'Atlanta' Trailer: Donald Glover's New FX Series Gets A Stylish Preview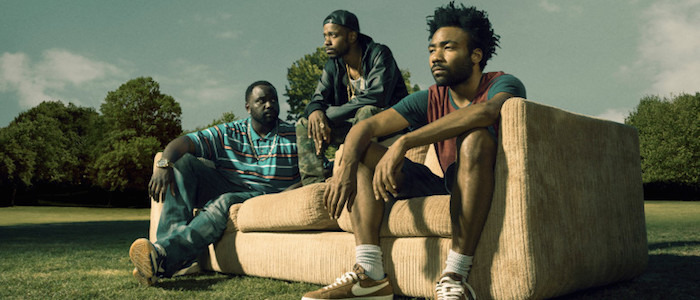 We can debate all day about whether or not we're still deep in the "Golden Age" of television or if we've moved on to whatever follows a golden age, but one thing is for certain: TV is really good right now and some networks have proven themselves more consistent than others. For example, I know I'll be checking out Atlanta, the new series created by Community star Donald Glover (also known as the hip-hop artist Childish Gambino), because I like the premise and the people involved, but I'll also be checking it out because FX has a tendency to air shows that I really like and admire – they've earned the benefit of the doubt.
I can't say for sure if the new Atlanta trailer reflects the final feel of the show, but I will say that this lengthy preview suggests something genuinely unique, a comedic drama that feels deeply in touch with the city of its title.
The four-minute trailer is essentially an extended montage, following Glover's aspiring rapper, Earnest "Earn" Marks, as he goes about a typical day. There's no narrative hook here and few characters get a proper introduction. What is here is a sense of time, place, and tone. Atlanta is a city teeming with life, caught between the old and the new, the wealthy and the poor, and this footage goes a long way to capturing what makes this city so cinematic in its own unique way.
The actual plot of the show, is incredibly straightforward and can be summed up with a simple, one-sentence synopsis:
Two cousins work through the Atlanta music scene in order to better their lives and the lives of their families.
That cousin is Alfred "Paper Boi" Miles, played by Brian Tyree Henry, who finds himself suddenly dealing with a career on the rise. Keith Stanfield plays Darius, Alfred's "right hand man." Zazie Beetz plays Van, Earnest's girlfriend and the mother of his child. You can check out a previous teaser for the show right here.
Atlanta is set to premiere its first two episodes on September 6, 2016, with the rest of the 10-episode season following over the next two months. Every episode is directed by Hiro Murai, the Tokyo-born music video director who has collaborated with Glover on several Childish Gambino music videos. Glover, who recently appeared in The Martian and Magic Mike XXL, will soon be seen in the upcoming Spider-Man: Homecoming.