'Game Of Thrones' Season 7 Casts Oscar Winner Jim Broadbent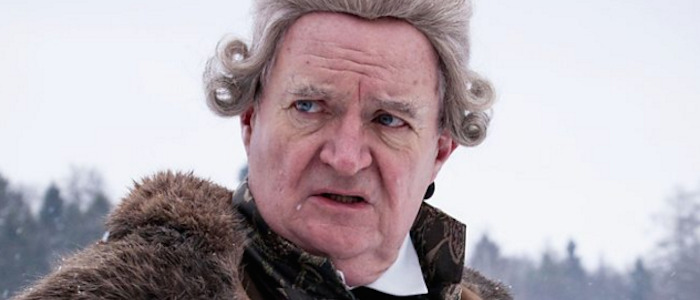 It looks like Game of Thrones landing Ian McShane for a guest spot in season six was just the beginning of a welcome new trend. The extraordinary Jim Broadbent has joined the cast of HBO's still popular, still excellent fantasy series and will play a "significant" role in the seventh season.
This news comes our way via Entertainment Weekly, who can't provide any additional details about what role Broadbent will be playing in the series. We don't even know if it'll be a one episode guest spot or a recurring character. Hell, I can't even wager a guess about who Broadbent could be playing because the show has gone so far beyond George R.R. Martin's novels that virtually every noteworthy book character has already been cast. However, I'll go ahead and wager a guess after a well-labelled spoiler message below.
However, one potential clue lies in the list of new season 7 characters that arrived a few weeks back. Nestled amongst all of the unnamed roles was a role intended for an actor in his 60s that was described as a "venerable priest with moral authority and gravitas." Broadbent is the right age and he can certainly nail that temperament as described. However, Broadbent can play kindly grandfathers, deranged lunatics, bumbling buffoons, and treacherous schemers. Whatever Game of Thrones needs from him, he can supply.
No matter who he plays, Broadbent is a welcome addition to an already strong ensemble. He won the Best Supporting Actor Oscar for his work in 2001's Iris, but his lengthy career has seen him in every kind of movie you can imagine. He was Bridget Jones' father in Bridget Jones' Diary and its sequel, "Boss" Tweed in Martin Scorsese's Gangs of New York, and the bombastic Harold Zidler in Moulin Rouge! He joins Rory McCann (who plays Sandor Clegane) as the second Hot Fuzz veteran to join the ranks of Game of Thrones. His work as Horace Slughorn in several Harry Potter films also allows him to join the clubhouse of actors who have braved Hogwarts and Westeros, which includes Michelle Fairley, Natalia Tena, David Bradley, Ciaran Hinds, and Julian Glover.
With Game of Thrones barreling toward a dark and bloody conclusion and since season 6 so ruthlessly scrubbed so many major players from the board, it's safe to say that Broadbent is probably playing someone of great significance. After all, why would the show introduce someone this late in the game and cast an actor as strong as Broadbent if he's not going to upend things in a significant way?
And now, consider this your potential spoiler warning...
One major character who has yet to make an appearance on the show (and who has yet to actually show up in the books despite being referenced numerous times) is Howland Reed, father to Jojen and Meera. As we saw in season six, Howland was the only man to survive the showdown at the Tower of Joy alongside Ned Stark and therefore, is the only living man who can confirm the truth about Jon Snow's real parentage. Bran may have seen the truth in a vision, but only Howland saw it with his own eyes...and can use this information to change everything.
In other words, it wouldn't surprise me in the slightest if Jim Broadbent is playing Howland Reed, Lord of Greywater Watch.