CBS All Access Offers A Commercial-Free Subscription For A Few Dollars More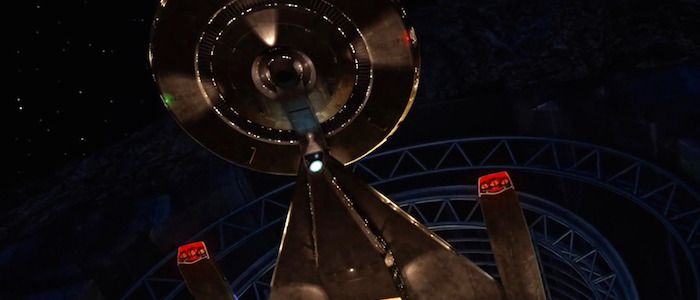 I haven't subscribed to the new CBS All Access streaming platform yet, but I will. In fact, I know exactly when I will give them my credit card number: in January 2017, when Star Trek: Discovery premieres and becomes available exclusively through this new service. Yes, CBS – you got me hook, line, and sinker with this dastardly plan of yours and I know I'm not alone.
However, everyone now has a second option for when they sign up for CBS All Access to try out the new Star Trek show. In addition to the regular plan, CBS has announced a slightly more expensive plan that will allow you to use the service without advertisements. Mostly.
You can head over to CBS All Access yourself (a tip of the hat to TV Line) to check out the details. The standard plan is still available: you can pay $5.99 per month to watch CBS' catalog of 7,500 on demand television episodes with limited commercials, with new episodes becoming available the day after they initially air.
But if you're willing to pay $9.99 per month, you can upgrade to the commercial-free plan. Don't let that name fool you, though. This plan will still throw the occasional ad your way, as "select shows have promotional interruptions." That language could mean any number of things, but if it's simply referring to the occasional five-second blurb attached to their most popular programs, I can deal with it. Naturally, the live TV streaming feature will still feature commercials no matter which plan you are using.
As a cord-cutter who doesn't miss cable and happily pays for Amazon Prime, Netflix, Hulu, Shudder, HBO Now (with the occasional month of PlayStation Vue if I want to catch up with something special), CBS All Access just sounds like the future of television to me. I'll happily pay a couple bucks a month for access to Star Trek: Discovery and past seasons of other Star Trek shows, and my wife has already made it clear that she would like to keep up with Life in Pieces. I'm very much all-in on a television landscape where I can pick and choose my networks.
So the question comes down to which CBS All Access plan do you choose? I personally have no issues with the ad breaks on Hulu, so I'd probably give the cheaper version a shot and see whether or not I can deal with the occasional commercial. And if I hate it, what is four more dollars a month?