Sequel Bits: 'Blair Witch,' 'Avatar 2,' 'Warcraft 2,' 'Mary Poppins Returns,' Zombieland 2,' 'Transformers: The Last Knight'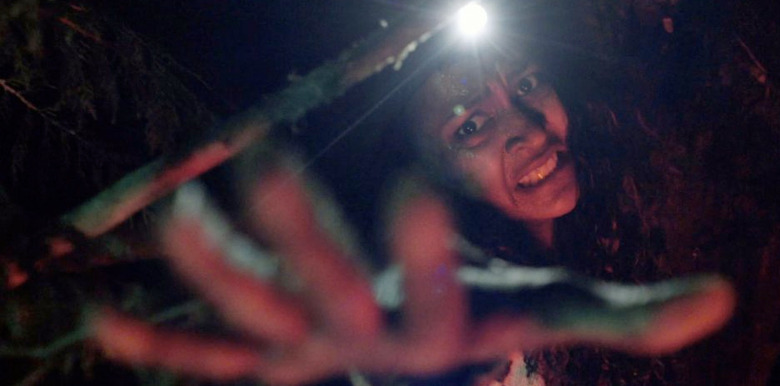 In this edition of Sequel Bits:
The director of The Blair Witch Project praises Blair Witch.
John Boyega teases Pacific Rim 2.
Stephen Lang promises that the Avatar sequels are still coming.
Duncan Jones would still be down for a Warcraft 2.
Zombieland 2 is being written. Again.
Mary Poppins Returns star Emily Blunt has earned an important seal of approval.
Jack Reacher: Never Go Back reveals a new poster.
Michael Bay shows off a big stunt on Transformers: The Last Knight.
Super Troopers 2 will wrap filming in September.
When it was revealed that Adam Wingard's new horror movie The Woods was secretly a sequel to The Blair Witch Project, all kinds of questions arose. How much of a connection will it have to the original? Answer: a very close connection. Will it be as scary as the first one and ignore the second one? Early buzz suggests yes and no. And does it have the blessing of the original filmmakers? Original co-director Eduardo Sanchez (who helmed The Blair Witch Project alongside Daniel Myrick) has given the new Blair Witch his stamp of approval:
It just turns it up to 11. It's just full-blast Blair Witch. It's really creepy and the last third is just crazy. It's just all over the place. It just does not let you go, you know? I'm really happy to have been a part of it... it kind of progresses the found footage genre a little bit which I think is really cool.
He goes on to say that Blair Witch starts off feeling like the original movie, only to take things in a crazy new direction:
It's kind of a recognizable...it's almost like you've been, like kind of a deja vu, but then it turns into just a — like I said, it kinda takes our film and blows the doors off and goes nuts with it, in a really really good way.
Still not done with Detroit riots movie but quickly stopped by in LA to check on Pacific rim! It's coming together! pic.twitter.com/SuDCJQx6wC

— John Boyega (@JohnBoyega) August 22, 2016
John Boyega is keeping busy. He just finished filming Star Wars: Episode 8 and he's currently filming Kathryn Bigelow's untitled Detroit riots movie, but he's already getting ready for his work on Pacific Rim 2. The sequel, which sees Steven S. DeKnight stepping in for Guillermo del Toro, will focus on Boyega as the son of Stacker Pentecost, Idris Elba's character from the first film. Pacific Rim 2 is set to hit theaters on February 23, 2018.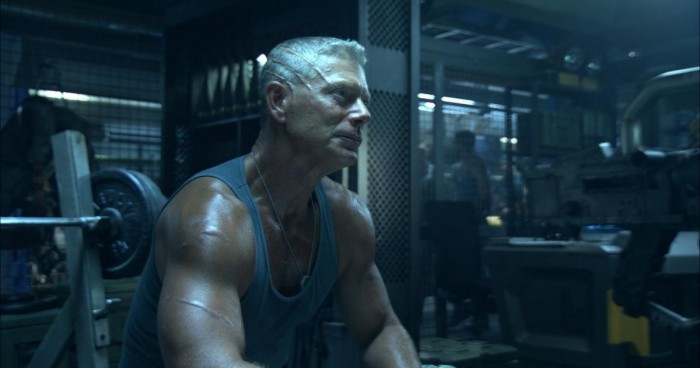 Stephen Lang's Colonel Miles Quaritch may have kicked the bucket at the end of 2009's Avatar, but he will, somehow, return for the next three sequels James Cameron has been working on for the past seven years. In a new interview at AICN, Lang doesn't explain exactly how he'll return from the dead, but he does say he's read through 75% of the "massive saga" Cameron is building:
We're getting there. We're in good shape. We'll be starting certainly early in the new year. But you know, the thing is, as you can imagine with a film like Avatar, it's not like the work hasn't been going on. The design, the production design, the various worlds, and creatures and environments, that's all being worked on.
Lang also addresses why it has taken so long to get a sequel to the most financially successful movie of all time off the ground. Namely, that James Cameron loves creating complex problems so he can create impossible solutions:
That's what he's done, he creates problems in which he then needs to invent a technology and a new way to do it, and I believe that's part of the quite perverse joy for him in this is creating these seemingly insurmountable problems, and then bringing aboard people who can be helpful and say, "This is what we've got to do." So it's a massive effort, but I have every expectation because I'm pretty intimately aware of what's going. It's going to be an absolute joy to behold.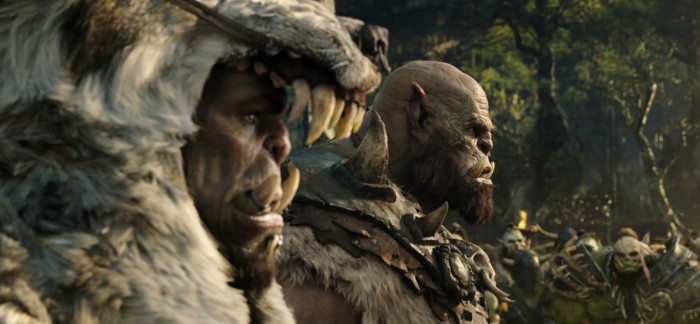 Thrillist has posted a fantastic and brutally honest interview with director Duncan Jones, whose Warcraft was a critical dud earlier this summer. However, the film was a gigantic hit in certain international territories, so he's asked the big question – would he be willing to devote another couple years of his life to a sequel? His response:
If there were an opportunity for us to make another film in the Warcraft universe I really feel like we did the hard work in the first movie as far as setting the table. I would love to capitalize on three and a half years of hard work and be able to have some fun in that world now that I've done the hard work. [So] who knows? Maybe I'm just being a masochist.
In the meantime, Jones is getting ready to film Mute, his spiritual sequel to his debut film, Moon. It seems that a smaller, more personal film like this is just what Jones needs right about now:
Mute is massively therapeutic for me. It really is. I'm equally proud and furious about Warcraft. I love it. I spent so much time on it. I put all my heart into trying to make it work. Parts of it, I think, work, but it also drives me crazy that I wasn't able to push through everything that I knew needed to happen in order to make the film I knew it could be.
In a new episode of AMC's Geeking Out, screenwriters Rhett Reese and Paul Wernick revealed that they're currently writing a sequel to Zombieland:
That is breaking news that we're on Zombieland 2 right now. We're sitting with Woody [Harrelson] tomorrow and are going to sort of walk him through some of the stuff we want to do. All the cast is pretty excited.
Of course, this isn't the first time we've heard news of a Zombieland 2. Heck, we've been hearing about it since the first film arrived in 2010. Since then, the project has failed to come together many times. Even a pilot for a potential TV series based on the same premise failed to garner a series order. Then again, Reese and Wernick did just write Deadpool, which was a gigantic hit, so who knows? Maybe they now have the leverage to make this finally and officially happen.
Heading to Boston to finish #SuperTroopers2 with the worst work wife ever. @HeffernanRules pic.twitter.com/JaEJxcPm8N

— Steve Lemme (@SteveLemme) August 22, 2016
After an extended break, the crowdfunded Super Troopers 2 is set to finish filming in Boston. Actor and co-writer Steve Lemme, who played MacIntyre 'Mac' Womack in the original, teased the return and the location on Twitter.
Celebrating my birthday early becauseI leave tomorrow to finish filming #SuperTroopers2. Best birthday ever! pic.twitter.com/d7bRa0WiSy

— Erik Stolhanske (@ErikStolhanske) August 22, 2016
Meanwhile, Erik Stolhanske, who plays Robert 'Rabbit' Roto, had to celebrate his birthday a little early so he could report for filming. The new round of shooting will also include those who donated extra cash to the film's IndieGoGo campaign to appear on screen, as indicated by this update:
Cameras start rolling the first week of September! That means, if you're a Featured Extra, Producer or VIP Set Guest, it's finally time to make plans! One of our producers emailed all of you earlier this week, but if you didn't get your invite, let us know ASAP.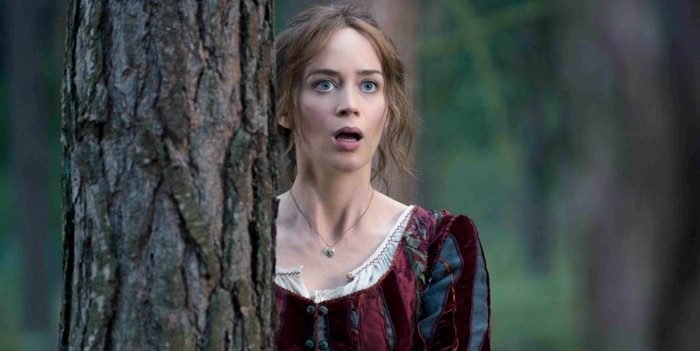 While you'll be hard-pressed to find anyone who thinks Emily Blunt is poorly cast as the title character in the upcoming Mary Poppins Returns, the actress herself has been given an important stamp of approval. Speaking with Entertainment Weekly, Blunt revealed that director Rob Marshall had told original Mary Poppins star Julie Andrews about the casting and she has responded positively:
Rob said he was in the Hamptons, and he saw [Andrews], and he said, 'It's top secret, but Emily Blunt's playing Mary Poppins,' And she went, 'Oh, wonderful!' I felt like I wanted to cry. It was lovely to get her stamp of approval. That took the edge off it, for sure.
Blunt also explained that her take on the character will be closer to the version seen in the original books rather than the 1964 Disney film. However, she is well aware that she is walking on sacred ground:
I enjoy the challenge to be versatile... [but] I want to find the silliness again. I feel a little more trepidation with this [character] because she's so emblematic of people's nostalgia. It's such an important character in people's childhood.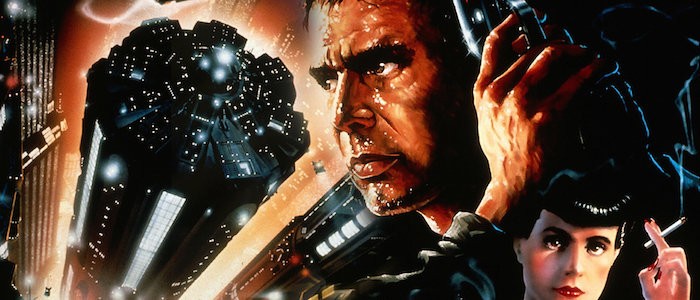 An accident on the Budapest set of the currently filming Blade Runner sequel has claimed the life of a 28-year old Hungarian construction worker, THR reports. Specific details are unknown, but the man was dismantling a set when a platform collapsed on top of him. Here is an excerpt the official statement on the matter:
The worker was underneath a platform, upon which the set was constructed, when it suddenly collapsed. The cause of the accident is not yet known.
The production was filming in another location at the time of the accident.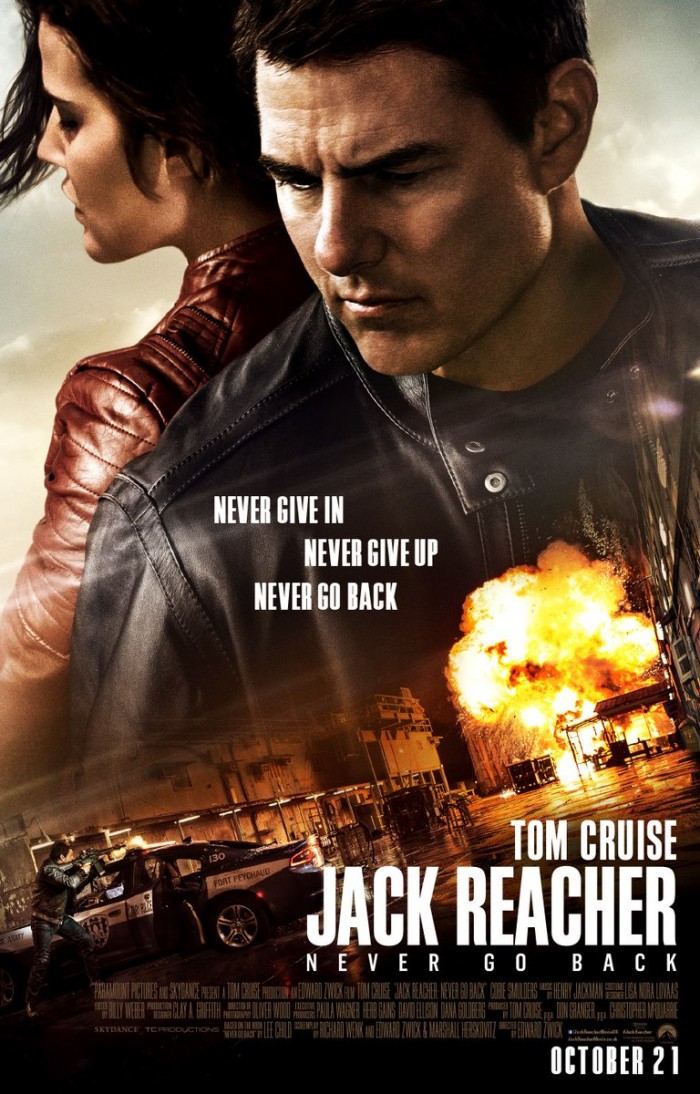 The first Jack Reacher was as good as its posters were painfully mediocre, so hopefully Jack Reacher: Never Go Back will follow suit! Other than the mere presence of Tom Cruise, this could belong on the cover of any direct-to-DVD action movie. You've got your floating heads hovering over a seemingly random action beat (complete with fiery explosion, of course), with every empty bit of space field with...lens flare? Will this replace "swirling debris" as the go-to filler nonsense of major movie posters? Oh, and Cobie Smulders is there, but we aren't even allowed to see her face. Man, what's up with this thing?
Just another day on the Transformers set. #transformers #markwahlberg
A video posted by Michael Bay (@michaelbay) on
We now know that Michael Bay's Transformers: The Last Knight will take its title very literally now that it has actually cast someone to play King Arthur (yes, the King Arthur) in the film. So it's only appropriate that the sequel will bring a blast of Bayhem to the United Kingdom. Bay himself teased one explosive stunt on Instagram and whether you like these movies or not, this video is fascinating for just how much insanity it contains. Just when you think the car stunt can't be topped, an aerial drone flies overhead.
Filming resumes. UK. Transformers A video posted by Michael Bay (@michaelbay) on
And just in case you were worried that Scotland was going to be spared the chaos and mayhem that accompanies a Transformers movie, here's Bay standing amongst rolling green mountains, yelling at his camera while a helicopter hovers behind him. You know, as you do.