VOTD: See How 'Kubo And The Two Strings' Was Animated In An Incredible Time Lapse Video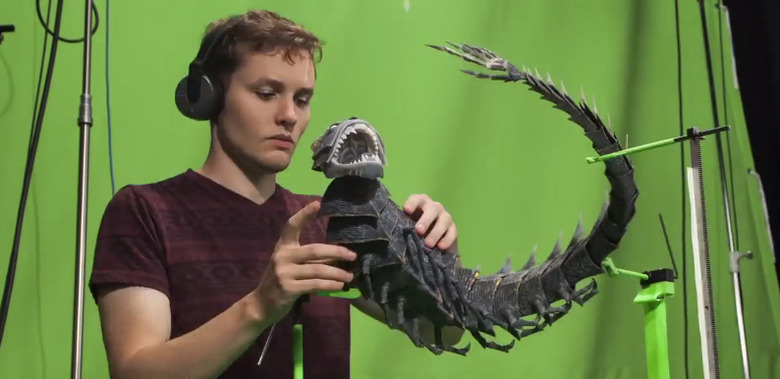 If you haven't seen Kubo and the Two Strings yet, you're missing our on another gorgeous, moving animated adventure from LAIKA, the studio who brought you Coraline, ParaNorman and The Boxtrolls. The stop-motion geniuses have delivered some of their most beautiful work yet, and you'll be amazed at some of sequences they pulled off.
Now you can see how they pull it off with an incredible time lapse video showing the animators moving the characters, creatures and set pieces frame by frame. If there are some parts of this movie that you didn't believe were stop-motion animated (and there are some digital enhancements here and there), this will reassure you of all the hard work that goes into these films.
Watch the Kubo and the Two Strings time lapse video after the jump.
The fact that there are still animators who want to make movies in this time-consuming fashion is astounding. LAIKA doesn't even double up on animators per shot to make the process go smoother. As Kubo and the Two Strings production manager Dan Pascall told The Verge, "We've tried it in the past, and it doesn't work. They work at different paces, so it slows them down overall."
So what LAIKA does is shoot layers and characters separately, and then composite them together digitally. As you can see in the video, the giant serpent that the Moon Knight turns into isn't in the same shot where Kubo slides across the ground to slice in with the sword. But even so, we're still talking about 27 animators working on their own scenes, churning out just 4.3 seconds of animation per week. It's quite a laborious process, but when you see the final product in action, it's clearly worth their trouble.
Kubo and the Two Strings is in theaters everywhere now. Go see it!