Gene Wilder Dead At 83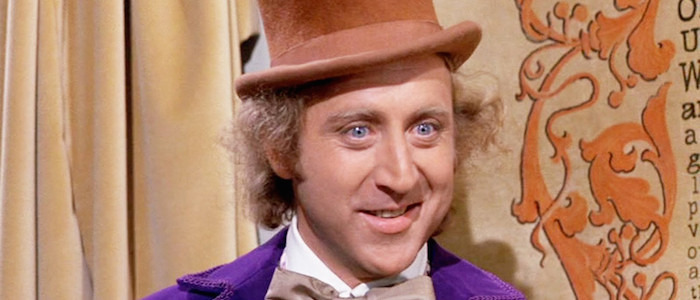 Gene Wilder, the legendary star of Blazing Saddles, Young Frankenstein, Willy Wonka and the Chocolate Factory, and other beloved classics, has passed away following a battle with Alzheimer's disease. He was 83 years old.
The news was initially revealed by the Associated Press:
BREAKING: Gene Wilder, star of 'Willy Wonka' and Mel Brooks comedies, is dead at 83, his family says.

— AP Entertainment (@APEntertainment) August 29, 2016
Born on June 11, 1933 in Milwaukee, Wisconsin as Jerome Silberman, Gene Wilder adopted his stage name at the age of 26, borrowing the first name of the character Eugene Grant from the novel Look Homeward Angel and the surname from playwright and novelist Thornton Wilder. After studying acting in college and a brief stint in the United States Army, Wilder began appearing on stage and on television. However, it was a production of Mother Courage and Her Children that led him to work with Anne Bancroft, who introduced him to her boyfriend (and future husband) Mel Brooks. The rest, as they say, is history.
While Wilder had a scene-stealing role in 1967's Bonnie and Clyde, it was his work as the neurotic Leopold Bloom in Brook's The Producers that earned him an Oscar nomination and set the trajectory for the rest of his career. His manic performance is a thing of comedic bliss, the kind of work that feels like the halfway point between the Marx brothers and Jim Carrey. He would work with Brooks twice more, playing the Waco Kid ("Well, my name is Jim, but most people call me...Jim") in the subversive Blazing Saddles before co-writing and starring in Young Frankenstein. That screenplay earned Wilder his second Oscar nomination and rightfully so – like his previous collaborations with Brooks, it is one of the best comedies ever made.
In 1971, Wilder played the title character in Willy Wonka and the Chocolate Factory, lending a deranged, sinister, and, ultimately, oddly sweet edge to an already strange film. His performance has become nothing short of iconic, inspiring countless imitations, parodies, and even memes.
Wilder worked steadily throughout the '70s and '80s, directing films like The Adventure of Sherlock Holmes' Smarter Brother, The Woman in Red, and Haunted Honeymoon. He also teamed with legendary comedian Richard Pryor for four films – Silver Streak, Stir Crazy, See No Evil, Hear No Evil, and Another You – where his unhinged mania was the perfect counterbalance to Pryor's raw self-deprecation.
He also shared the screen with Gilda Radner three times, and married her in 1984. When she passed away from ovarian cancer in 1986, Wilder helped found the Gilda Radner Ovarian Cancer Detection Center in Los Angeles. He would marry Karen Webb in 1991. The two of them remained together for the rest of his life.
In recent years, Wilder entered a state of semi-retirement, choosing to write memoirs and novels instead of acting. He wasn't opposed to returning the screen as much as he was waiting for the right project. He told Time Out New York in 2013:
I'm tired of watching the bombing, shooting, killing, swearing and 3-D. I get 52 movies a year sent to me, and maybe there are three good [ones]. That's why I went into writing. It's not that I wouldn't act again. I'd say, 'Give me the script. If it's something wonderful, I'll do it.' But I don't get anything like that
His final feature film credit remains 1991's Another You. In other words, movie theaters have been without Gene Wilder for 25 years before his death and cinema has been lesser for his absence (although he has made a few television appearances). Few actors have been as funny, as weird, and as inventive as him. While many actors exist in his shadow or have built on what he's done, he stands alone. No one could be Gene Wilder except Gene Wilder. He will be missed.
Here is the statement issued by his family:
Here's a statement from Gene Wilder's family, who says he died from complications from Alzheimers Disease. pic.twitter.com/E1I6Rga5Lx

— Clayton Sandell (@Clayton_Sandell) August 29, 2016