The Toy Box: Pixar Animation, Harry Potter, The Force Awakens, Deadpool & More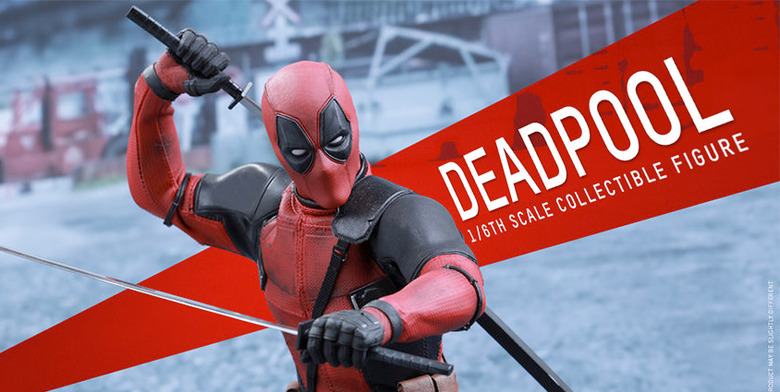 We may receive a commission on purchases made from links.
The Toy Box is a recurring feature at /Film that rounds up some of the newest and coolest collectibles, decorations, gadgets and other memorabilia that you nerds might want for your shelves.
This edition of The Toy Box features a Harry Potter edition of a classic board game, some beautiful new Christmas tree ornaments featuring characters from Pixar Animation, and the best Deadpool figure you'll ever find.
Check out everything in The Toy Box after the jump.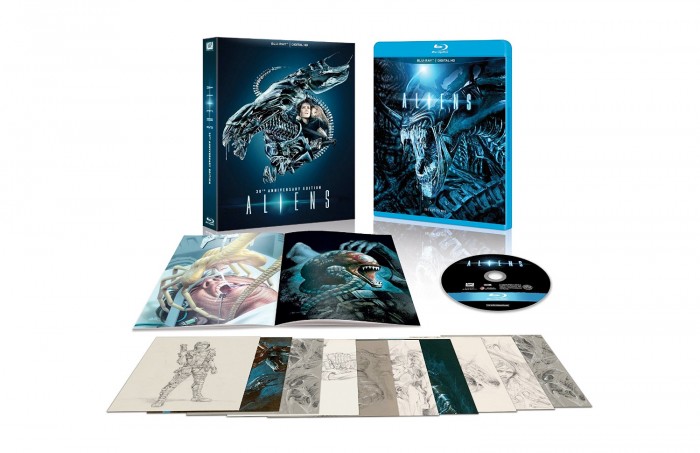 Aliens: 30th Anniversary Blu-ray
In honor of the 30th anniversary of Aliens, 20th Century Fox is re-releasing the sequel in a limited edition Blu-ray release that has both the theatrical cut and the special edition version of the film, as well as a Digital HD copy of the movie.
Here's a list of the special features you'll find out this release:
NEW – The Inspiration and Design of Aliens featurette
Deleted and Extended Scenes
Superior Firepower: Making Aliens
Superior Firepower: Making Aliens Enhancement
Pre-Production Galleries
The Art of Aliens
Gateway Station and Colony
Vehicles and Weapons
Aliens
Casting
Cast Portrait Gallery
Deleted Scene Montage
As you can see, the set comes with some cool concept art to accompany the movie as well. And the good news is the Aliens 30th anniversary set only costs $9.96 at Amazon at the time of this writing.
Pixar Animation Disney Sketchbook Ornaments
Even though Christmas is still a few months away, Disney always gets a head start on the latest additions to their Disney Sketchbook Ornaments line and this year there are some fantastic new ones featuring the characters from Pixar Animation.
There's a glass globe ornament from Finding Dory featuring Hank, Dory and Nemo, or there's the far better one featuring Marlin, Dory and Nemo inside the glass coffee pot (though it would be better if Hank was holding it). In addition, Buzz, Woody and RC get their own ornament from the first Toy Story, and Edna from The Incredibles will judge your Christmas tree decorating skills. But easily the best ornament of the bunch is the house from Up with the balloons attached to it.
Each of these ornaments can be personalized with a 1-inch metal tag to make this a more personal Christmas present. Each of the ornaments is $16.95 at their respective links at the Disney Store online.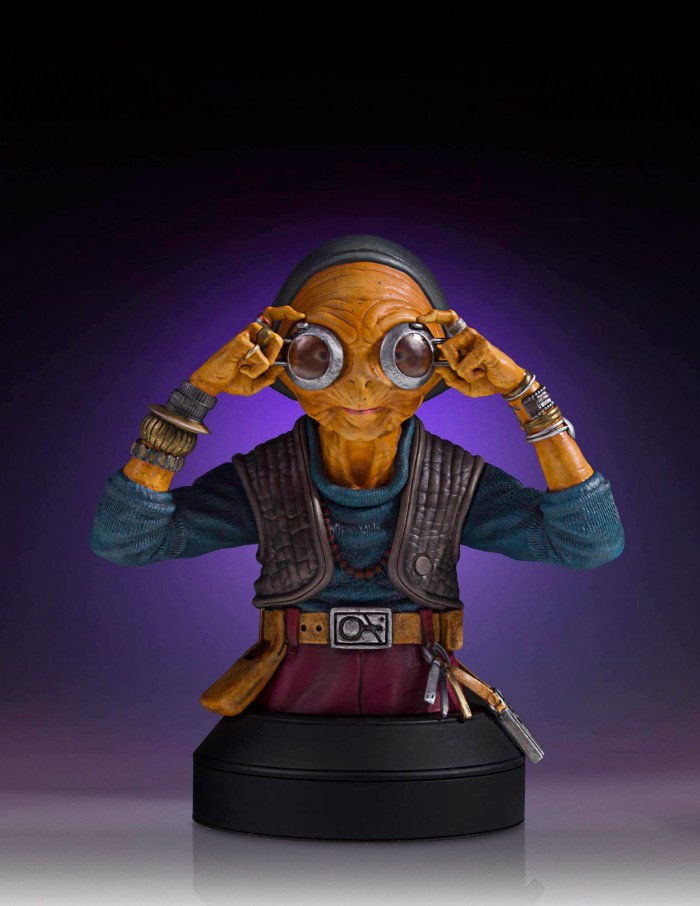 Star Wars: The Force Awakens: Maz Kanata Mini Bust
If you live long enough, you see every Star Wars character get their own collectible. Now it's Maz Kanata's turn to get her own mini bust from Gentle Giant. The pirate queen is immortalized with this collectible, complete with her unique goggles, to sit on your shelf and recognize all the eyes that pass by.
Maz Kanata has been digitally sculpted using top of the line 3D software and prototyped using 3D Systems industrial 3D printers. The final product is hand cast in polystone, and painstakingly hand painted. The bust is available for pre-order right now over at Gentle Giant for $120.
Harry Potter Clue
For the Harry Potter fan out there who needs all their board games to be based in the wizarding world, there's a Harry Potter version of Clue that you can pick up today. The original game gets some twists with a board game that always changes with hidden passageways and a special die that spices things up.
You can play as Harry, Ron, Hermione, Ginny, Luna, or Neville as you look to accuse Draco Malfoy, Dolores Umbridge, Peter Pettigrew, Crabbe & Goyle, Bellatrix Lestrange, and Lucius Malfoy of the crime at hand. Somehow Voldemort isn't the prime suspect, but he's probably pulling the strings of all those characters anyway.
Harry Potter Clue is $39.99 over at ThinkGeek right now.
Deadpool: Hot Toys Sixth Scale Figure
The Merc with a Mouth is coming to your shelf this fall, and you can have him to pose in all the naughty positions you want with Hot Toys new sixth scale Deadpool figure.
The figure has over 30 points of articulation, interchangeable eye sockets for multiple expressions, and a slew of weapons for Deadpool to slice, dice, shoot and more. The figure is available for pre-order for $234.99 over at Hot Toys right now.
***
That's all for The Toy Box for now. If you're looking for some superhero goodies and other memorabilia, be sure to check out the third page of Superhero Bits or our recurring Cool Stuff articles.
Read the previous edition of The Toy Box right here.