Harry Potter, Mad Max: Fury Road & More Go 100% Soft In 'Mass Hysteria 2' Art Show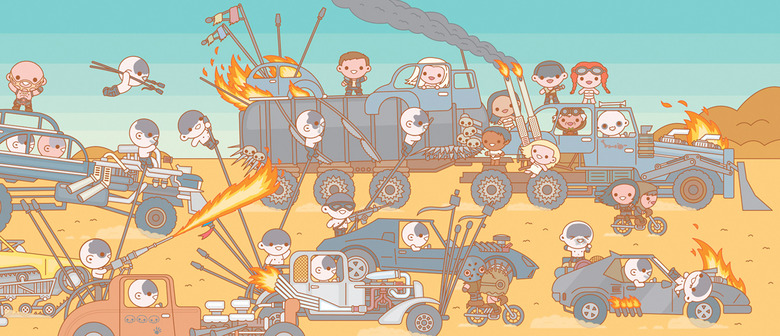 The artwork of 100% Soft is unmistakable. The artist just has a way of creating the most adorable versions of characters from film and television, always giving proper respect to even the largest roster of characters. And his latest exhibition opening this weekend is no different.
Gallery 1988 is proud to present Mass Hysteria 2, the latest show featuring artwork by 100% Soft, aka Truck Torrence, and ahead of the opening of the show on Friday in Los Angeles, some of his pieces featuring the characters of Harry Potter, Mad Max: Fury Road, The Walking Dead and Mars Attacks! have been revealed online.
Check out the new pieces from the 100% Soft Gallery 1988 show after the jump.
Here's the new batch of 100% Soft pieces from our friends over at i09: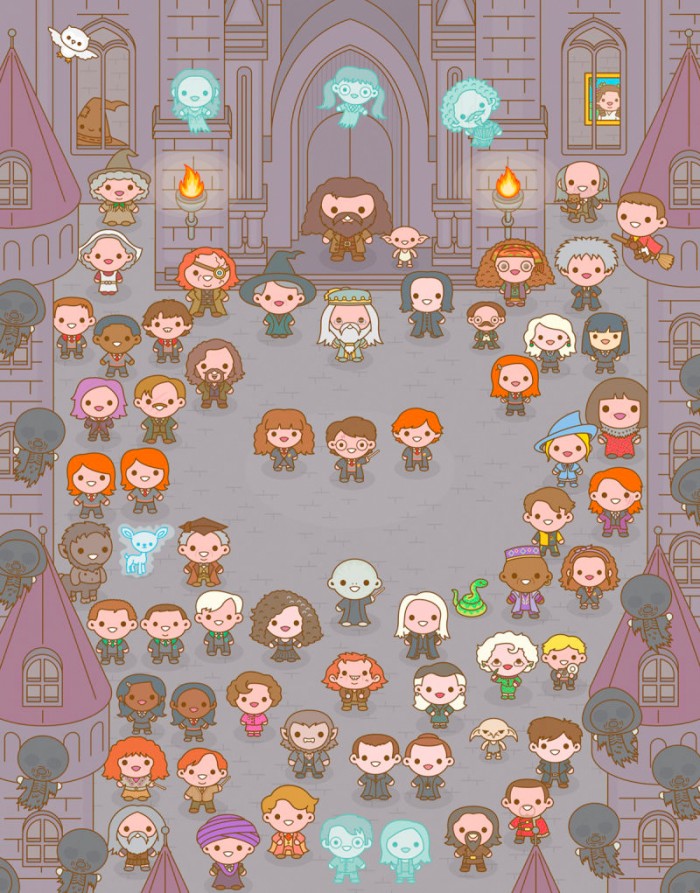 Torrence explains what he hoped to accomplish with Mass Hysteria 2:
"I really wanted to keep with the same theme of my first show. Big casts and crowds, but this time up the scope and push myself further. I illustrated over 700 individual characters across 25-plus pieces for the show so it was quite the marathon but I love so many of these characters that even though it was a pretty daunting endeavor, I still had a lot of fun with each piece."
The artist definitely pushed himself to the limit with some truly massive prints featuring tons of characters. Torrence says the Harry Potter piece alone features 75 characters, and that's not even counting all the Dementors floating around the Hogwarts grounds (my favorite inclusion is Hedwig and the Sorting Hat in the upper left-hand corner). This is just a few of the pieces, and I can't wait to see what else he put together for this show.
Mass Hysteria 2 opens at at Gallery 1988 East in Los Angeles this Friday, August 26. The entire show will be unveiled online on Gallery1988.com on Saturday. If you want a tease of some of the other pieces you can expect at the show, check out this teaser video: