The Toy Box: Batman: The Animated Series, Marvel, Bruce Lee, The Force Awakens & More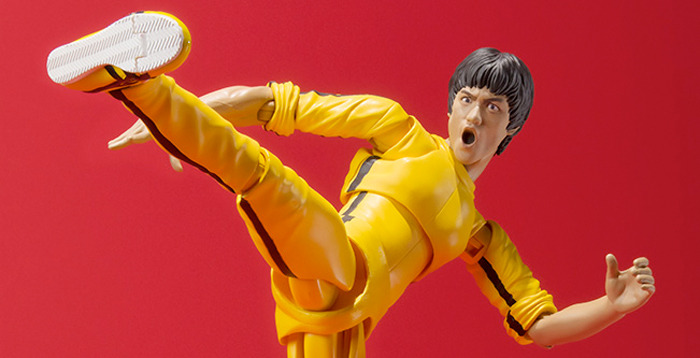 The Toy Box is a recurring feature at /Film that rounds up some of the newest and coolest collectibles, decorations, gadgets and other memorabilia that you nerds might want for your shelves.
This edition of The Toy Box has a great new figure for The Dark Knight from Batman: The Animated Series, a special Mandalorian backpack just in time for you to go back to school, a nice set of Marvel bookends to help keep all your comics organized and more.
Check out all the items in The Toy Box after the jump.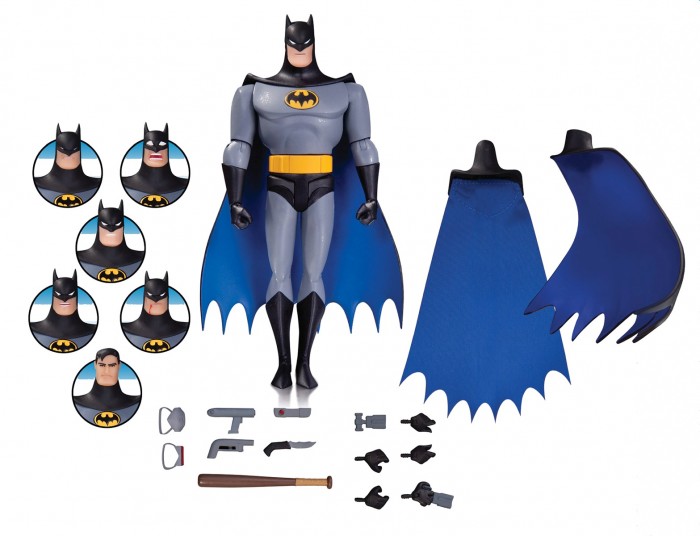 Batman: The Animated Series: Batman Expressions Pack
Batman: The Animated Series is one of the best iterations of The Dark Knight that has ever been made, and the recent line of action figures from DC Collectibles has been the perfect way to bring the characters to your shelves. Now Batman will get a bit of an upgrade with a new Batman Expressions Pack that will give you several interchangeable heads with varying expressions.
Within the Batman Expressions Pack you can make Batman look surprised, angry, determined and even look as if he just got punched in the face. There's also one where his cowl is completely removed, showing that Batman is actually Bruce Wayne. The good news is that the pack also comes with a new Batman figure in case you haven't bought one just yet. The set will cost $50 and will be available for sale in March 2017 from DC Collectibles.
Marvel Bookends by Gentle Giant
If you need a cool way to display your finest Marvel volumes, then this set of bookends from Gentle Giant is for you. The bookend set takes the Marvel logo and splits it right down the middle for all your omnibus collections to fit between. Or if you really want to confuse your friends, just toss a bunch of DC Comics in there. They're hand-painted and made of a high-quality polystone, so that's why they'll cost you $59.99. You can pre-order them over at Gentle Giant right now, and they're supposed to arrive sometime before the end of the year.
Star Wars: Boba Fett Mandalorian Armor Backpack
It's time to go back to school, and there's no better way to keep your supplies organized than with this Boba Fett backpack, inspired by the Mandalorian armor worn by the iconic bounty hunter in both The Empire Strikes Back and Return of the Jedi. Made for the modern student, in addition to the primary large compartment, there's a padded laptop sleeve, an additional tablet sleeve, and a bunch of extra pouches to keep all your other gear. Plus, for maximum comfort, the back and adjustable straps are padded. However, this is a bag you're going to want to hold on to for awhile because it costs $69.99 over at ThinkGeek.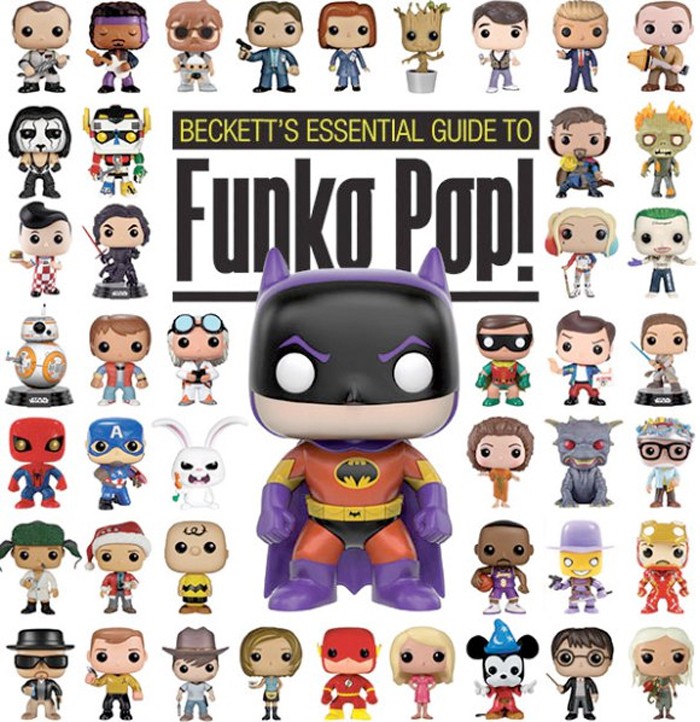 Beckett's Essential Guide to Funko Pop!
Beckett has become one of the most trusted resources for figuring out the prices of sports cards and memorabilia, occasionally venturing into other popular collectibles. And since Funko POP Vinyl figures have become so popular, they're coming out with Beckett's Essential Guide to Funko POP!.
This will be the first digital-only publication by Beckett, and it will be available starting September 14th for just $4.99. The 20-page price guide will have more than 2,000 items ranging from 2010 up through 2016 San Diego Comic-Con exclusive releases. There will also be other Funko lines included in the guide such as Mystery Minis, Dorbz, Vinyl Idolz, ReAction and Hikari, making this the best resource for the Funko collectors out there.
You'll be able to get the guide through multiple digital apps including Apple, Android and Kindle.
Star Wars: The Force Awakens: Nixon Kylo Ren Watches
You may not have much need for a watch since your cell phone always has the time readily available for you to check, but if you the kind of person who still loves wearing a clock on your wrist and you love Star Wars: The Force Awakens, you may want to save some money for these awesome Nixon watches.
Nixon has a whole like of Star Wars accessories, but these Kylo Ren watches are among the most subtle. Unless you look closely at the watch, you'd never know it was a Star Wars-themed accessory. They both have Kylo Ren's lightsaber as one of the watch hands and an image of Kylo Ren on the back. One has the First Order symbol situated on top while the other has a face that resembles the design of Kylo Ren's helmet.
They're a little pricey at $125.00 each, but they're also pretty nice watches, so it's worth it.
Game of Death: S.H. Figuarts Bruce Lee
The folks over at Tamashii are giving a proper tribute to Bruce Lee by releasing a new action figure modeled after his appearance in the film Game of Death. Specific details on the figure have not yet been made available, but it looks like he comes with at least a couple interchangeable heads, because it wouldn't be a Bruce Lee figure without a screaming head sculpt. For those who don't know this is the iteration of Bruce Lee that inspired the wardrobe donned by Uma Thurman as Beatrix Kiddo in Kill Bill Vol. 1.
There's no pre-order or release date just yet, but Tamashii is expected to announce details soon.
***
That's all for The Toy Box for now. If you're looking for some superhero goodies and other memorabilia, be sure to check out the third page of Superhero Bits or our recurring Cool Stuff articles.
Read the previous edition of The Toy Box right here.