'Neighbors' Director Rounds Up 'Friends From College' At Netflix With Fred Savage, Keegan-Michael Key & More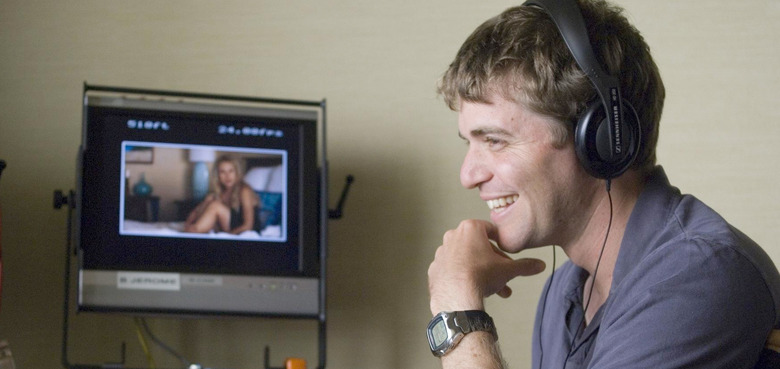 Earlier in the summer, director Nick Stoller brought Neighbors: Sorority Rising to the big screen, a surprisingly satisfying comedy sequel. But for his next project, he's heading to the small screen with a new comedy project at Netflix.
Friends from College is a new comedy series coming from Nick Stoller and his wife Francesca Delbanco, and they've rounded up a solid comedic cast and includes Keegan-Michael Key, Cobie Smulders, Fred Savage and more. Find out more about Netflix's Friends from College TV series after the jump.
Netflix announced their eight-episode order for Friends from College today. Nick Stoller will direct every single episode in the first season, in addition to writing and executive producing with his wife. Here's how the streaming service describes the new series:
The show centers on a group of friends who went to Harvard together and are now facing down their forties and experiencing a range of success, or lack thereof, both professionally and domestically.  With interwoven and oftentimes complicated relationships with one another, the series is a comedic exploration of old friendships, former romantic entanglements and balancing adult life with nostalgia for the past.
Sounds pretty generic, but it's the talent in front of the camera that should get you excited. In addition to Keegan-Michael Key, Cobie Smulders, and Fred Savage, the cast also includes Nat Faxon (The Way Way Back), Annie Parisse (Vinyl) and Jae Suh Park (The Mindy Project). Put them all under the direction of the filmmaker who also brought us Forgetting Sarah Marshall and The Five-Year Engagement, and I'm all in.
Initially I was wondering why Harvard was the college that all these characters attended, since that creates some distance between the characters and a large part of the general audience who didn't attend an Ivy League school. But it turns out that Stoller and Delbanco both attended Harvard together, making it easier to draw from their real-life experiences.
This isn't the first time Nick Stoller has ventured into TV as he was also responsible for directing an episode of The Grinder as well as writing episodes of Undeclared and creating NBC's hit comedy series The Carmichael Show with Jerrod Carmichael. So giving him this array of talent should result in a great comedy series, which Netflix has become rather good at creating lately.
No word on when Netflix will debut the series, but we'll be sure to let you know.