Mark Mothersbaugh To Score 'Thor: Ragnarok'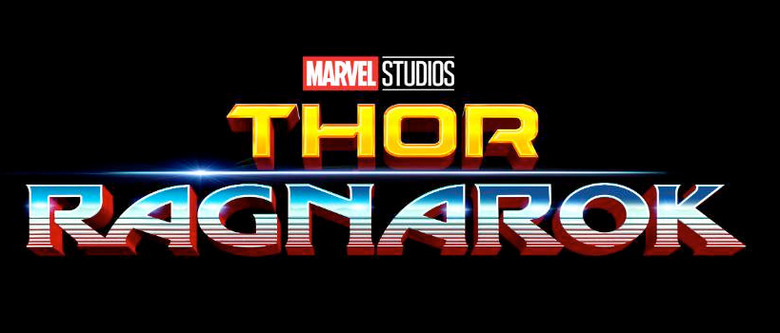 Marvel Studios has had a music problem for nearly a decade now. Say what you will about Warner Bros.' recent wave of DC movies (I've certainly said my fair share), but at least Hans Zimmer's Man of Steel score is an instantly identifiable piece of music that captures its lead character. For all of their various charms, the films of the Marvel Cinematic Universe have been grossly lacking in strong scores. Other than Tony Stark liking AC/DC and some occasionally stirring melodies in the Captain America movies, the heroes of the MCU have been deprived of music that matches their heroic actions.
And it's starting to look like Marvel Studios is starting to do something about it. First, Michael Giacchino was hired to compose the score for the upcoming Doctor Strange, a promising sign for a movie that begs to have a unique score. Now, a new report claims that Mark Mothersbaugh will be lending his distinctive sound to Thor: Ragnarok.
The news comes to us via The Wrap and it hasn't been officially announced yet. So you know: grain of salt for the time being and such. While this sounds out of left field, just about everything about Thor: Ragnarok has sounded out of left field. The Thor movies are commonly considered to be weaker elements in the MCU (although I have a soft spot for the preposterous and chaotic Thor: The Dark World), so why not hire Taika Waititi, the brilliant director of What We Do in the Shadows and Hunt For the Wilderpeople, to make the third one? Why not make it an intergalactic "road trip" movie with the Odinson teaming up with the Hulk? Why not design a title treatment that looks like it belongs on an old arcade game cabinet? And while you're making plans, why not bring in the former lead singer of Devo to score the film? Everything about Thor: Ragnarok sounds refreshingly weird.
Although he was the original frontman for the rock band Devo, Mothersbaugh has been writing scores for film and television since the late '80s. His movie music tends toward the odd and the whimsical – he's the soundtrack to the early films of Wes Anderson and animated shows like Rugrats. Recent credits include The Last Man on Earth, Pee-Wee's Big Holiday, The LEGO Movie, and 21 Jump Street. He's not the guy you hire to turn in a generic superhero movie score.
While he's certainly an unexpected choice, the thought of Mothersbaugh contributing music to a movie where a Norse god and a giant green rage monster battle their way across a cosmic adventure sounds divine. It suggests a Marvel movie that is prepared to embrace the true weirdness of the comic book Marvel universe. It's the kind of hiring that suggests that the hiring of Jeff Goldblum to play this guy isn't a fluke. Thor: Ragnarok could be gloriously weird.
We'll find out for sure when the film opens on November 3, 2017.