'Max Steel' Trailer: The Mattel Action Figure Comes To The Big Screen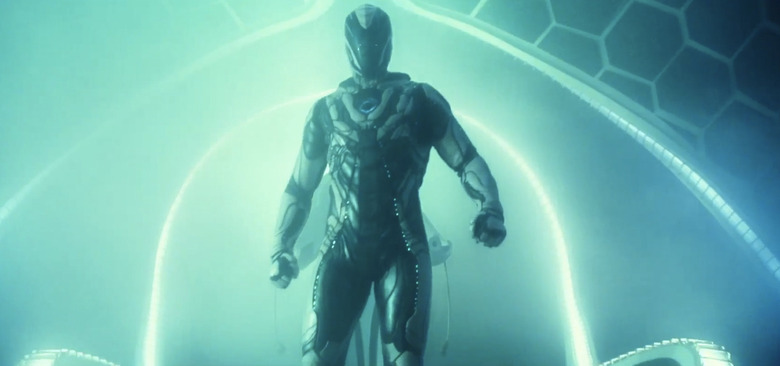 Years ago, The Twilight Saga star Taylor Lautner was set for the lead role in Max Steel, a feature film adaptation of Mattel's action figure toy line and animated series. However, that project later fell apart, just like the Stretch Armstrong project he decided to do instead of Max Steel. However, Mattel pushed forward and still figured out a way to get their Max Steel movie made, and the first trailer has just arrived from Japan.
Watch the Max Steel trailer after the jump.
This first impression of Max Steel is a little jarring since it just throws us right into the action. But maybe it's something that actual fans of the brand will understand better than general audiences. Basically, it feels like a CW TV series style update of that 1998 movie Star Kid starring Joseph Mazzello. And there's clearly something secretive about his father that will come into play somehow.
The fact that this movie was pushed back from a release last year to a this fall doesn't bode well for the movie. Plus, if we're just now getting a first look at the movie with only two months to go until it's supposed to hit theaters, it must be pretty bad. Still, somehow Andy Garcia and Maria Bello were brought on board in the supporting cast. Otherwise, it's Ben Winchell in the title role doing all the heavy lifting, though we really don't see his face once he's inside the armored suit.
This probably isn't going to round up much attention when it hits theaters, but maybe there are some Max Steel fans out there who will go out of their way to see the movie directed by Stewart Hendler (Halo 4: Forward Unto Dawn) and written by Christopher Yost (Thor: The Dark World). Here's the official synopsis for those curious:
Max Steel is an in-depth "origin" story packed with captivating characters and fast-paced action. The plot chronicles the adventures of Max McGrath and his mother have just moved back to Copper Canyon, the town in which Max's scientist father died in a mysterious accident shortly after Max was born. As Max adjusts to his new school, things get complicated when his body starts to generate strange energy flare-ups that he can't control.
At first a confusing mix of inconvenient and exhilarating, this unpredictable power eventually grows too intense for Max to handle, causing him to distance himself from those around him including the girl he likes, Sofia. Eventually the energy pushes him to the verge of fatal combustion. In the nick of time, a techno-organic extraterrestrial named Steel, who has been secretly monitoring Max's progress, saves him just before he loses consciousness. The two discover that when joined together they can control the energy and harness it into superhuman strength – and that when apart, neither can survive for long.
As these two unlikely friends learn to accept their connected fates, they begin to uncover secrets surrounding the death of Max's father. As they dig deeper, they soon find themselves hunted by an unforeseen enemy bent on capturing Max and Steel for a sinister agenda of destruction. Uncertain who to trust, they will have to work together to find the truth, and fight the mysterious forces threatening our world.
Max Steel is supposed to arrive on October 21st.