David Bowie's 'The Man Who Fell To Earth' Returning To Theaters, Soundtrack To Be Released For The First Time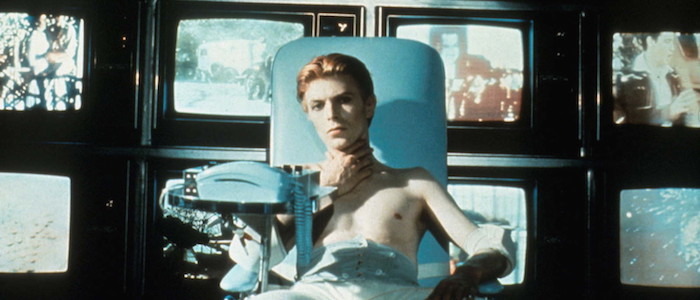 The great David Bowie may have passed away earlier this year, but his work continues to live on in many incredible albums, a fair number of memorable movie roles, and plenty of appearances on great movie soundtracks. Now, another tribute is on the way in the form of the 40th anniversary re-release of The Man Who Fell to Earth, one of the best science fiction films of the '70s and the finest example of Bowie as a film actor. In equally exciting news, the film's soundtrack will finally be released for the first time following the discovery of the long-lost master tape.
Loosely based on the (also excellent) novel by Walter Tevis, The Man Who Fell to Earth tells the story of Thomas Jerome Newton, an alien who arrives on Earth on a mission to save his planet from a devastating drought and ends up losing his way while navigating our flawed, dangerous, and excessive world. It's a devastating movie, the kind of smart, adult-oriented science fiction that really started drying up in the wake of Star Wars. Bowie is nothing short of incredible in the lead role, using his otherworldly persona to build an otherworldly character before allowing raw humanity to crack his extraterrestrial visage. Director Nicolas Roeg, no stranger to challenging genre movies, dodges obvious explanations and leaves many questions deliberately unanswered. It's the kind of movie that demands a second look to unlock its mysteries.
Here's the trailer for the re-release, which will arrive in U.K. theaters on September 9, 2016:
The official David Bowie site says that the film will also be re-released in the United States and Germany, but no dates have been set yet. There's also this blurb about the film's 4K restoration:
Restored by Deluxe London, the restoration of The Man Who Fell To Earth is based on a 4K scan of the original camera negative, followed by a full 4K workflow, with the approval of cinematographer Anthony Richmond and with the blessing of Nic Roeg.
For the serious fan, the soundtrack (featuring the score by Stomu Yamashta and John Phillips) will be available in a two-disk set on the same day as the U.K. re-release date, September 9, 2016. A more comprehensive box set, which contains both vinyl and CD versions of the soundtrack as well as a 48-page hardcover book and a poster, will drop on November 18, 2016.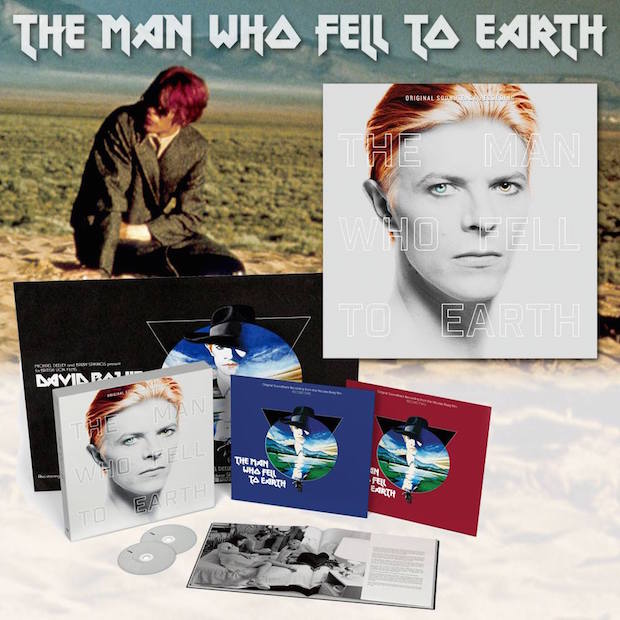 Finally, a new Blu-ray with the new restoration is set to arrive November 18, 2016, which means it may be time for me to retire my out-of-print Criterion Collection DVD copy. If thoughtful, weird science fiction starring one of the greatest pop culture icons of the past half-century sounds up your alley, then I implore you to seek this one out.