Marvel's 'Doctor Strange' Rumored To Feature A Cameo By One Of The Avengers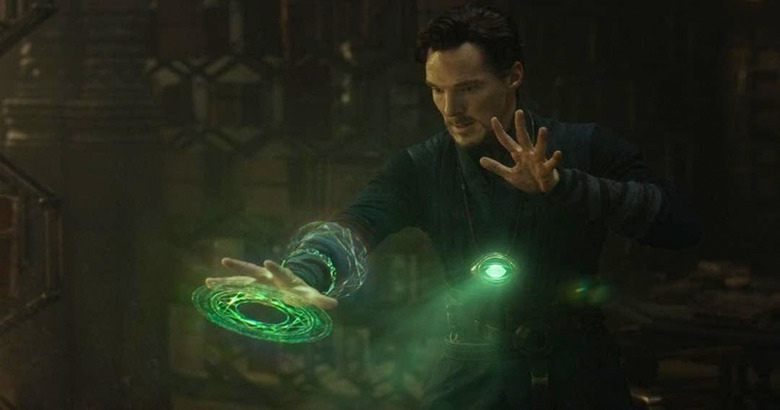 With so many characters in the Marvel cinematic universe, it's a no-brainer that some of them will recur in multiple movies. However, when it comes to characters who are part of the Avengers, having them appear in each others' standalone franchises is a bit of a bigger deal. And now a new rumor pegs a major Avenger cameo happening in this fall's release of Doctor Strange, one that will help set up Spider-Man: Homecoming, the next Marvel movie in the pipeline.
There aren't any Doctor Strange story spoilers below, but if you don't want to know who may be making this rumored Doctor Strange Avenger cameo, don't read after the jump. You've been warned.
It's important to note that Doctor Strange has been wrapped since April 3rd, as announced by director Scott Derrickson himself. But MCUExchange noticed this update to Twitter from Doctor Strange co-star Benedict Wong:
Just wrapped! @MarvelStudios @DrStrange #wong #wecanbeheroes #rememberrememberthefourthofnovember https://t.co/8PPPFuspZm

— Benedict Wong (@wongrel) August 15, 2016
Assuming that this Twitter update hasn't been stuck in Wong's phone for four months, this means that the actor was either involved in some reshoots or a perhaps a credits tease was being filmed for Doctor Strange that involved his character. In addition, MCUExchange calls our attention to this tweet from an untested source:
It appears as if my little spies have bagged me a scoop! Tony Stark may have a cameo in #DoctorStrange

— Jay The Angry Ginger (@s7evendaysageek) August 12, 2016
Again, that's not necessarily a reliable source, so take this with a grain of salt. But it would make sense that Robert Downey Jr. would show up in a cameo as Tony Stark, presumably in a credits scene, especially considering all the Doctor Strange action that will take place in New York City. That just happens to be the city that Spider-Man calls home, and it's also where Avengers tower happens to reside, so having Tony Stark pop by, perhaps to find out just what the hell happened, would make sense.
Spider-Man: Homecoming has already been confirmed to have Robert Downey Jr. appear as Tony Stark, which makes sense since he recruited Peter Parker to help in his battle against Captain America in Civil War earlier this year. Spider-Man: Homecoming is also rumored to have a cameo from another Avenger, though that's yet to be confirmed. I just hope every single Marvel movie doesn't feature a barrage of superhero cameos. Sure, it's fun when they pop up, and it's easy when there are so many characters at Marvel's disposal, but it would be nice to just let certain superheroes stand on their own from time to time. Then again, maybe fans should just get used to this happening and it won't be as big of a deal anymore.
Keep in mind, this is all a rumor for now, so all of this should be taken with a grain of salt. But clearly some shooting was being done for Doctor Strange recently, so something has been going on behind the scenes. We'll likely hear more on this matter as the release of Doctor Strange on November 4.