Star Wars Scum And Villainy Cantina Coming To Hollywood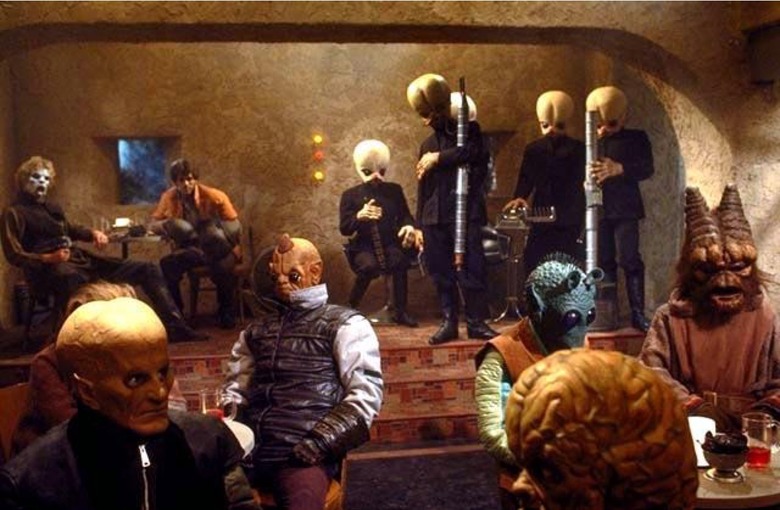 One of the many reasons I can't wait for Star Wars Land to open in Disneyland is that it will finally give me a chance to step inside an intergalactic cantina filled with all sorts of fun and strange aliens. I can't imagine what Disney will do with that dining experience, especially with the elaborate animatronic alien creatures that are sure to inhabit the space. But I won't have to wait until the end of the decade to get a taste of what this might be like as a Star Wars-inspired Cantina is coming to a secret location in Hollywood California this month. Learn more information about the Scum and Villainy Cantina, after the jump.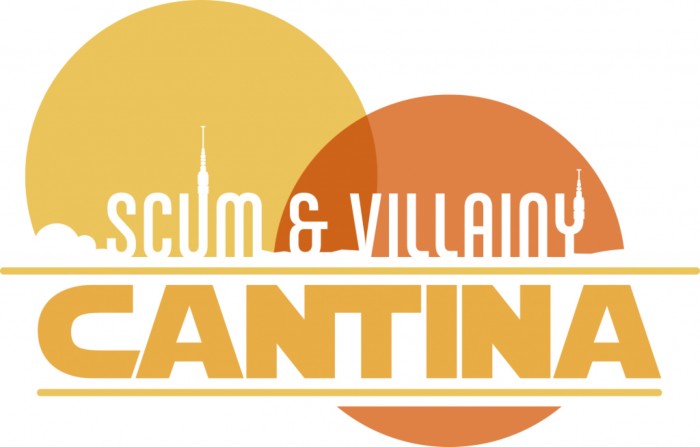 Based on the Mos Eisley Cantina, the unofficial (read: Disney doesn't seem to be involved in this what-so-ever) limited time pop-up experience will be an immersive environment allowing guests to drink and eat inside a real spaceport cantina. Here is information on the Scum & Villainy Cantina from the official website (found via Nerdist):
The Scum and Villainy Cantina is nestled less than 12 parsecs away, in the wretched hive of Hollywood, CA. This temporary pop-up experience transports you into a fully immersive environment where you drink, eat, and hang out as if you were in a galaxy far away. If you've got the credits, we'll serve your kind here... just make sure to leave your droids at home. Costumes encouraged. Included with your reservation is two drinks of your choice, a souvenir pint glass, Scum and Villainy challenge coin, a few extra surprises, and two hours of the most immersive galactic scenery this far into the outer-rim.
The cantina will be having two nightly seated servings, one at 6 pm to 8 pm and another from 8:30 pm to 10:30 pm. Saturdays will have a third seating from 3 pm to 5 pm. Walk-ins will be available late night from 11 pm to 2 am, on "a first come, first serve basis as space allows." If you save your challenge coin, you can return during open seating and get in for free.
Reservations for the Scum and Villainy Cantina will open next week on their website, but the actual place isn't scheduled to open until sometime this Winter. No other details are known at this time, including how long it is scheduled to run. But I'm excited to check it out when it opens.