'Pokémon' Movie Hires 'Guardians Of The Galaxy' And 'Gravity Falls' Writers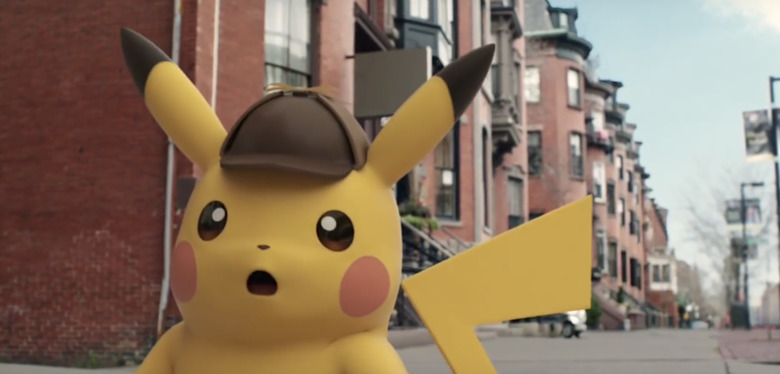 Almost a month ago, we learned that Legendary Pictures had officially acquired the rights to Pokémon for a live-action adaptation of the popular video game franchise. Recently there has been a lot of chatter surrounding Pokémon because of the massive popularity of Pokémon Go, so Legendary wants to strike while the iron is hot. However, the studio isn't using that game as inspiration, but instead the recent Japanese title Great Detective Pikachu. And now two writers have been hired to adapt it.
Find out who the Pokémon movie writers are after the jump.
Variety has learned that Guardians of the Galaxy writer Nicole Perlman and Gravity Falls animated series scribe Alex Hirsch are both in talks to write the Pokémon movie at Legendary. Even though most of the Pokémon games don't have much of a narrative story, letting players collect, trade and battle the pocket monsters at their leisure, Great Detective Pikachu will take a different route.
Here's how Great Detective Pikachu is described by Wikipedia:
The game follows a peculiar talking Pikachu who, despite not being as powerful and nimble as other Pikachu of his kind, is rather intelligent and claims to be a great detective. One day, Pikachu encounters a boy named Tim Goodman, who is able to understand what he is saying. Thus, the two begin working together to solve various mysteries revolving around Pokémon in the city.
Perlman wrote the first draft for Guardians of the Galaxy (though James Gunn says he overhauled the script when he came on), and she's now working on Captain Marvel with Meg LeFauve. Meanwhile, Hirsch built up quite a following on the animated series Gravity Falls, a show that became loved by adults and kids alike. They are quite an interesting pairing to make this video game flick come together.
Honestly, I'm not sure why we can't have a movie in the vein of The Hunger Games or even an underdog sports style movie featuring Pokémon masters battling in a major tournament. That seems to be what fans want the most. Anyway, here's hoping Perlman and Hirsch can put something together that makes the Pokémon movie more than a quick cash grab. There are a lot of fans who want to see this property done right, and there might be even more now that Pokemon Go has millions of users around the world.