'Gladiator' Honest Trailer: The Most Well-Executed Pro Wrestling Story Of All Time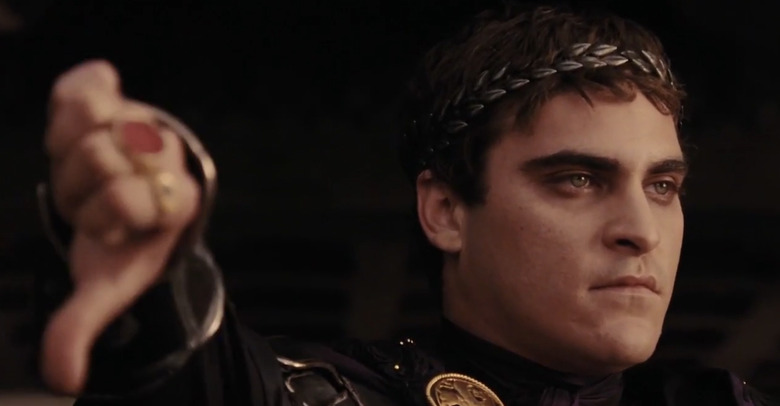 This weekend brings the sword and sandal epic Ben-Hur to theaters, a new telling of the classic novel by Lew Wallace that was already turned into a movie back in 1959. Therefore, the folks over at Screen Junkies thought it would be appropriate to skewer one of the most successful sword and sandal epics of the past 20 years with an Honest Trailer.
Back in 2000, Gladiator was nominated for 12 Academy Awards and ended up taking home five of them, including Best Picture and Best Actor for Russell Crowe. There are many who don't think the movie deserved to take home Best Picture that year, and now they can revel in the jokes made at the movie's expense in the Gladiator Honest Trailer after the jump.
Here's the Gladiator Honest Trailer from Screen Junkies:
For all the nostalgia there is for the 80s and 90s now, this Honest Trailer is right to point out that the early 2000s were full of some pretty awful junk. I honestly can't imagine getting as nostalgic about the early part of that decade as we are about other decades right now. But I'm sure studios will find something to exploit for all its worth.
Anyway, we can make fun of Gladiator all we want, but until The Martian arrived last year, it was probably the last truly great movie that Ridley Scott directed. Black Hawk Down undoubtedly deserves credit, the director's cut of Kingdom of Heaven is solid and Matchstick Men is underrated, but Gladiator was the last time we got Ridley Scott at his absolute best. Let's hope he returns to form for Alien: Covenant, in production right now.