Criterion Collection Adding 'Punch-Drunk Love', 'The Squid And The Whale' & More In November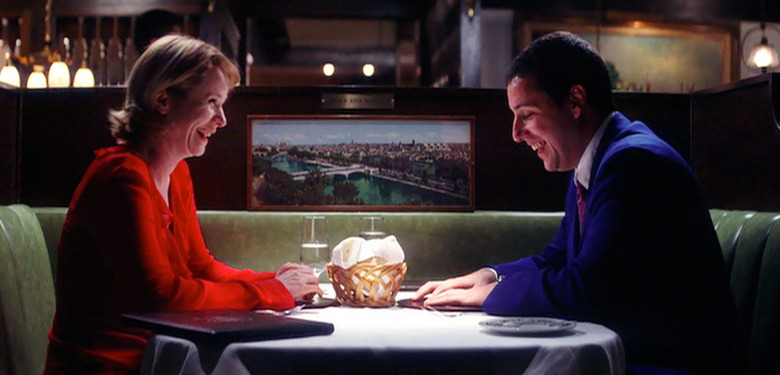 We may receive a commission on purchases made from links.
The Criterion Collection is full of a variety of prestigious and respected films. You'll find classic movies from decades ago, sparsely seen foreign films and some of the most acclaimed contemporary films from recent years. There are new additions to the Criterion Collection every month, and November is bringing some outstanding titles to the line-up.
The five new films coming to the Criterion Collection in November include director approved releases of The Squid and the Whale and Punch-Drunk Love as well as fully restored releases of Lone Wolf and the Cub, Marlon Brando's only directorial effort One-Eyed Jacks and Akira Kurosawa's Dreams. We've got details on what will make these Criterion Collection November 2016 releases so special after the jump.
Kenji Misumi's Lone Wolf and Cub (#841)
New 2K digital restorations of all six films, with uncompressed monaural soundtracks on the Blu-rays
High-definition presentation of Shogun Assassin, the 1980 English-dubbed reedit of the first two Lone Wolf and Cub films
New interview with Kazuo Koike, writer of the Lone Wolf and Cub manga series and screenwriter on five of the films
Lame d'un père, l'âme d'un sabre, a 2005 documentary about the making of the series
New interview in which Sensei Yoshimitsu Katsuse discusses and demonstrates the real Suio-ryu sword techniques that inspired those in the manga and films
New interview with biographer Kazuma Nozawa about filmmaker Kenji Misumi, director of four of the six Lone Wolf and Cub films
Silent documentary from 1937 about the making of samurai swords, with an optional new ambient score by Ryan Francis
Trailers
New English subtitle translations
PLUS

: A booklet featuring an essay and film synopses by Japanese pop culture writer Patrick Macias
Akira Kursawa's Dreams (#842)
New, restored 4K digital transfer, supervised by cinematographer Masaharu Ueda, with 2.0 surround

DTS

-HD Master Audio soundtrack on the Blu-ray
New audio commentary featuring film scholar Stephen Prince
Making of "Dreams" (1990), a 150-minute documentary shot on-set and directed by Nobuhiko Obayashi
New interview with assistant director Takashi Koizumi
New interview with production manager Teruyo Nogami
Kurosawa's Way (2011), a fifty-minute documentary by director Akira Kurosawa's longtime translator Catherine Cadou, featuring interviews with filmmakers Theodoros Angelopoulos, Bernardo Bertolucci, Clint Eastwood, Alejandro G. Iñárritu, Bong Joon-ho, Abbas Kiarostami, Hayao Miyazaki, Martin Scorsese, Julie Taymor, Shin'ya Tsukamoto, and John Woo
Trailer
New English subtitle translation
PLUS

: A booklet featuring an essay by film critic Bilge Ebiri and Kurosawa's script for a never-filmed ninth dream, introduced by Nogami
Paul Thomas Anderson's Punch-Drunk Love (#843)
4K digital transfer, supervised by director Paul Thomas Anderson, with 5.1 surround

DTS

-HD Master Audio soundtrack on the Blu-ray
Blossoms & Blood, a twelve-minute 2002 piece by Anderson featuring Adam Sandler and Emily Watson, along with music by Jon Brion
New interview with Brion
New piece featuring behind-the-scenes footage of a recording session for the film's soundtrack
New conversation between curators Michael Connor and Lia Gangitano about the art of Jeremy Blake
Additional artwork by Blake
Cannes press conference from 2002
NBC

News interview from 2000 with David Phillips, "the pudding guy"
Twelve Scopitones
Deleted scenes
Mattress Man commercial
Trailers
Marlon Brando's One-Eyed Jacks (#844)
New 4K digital restoration undertaken by Universal in partnership with The Film Foundation and supervised by filmmakers Martin Scorsese and Steven Spielberg, with uncompressed monaural soundtrack on the Blu-ray
New introduction by Scorsese
Excerpts from voice-recordings director and star Marlon Brando made during the film's production
New video essays on the film's production history and its potent combination of the stage and screen icon Brando with the classic Hollywood western
Trailer
PLUS

: An essay by film critic Howard Hampton
Noah Baumbach's The Squid and the Whale (#845)
New, restored 4K digital transfer, supervised by cinematographer Robert Yeoman and director Noah Baumbach, with 5.1 surround

DTS

-HD Master Audio soundtrack on the Blu-ray
New interviews with Baumbach and actors Jeff Daniels, Jesse Eisenberg, Owen Kline, and Laura Linney
New conversation about the score and other music in the film between Baumbach and composers Dean Wareham and Britta Phillips
Behind "The Squid and the Whale," a 2004 documentary featuring on-set footage and cast interviews
Audition footage
Trailers
***
All of the films will be available on Blu-ray or DVD, but there won't be any combo packs, because that's just how the Criterion Collection rolls. But these are the kind of home video releases that are worth your money because of all the cool new special features.
Don't forget, there are plenty of other cool releases from Criterion Collection coming this fall, including a special edition release of Richard Linklater's Boyhood on October 11th and Guillermo del Toro's Pan's Labyrinth on October 18th. You can find out what else is coming soon to the Criterion Collection at their official website right here.