Exclusive: Jordana Brewster Still Doesn't Know If She's In 'Fast 8' [TCA 2016]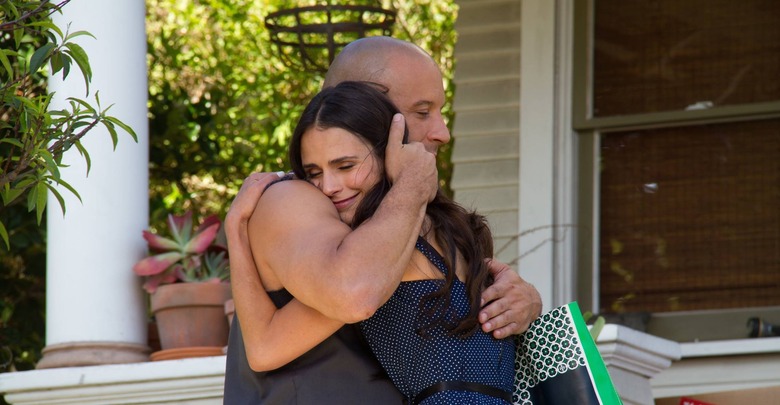 Fast 8 has wrapped filming and promises a trailer this winter. One cast member who is still in flux is Jordana Brewster, who plays Mia Toretto. She has not been included in any of the photos released from the set, and Brewster herself was unsure whether or not she would appear in the film, or at least was playing up the doubt in the press. Brewster stars on the Fox TV series Lethal Weapon so I spoke to her at the Fox Television Critics Association party.
"I'm not really sure what's happening with my role," Brewster said when I asked if she'd wrapped Fast 8. A logical question as she was gearing up to do weekly episodes of Lethal Weapon. 
Brewster appeared at the TCA last year as part of the cast of ABC's Secrets and Lies. When we spoke to her then, she said her involvement in the Fast and the Furious sequel could go either way. It was understandable that filmmakers were deciding what to do with her character before they began the eighth film. With Fast 8 wrapping the same week I spoke with Brewster, it seems more likely now that they have decided and she will be understandably coy until it is revealed. Or perhaps they have shot something and will decide whether or not to reveal it when they near a final cut of the movie. IMDb lists her in the cast, but that could be speculation.
"They haven't decided yet," Brewster told me. "I cannot say. I cannot reveal."
The issue is a bit more sensitive than the usual casting news or actor cameo. Mia was the love interest of Brian O'Conner (Paul Walker) and in the films, the characters have children together. When Walker died in an automobile accident midway through filming Furious 7, the film had to be completed utilizing visual effects to fill in the rest of Walker's performance, with his brothers serving as body doubles. The film, directed by James Wan, gave O'Conner a happy ending, living peacefully on the beach with Mia and their family.
So it would be reasonable for Mia to stay with Brian, and for Dom to keep her out of any future fast and furious trouble. However, it would not be too big a stretch for Dom to call on his sister, even if she leaves Brian to stay home and watch the kids. Alluding to the character of Brian when Walker himself is no longer with us could appear tacky though, so I trust the filmmakers to decide what is appropriate for Mia.
We will find out when Fast 8 drives into theaters April 14, 2017.