Ben Whishaw May Join Rob Marshall's 'Mary Poppins Returns'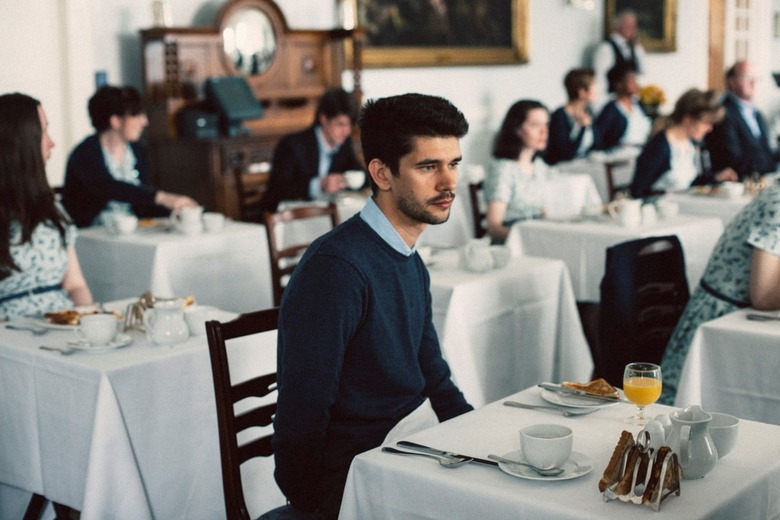 One of the live-action fairy tales Disney has coming up is Mary Poppins Returns. Director Rob Marshall's (Into the Woods) sequel to the 1964 film will star Emily Blunt, and she may soon get another co-star. Actor Ben Whishaw, who was recently seen in The Lobster and Spectre, may land a supporting role in the sequel.
Below, learn more about the possible Ben Whishaw Mary Poppins project.
The Hollywood Reporter claims Whishaw is currently in talks for a role. If the actor comes aboard Mary Poppins Returns, he'll play Michael Banks all grown up. The sequel, which is written by David Magee (Life of Pi) and based on P.L. Travers' books, is set 20 years after the events of Robert Stevenson's film. Michael Banks plays a prominent role in the story. After he undergoes a personal loss, his sister Jane returns, and her arrival is followed by the return of Mary Poppins (Blunt). Once again, Mary, with the assistance of a lamplighter named Jack (Hamilton star Lin-Manuel Miranda), will lend a helping hand to the Banks family.
Principal photography on Mary Poppins Returns commences early next year. For the sequel, Marc Shaiman is composing a new score, and he's writing original songs with Scott Wittman. The film may be an Into the Woods reunion since Meryl Streep is close to signing on to play Mary Poppins' cousin, Topsy, but her involvement isn't set in stone yet.
Whishaw was last seen in A Hologram for the King, providing a brief appearance for his Cloud Atlas director Tom Tykwer. The actor doesn't have many projects coming up that we know of, but he'll soon have to do some voice work for Paddington 2. A year ago, he was also attached to play Freddie Mercury in the long-delayed biopic, but we haven't heard any recent updates about his involvement in that biopic.
Here's how Disney describes Mary Poppins Returns's story:
Blunt has been cast as Mary Poppins and Miranda will play a new character, a street lamplighter named Jack. Drawing from the wealth of material in P.L. Travers' seven additional novels, the story will take place in Depression-era London (when the books were originally written) and follows a now-grown Jane and Michael Banks, who, along with Michael's three children, are visited by the enigmatic Mary Poppins following a personal loss. Through her unique magical skills, and with the aid of her friend Jack, she helps the family rediscover the joy and wonder missing in their lives.
Marry Poppins Returns opens in theaters December 25th, 2018.