The Toy Box: Back To The Future Part II, Ghostbusters, Alien, A Clockwork Orange & Star Wars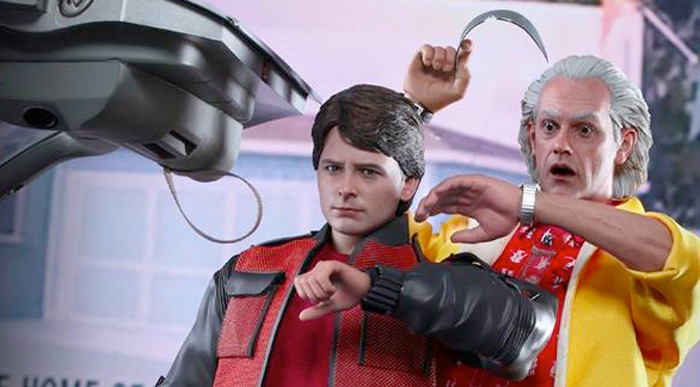 We may receive a commission on purchases made from links.
The Toy Box is a recurring feature at /Film that will round up some of the newest and coolest collectibles, decorations, gadgets and other memorabilia that you nerds might want for your shelves.
The latest installment features some incredibly detailed Ghostbusters statues, an Alien coloring book that's pretty much for adults, two new Hot Toys figures from Back to the Future Part II with some incredible accessories and more.
See everything in this edition of The Toy Box after the jump.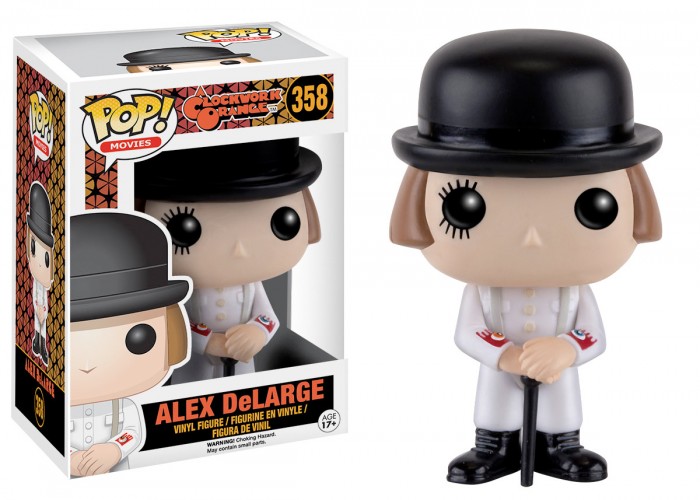 A Clockwork Orange: Alex DeLarge Funko POP Vinyl Figure
Funko POP Vinyl figures are so adorable, but some of them just aren't for kids. For example, Stanley Kubrick's A Clockwork Orange is getting the Funko treatment with a figure of the malicious Alex DeLarge. It wouldn't be my first choice for a collectible figure to have on my shelf or office desk, mostly because this character wouldn't exactly be the best way to show off your hobbies and interests. But I guess if he's sitting with all the other Stanley Kubrick-inspired Funko POP Vinyl figures then he'll be fine. Oh, wait...
Funko has the figure available at various retailers and online at places like Amazon now.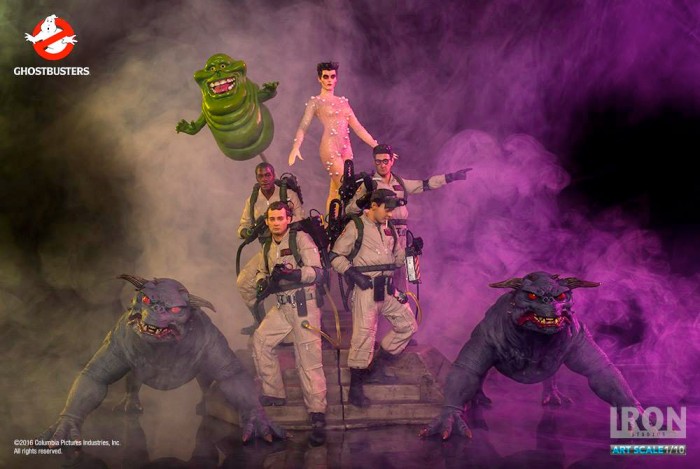 Ghostbusters: Iron Head Studios Tenth Scale Statues
Adding to the barrage of new Ghostbusters collectibles, Iron Studios has a batch of tenth scale polystone statues coming in early 2017 that have debuted at Statue News. The statues include all four of the main Ghostbusters, Gozer the Gozerian, Terror Dogs Vinz Clortho and Zuul and Slimer. They all combine to form a variation on the rooftop scene from the original movie, even though Slimer wasn't there for that scene. Sadly there are no details on prices yet.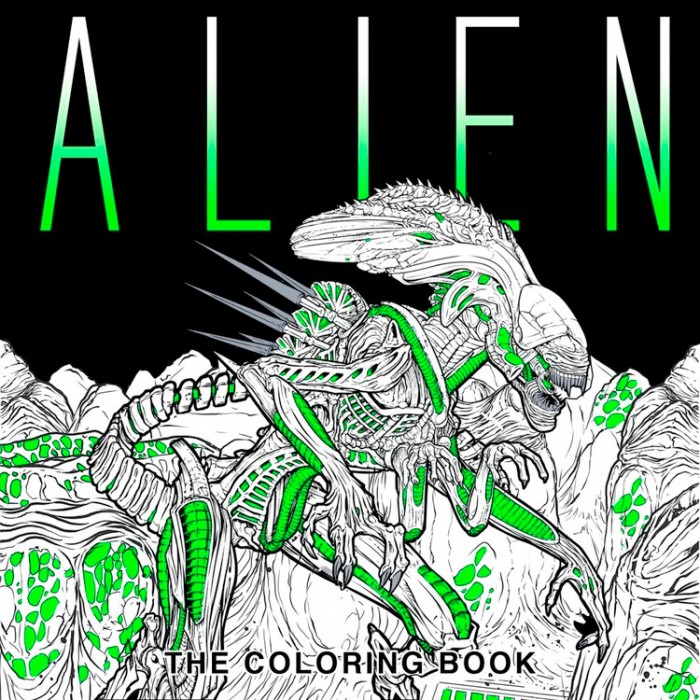 Alien Coloring Book
Adults love to color too, but they're not necessarily happy with coloring the same child-friendly images that you can find at any corner drug store. Instead, why not spend your time coloring something like the xenomorphs from the classic Alien franchise. Titan Books has a new Alien coloring book on the way next year to coincide with the release of Alien: Covenant. You can pre-order the Alien coloring book right now at Amazon,, but it won't arrive until next May. Get your finest black crayons ready.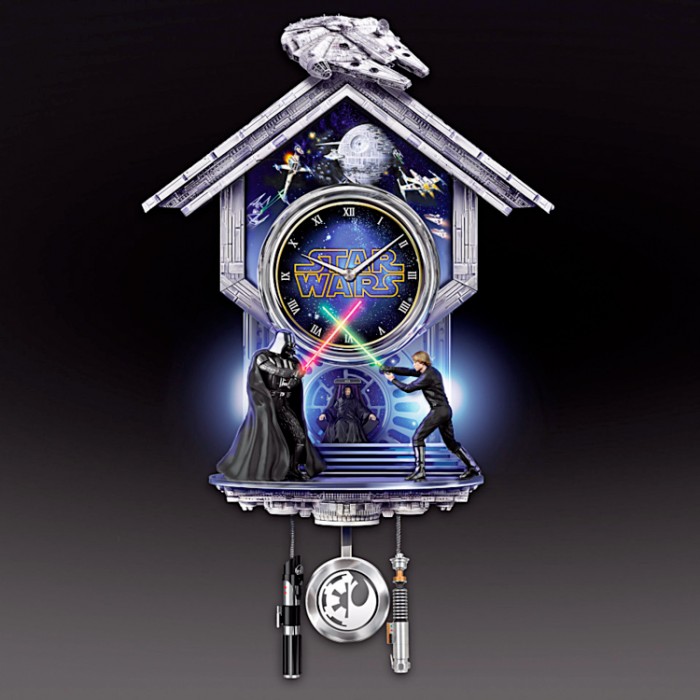 Star Wars: The Bradford Exchange Cuckoo Clock
We all need to tell time, so why not have a clock that does it in a way that will get on your nerves? Even the biggest Star Wars fan will probably end up getting annoyed by this cuckoo clock from The Bradford Exchange that features Darth Vader and Luke Skywalker in a lightsaber battle straight from Return of the Jedi. The lightsabers actually like up and the clock plays the Star Wars theme for 45 seconds every hour on the hour
What's cool is that beyond the more obvious Star Wars touches, the entire design of the clock looks like it was made from pieces of a Star Destroyer. Plus, there's some dangling lightsaber handles at the bottom there for your kids to grab onto and break. This intricate cuckoo clock from a galaxy far, far away will cost you $199.95.
Back to the Future Part II: Hot Toys Marty McFly and Doc Brown Figures
After delivering an outstanding figure for Marty McFly from the original Back to the Future, along with a DeLorean time machine on the same scale, Hot Toys is back with figures from the sequel. A new sixth scale version of Marty McFly and the first  Doc Brown figure, both styled after their appearance in Back to the Future Part II, are coming next year, and each of them has all the accessories you'd want with a figure like this.
Marty McFly comes with his auto-drying jacket, Nike Air Mags with power laces, a hoverboard, Grey's Sports Almanac, that iridescent hat and more. Meanwhile, Doc Brown comes with a suitcase full of money from different time periods, the USA Today from the next day and a few other cool gadgets.
Doc Brown will cost you $249 while Marty will run you $234. You can  See more photos of Doc Brown over here and Marty McFly over here, and you can also pre-order the figures at those respective links too. No word on the new DeLorean yet, but you can bet we'll feature it as soon as it's made available to pre-order online.
***
That's all for The Toy Box for now. If you're looking for some superhero goodies and other memorabilia, be sure to check out the third page of Superhero Bits or our recurring Cool Stuff articles.
Read the previous edition of The Toy Box right here.