Theme Park Bits: More Pandora Details On The Way, Halloween Horror Nights Goes VR, And A First Look Disney's New Muppets Restaurant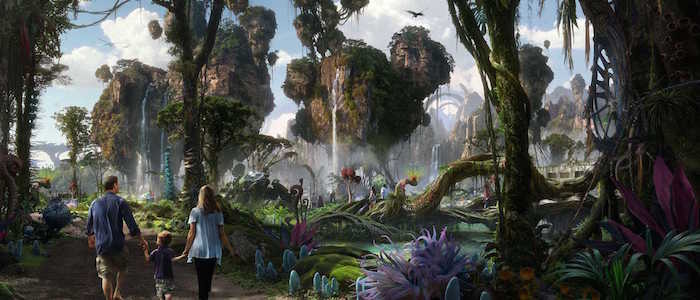 In this edition of Theme Park Bits:
More Pandora: The World of Avatar details are coming soon.
A virtual reality haunted house is coming to Universal Studios' Halloween Horror Nights.
Disney is currently looking to cast Moana for theme park meet-and-greets.
Check out concept art for the Muppet-themed restaurant PizzeRizzo.
The Paint the Night Parade is staying put at Disneyland.
We are less than a year away from the 2017 opening of Pandora: The World of Avatar at Walt Disney World's Animal Kingdom and the many details of this ambitious theme park land remain shrouded in mystery. We know there will be two major attractions (a Soarin'-esque flight over Pandora and a more gentle water ride) and that the alien landscapes of the film will be recreated using all kinds of impressive technology, but the finer points, the stuff that will make this world feel truly alive, are being kept close to the vest.
Now, it looks like the floodgates may be about to open. io9 initially reported that Avatar director James Cameron, producer Jon Landau, and celebrated Disney Imagineer Joe Rohde will be on hand at the D23 Destination D event this November to reveal new details about this ambitious expansion. Although this event is open only to D23 Fan Club members, all of the important stuff will surely make its way online so the rest of us plebes can dig in and pre-judge and get excited and everything else we tend to do with the major theme park news that falls into our laps. Although Avatar's popularity has waxed and waned over the years, there are two constants at work here: you never bet against James Cameron and you never bet against Disney Imagineering.
The full press release for D23 Destination D also revealed events centered around Adventureland, The Jungle Cruise, and the Polynesian Village resort:
Welcome to Adventureland: Set off on a journey through "Adventurelands" at Disney Parks around the world, beginning with a rare look at artist Harper Goff's exotic concepts for Disneyland and Walt Disney World.
Tales from the Jungle Cruise: Fans of "the backside of water" unite! Discover the legendary history of the world-famous attraction with a panel of wisecracking experts, including a behind-the-scenes look at recent holiday overlays and the new Jungle Navigation Co. Ltd. Skipper Canteen at Walt Disney World's Magic Kingdom.
Disney's Polynesian Village Resort's 45th Anniversary: From tropical hideaways to enchanting entertainment, celebrate the spirit of aloha as D23 looks back at 45 years of the classic South Pacific-themed getaway.
If you are a D23 Fam Club member, tickets will cost you between $190 and $250.
Star Wars and Toy Story-themed lands aren't the only new things coming to Walt Disney World's Hollywood Studios theme park. Construction walls have officially gone up at the old Pizza Planet building, which is being transformed in PizzeRizzo, a restaurant themed around Rizzo the Rat from the Muppets. The new eatery is part of a larger Muppets expansion, with the area surrounding MuppetVision 3D being transformed into "Muppets Plaza." Anyway, concept art for PizzeRizzo is on display around the construction site, revealing a restaurant that looks like a fairly classical pizza joint...except for the fact that it's own and operated by a felt rodent.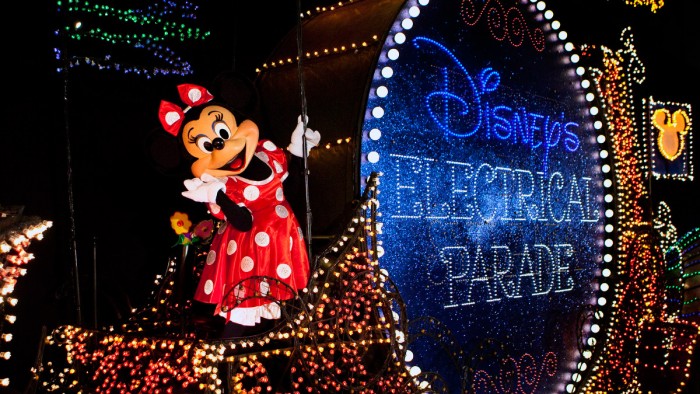 Earlier this month, we learned that the Main Street Electrical Parade would end its run at Walt Disney World on October 9 and would return to its original home at Disneyland for a limited engagement. That led many fans to speculate that the Disneyland's Paint the Night parade would be heading to the East Coast as part of a big ol' parade swap. However, the Disney Parks Blog has confirmed that this is not the case – Disneyland will simply be doubled up on nighttime entertainment through the rest of 2016 while Walt Disney World will be without a late parade.

Virtual reality has been hovering around the theme park industry for a few years now, with Six Flags utilizing this new technology to put a fresh coat of digital paint on some of their aging roller coasters. Although the full extent of their plans remains unknown, we do know that Universal Studios has been testing VR in their Islands of Adventure theme park. So something big is on the horizon.
In the meantime, there is The Repository, a new VR experience coming to Universal Orlando's Halloween Horror Nights event. Here's how the Universal parks blog describes this new attraction:
Throughout this heart-pounding, psychological journey, guests' most personal and intimate fears will be tested as they encounter real-life characters in highly themed physical environments, while working together in teams of four to uncover a paranormal mystery told through the use of the cutting-edge technology.
All of this is set in a centuries old warehouse where paranormal and supernatural artifacts have been collected and stored for hundreds of years. Recently though, the secretive organization behind this practice has installed state-of-the-art technology that allows spectral transportation into paranormal realms.
Until now, the supernatural has infiltrated our world on occasions labeled "hauntings." Now, and for the first time ever, we will send you across the SDP (spectral dark portal) directly into those terrifying environments. I wish you a safe journey because what happens to you on the other side is irreversible.
This sounds potentially fascinating. Horror already excels in virtual reality, where atmosphere is king and scares can literally come out of nowhere. However, an attraction that blends VR tech with physical environments feels next-level. I have no idea what The Repository will feel like when you're actually on site and wearing those goggles, but the description makes the whole experience sound like one of those cooperative escape rooms that are so popular these days...except that you're being menaced by supernatural foes that can manifest themselves through your VR headset. That sounds wild.
But wild enough to be worth an extra $49.99 per person? Anyone who wants to experience The Repository will need to drop an extra fifty bucks, making the admission cost to already expensive event even steeper. Then again, this could be something legitimately next-generation and $50 may be worthwhile for you to say you were there first...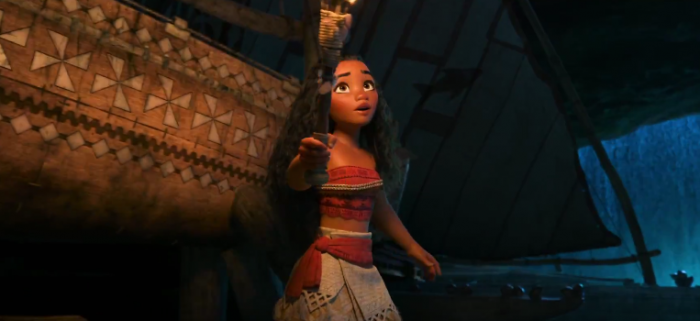 Disney has put out a casting call for performers to play the role of Moana, the title character from the company's upcoming film, in their theme parks. This is pretty par for the course (you can meet every Disney princess across the parks if you know where to look) and it sounds like people will be able to brush shoulders with the latest piece of Disney royalty within the next few months. Here's the full casting call:
Disney Creative Entertainment is seeking female performers to help bring to life Moana, from the upcoming Walt Disney Animation Studios feature film, at the Walt Disney World® Resort near Orlando, FL.  Look-alike performers interact with thousands of guests each day in character greeting experiences at our Parks and Resorts.
Moana is a sweeping, CG-animated feature film about an adventurous teenager who sails out on a daring mission to save her people.
**Please note that all performers, including Look-alike performers, will also help bring to life the world famous Disney Characters in character greetings at our Parks and Resorts.  This requires wearing large full-body costumes, heads and feet, with exposure to hot and humid weather.
Seeking the following Role:
Moana: Female, 5'3? – 5'5?, with an athletic build.  Moana is compassionate, spirited, tenacious, passionate, clever, and determined in her journey to become a master wayfinder.
Moana is set to open on November 23, 2016. The box office should tell us whether or not she's the kind of character who will need her own Frozen-style solo attraction or if she'll spent the foreseeable future being paired with other, lesser princesses.