McG Updates The Status Of 'Masters Of The Universe', Name-Drops Everything Popular As Inspiration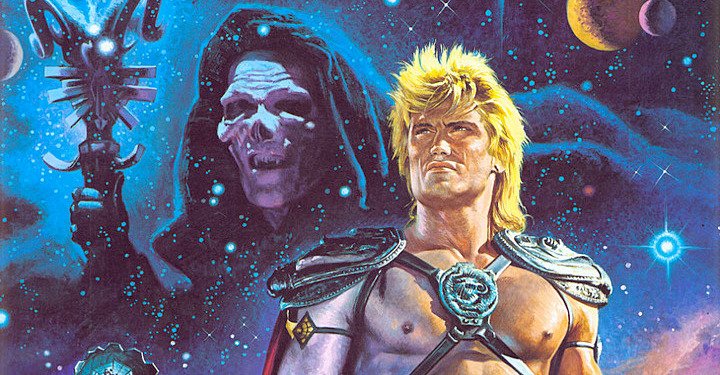 For years Hollywood has been trying to get a new take on Masters of the Universe off the ground. After cycling through various directors and writers, the current iteration of the project lies in the hands of Charlie's Angels and Terminator Salvation director McG. He's not exactly anyone's first choice to take on such a beloved property, but that's who Sony Pictures have entrusted with Masters of the Universe for now. So what's the status of the project?
In a recent interview, McG talked about where they're at in development the Masters of the Universe reboot, acknowledged meeting with Kellan Lutz for the project, and referenced a bunch of recently popular franchises and filmmakers that are influencing their approach to the movie.
Speaking with IGN, McG talked about what was important to him in adapting Masters of the Universe:
"I think we want to honor the fan base, first and foremost. We also need to be cognizant of the incredible resonance of what Kevin Feige is doing with Marvel, and the balance of full-bodied entertainment. That it's both credible and emotional, action-packed, and the story of a hero's journey. It's the genesis of He-Man, it's the becoming of He-Man. We want it to be clicking on all cylinders in that regard. We're not going to stop until we get it right. Listen, I love that movie with Frank [Langella] and Dolph [Lundgren]. I watch it, and it's a tremendous pleasure for me to watch. I'm raised on the toys, and I'm down at Mattel all the time. We're just really focused on getting it right. I want it to be full-bodied entertainment that respects the fan base, and is more emotional than you might imagine, inventive and original. Obviously, we're all cognizant of what's going on with Game of Thrones. It's incredible. We're cognizant of what's going on in Guardians of the Galaxy. James Gunn's doing a great job. We're going to try to answer the call and take it higher. How's that sound?"
Honestly, it sounds like you did that thing where you just pull a bunch of titles that people already love out of the air so they might feel comfortable with your approach to Masters of the Universe despite knowing next to nothing about it. It's easy to mention Game of Thrones, Guardians of the Galaxy and Marvel Studios' other work in the same breath as your developing movie, but actually creating something that lives up to the status of those beloved properties is something different entirely. It's the same problem when filmmakers compare their movie to Christopher Nolan's Dark Knight trilogy. They're just setting the bar too high.
To be fair, McG didn't come out and say they're using those films as inspiration. But by saying they're cognizant of them is essentially saying they're aware of what made those movies work and are trying to apply the same kind of style and approach to their project. Honestly, a Masters of the Universe in the same vein as Guardians of the Galaxy sounds outstanding, but I won't hold my breath.
As for the rumblings about who will play He-Man in the Masters of the Universe reboot, McG says they're not even at a point where they can solidify casting yet. He did confirm meeting with Kellan Lutz as the actor revealed back in June, but he's only in consideration and doesn't have the role yet. The director explained:
"We haven't cast the role yet, but I like Kellan very much. Obviously, we need a talented entertainer, but we also need a certain physicality, which he embodies. He'll be considered very, very closely. We haven't gotten to the casting process yet. Kellan's a good guy, and we had a great meeting, and he's passionate about He-Man, he's passionate about the Adam story. He really knows a lot about it. I was charmed by his focus and intensity. He'll be considered very, very carefully. We're just not there yet. We've got to get the movie on its feet, then we'll cast the movie."
For now the priority is getting the script by Alex Litvak and Mike Finch (who initially worked on the script over six years ago) into shape, and there will be " big meeting with Sony regarding prep of the movie on Wednesday." So it sounds like the film is far from a sure thing, and there's a chance it could remain in development hell for awhile longer.