'The LEGO Ninjago Movie' Adds Justin Theroux And Olivia Munn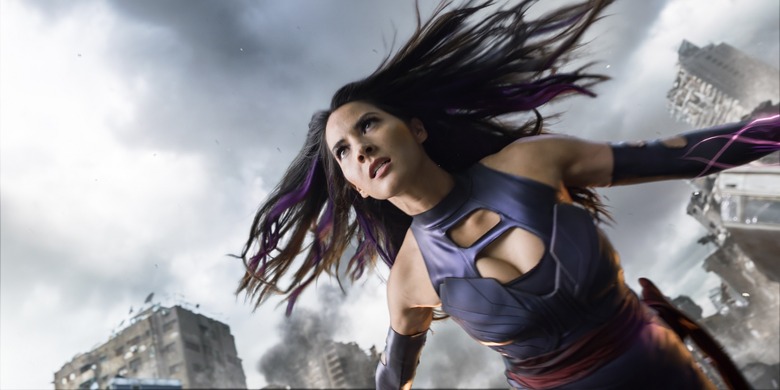 The Lego Ninjago Movie has is adding a couple familiar stars to its tiny plastic lineup. Olivia Munn and Justin Theroux have boarded the voice cast of the Lego Movie spinoff, joining the previously announced Jackie Chan, Dave Franco, Michael Peña, Abbi Jacobson, Kumail Nanjiani, Zach Woods, and Frank Armisen. Get character details and more after the jump. 
Warner Bros. announced the latest Lego Ninjago Movie casting via press release this week. The film is based on Lego's ninja-themed line of toys, which has already inspired comics, video games, a TV show, and more. Here's the official synopsis for The Lego Ninjago Movie:
In this big-screen Ninjago adventure, the battle for Ninjago City calls to action young Lloyd, aka the Green Ninja, along with his friends, who are all secret warriors and LEGO Master Builders. Led by kung fu master Wu, as wise-cracking as he is wise, they must defeat evil warlord Garmadon, the Worst Guy Ever, who also happens to be Lloyd's dad. Pitting mech against mech and father against son, the epic showdown will test this fierce but undisciplined team of modern-day ninjas who must learn to check their egos and pull together to unleash their true power.
Franco leads the cast as Lloyd the Green Ninja, and Chan voices Master Wu. Theroux is Lloyd's dad / nemesis Garmadon (in the TV series Masters of Spinjitzu, Garmadon is also Wu's case but it's unclear if that's the case here), and Munn is Lloyd's mom Koko. The other "undisciplined modern-day ninjas" are Armisen as Cole, Jacobson as Nya, Nanjiani as Jay, Peña as Kai, and Woods as Zane.
Munn is coming off of X-Men: Apocalypse, where she played a superpowered ninja who visited Auschwitz in a latex swimsuit. Hopefully her second experience with ninja stuff, in The Lego Ninjago Movie, will be give her more to do. She will next be seen in this winter's Office Christmas Party. Theroux starred in the atrocious Zoolander 2 earlier this year and returns to the big screen this fall for The Girl on the Train. At some point next year he'll also be seen in the third and final season of HBO's The Leftovers.
Charlie Bean (Tron: Uprising) is directing The Lego Ninjago Movie from a script by Dan and Kevin Hageman (writers of the Ninjago: Masters of Spinjitzu TV series). Phil Lord and Chris Miller, who directed The Lego Movie, are producing with Roy Lee and Dan Lin. The Lego Ninjago Movie is due out September 22, 2017, making it the third building block in Warner Bros.' toy-based franchise after The Lego Movie, which launched the series in 2014, and The Lego Batman Movie, which arrives February 10, 2017. A direct Lego Movie sequel is additionally in the works for 2019.