James Wan Says 'Mortal Kombat' Is "Still Cooking" But They're Not Rushing Anything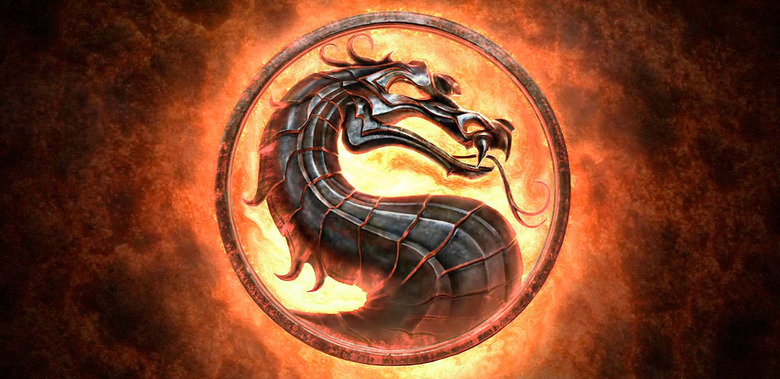 Just last month, some rumblings about the new Mortal Kombat movie that's been in development for years came to the surface. Christopher Lambert, who played Raiden in the first video game adaptation, said that he was in talks to reprise his role and there was going to be a time travel element involved this time. However, pretty much all of what he said has been debunked by those close to the project. But now we have a real update on the future of Mortal Kombat on the big screen.
The Conjuring and Furious 7 director James Wan is still on board the project as producer, and he recently talked about the status of a new Mortal Kombat. The good news is it's "still cooking" according to the filmmaker, but the bad news is that we still have no idea when we'll end up seeing it come together. Find out what James Wan had to say about the Mortal Kombat reboot after the jump.
Speaking with IGN, here's what James Wan said about Mortal Kombat:
It's still cooking away. With that particular project, that's a really cool property that I loved growing up as a kid. Besides the game, even the movies as well, I kind of enjoyed them for what they are. The key here is to try and do it right. I don't want to rush into it. So right now, we're just trying to take our time to make sure it's heading in the right direction. I think that's more important than trying to rush through it and pump up something that no one likes.I love the characters. I think they're such colorful characters. It's such an amazing take on, basically, 'Enter the Dragon.' It's that fantasy version, the video game version, of 'Enter the Dragon.' And in doing so, they ended up creating such interesting characters and I think that is such a cool world to explore. This really mythical, bigger world that lives on another dimension on top of ours. I think that's really fun to play with and so we'll see.
So there you have it. Mortal Kombat is still in the cards, James Wan just doesn't feel the need to rush it. And since there aren't a bunch of fans out there clamoring to see New Line Cinema and Broken Road bring the franchise back as soon as possible, there's no pressure to get it done quickly.
James Wan is right when he says the characters of Mortal Kombat are rather interesting, but the original film adaptations didn't find themselves concerned with character development beyond the most elementary details. Hopefully Wan will take the time to build a roster of characters that are engaging. That may not seem important upon first inspection when you're adapting a video game that is purely about fighting. But the fights won't mean anything if you don't care about the characters.
Next year marks the 25th anniversary of the original Mortal Kombat movie, and it has not aged well at all, especially the visual effects. But that's not even the worst part. That honor goes to the abysmal writing, followed closely by the hammy performances. I know we're not looking for an Oscar nominee when it comes to a Mortal Kombat movie, but we can at least get a good action movie out of it. Here's hoping the script from Oren Uziel (Mortal Kombat: Legacy) and Dave Callaham (The Expendables) brings something fresh to the table.
Anyone out there looking forward to a new Mortal Kombat movie?