Aquaman Villain Revealed: The King Of Atlantis Will Battle His Archenemy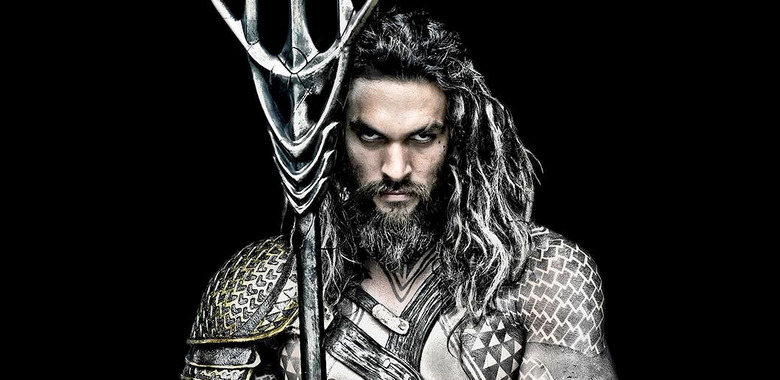 Between Suicide Squad currently in theaters, Wonder Woman in post production and Justice League still filming, we haven't heard much about James Wann's Aquaman. But today we finally learn who Jason Momoa's Arthur Curry will be battling in the DC comic adaptation.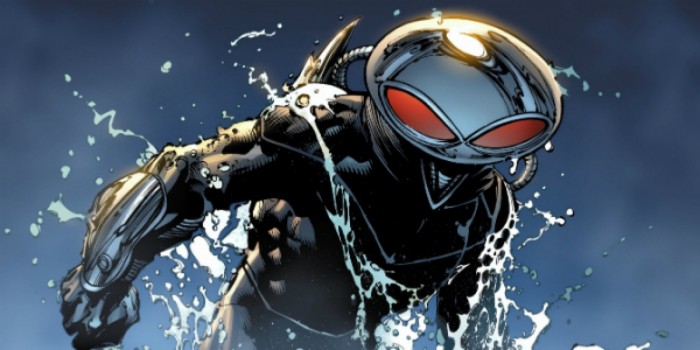 TheWrap has learned that the Aquaman villain at the center of James Wann's Summer 2018 tentpole will be none other than Black Manta.
Created by Bob Haney and Nick Cardy, Black Manta debuted in Aquaman #35, published in September 1967. In the most recent origin story of the Aquaman supervillain, Manta was an autistic orphan subjected to experimental treatments in Gotham City's Arkham Asylum which left him violent as a result. He killed the scientist who had administered the "treatments" and escaped from Arkham. When Aquaman kills his father in retaliation for a murder committed by the young Manta, this sends him on a mission of revenge.
The official DC Comics database includes the following information about the character:
A ruthless treasure hunter and mercenary, the man known as Black Manta spent his days scavenging the unexplored depths of the ocean, discovering long lost relics and powerful mythical items, all while taking on various jobs to fund his passion. Until one particular job changed his life. Hired to bring back a sample of Arthur Curry's blood, Black Manta encountered the young Aquaman and his father while the two were out at sea. In the ensuing struggle, Aquaman's father suffered a heart attack that ultimately led to his death. Seeking revenge, Aquaman hunted down Black Manta—and accidentally killed his father in retaliation. Thus began a circle of vengeance that forever bonded hero and villain. Fueled by hate and utilizing a powerful suit of armor that allows him to breathe underwater, survive the incredible pressures of the ocean depths and fire deadly energy blasts through his mask, Black Manta seeks to destroy Aquaman and everything he holds dear.
The character dons a costume consisting of a black wetsuit and a bug-eyed helmet that shoots rays from its eyes and employs "a high-tech submersible inspired by manta rays." Here is a video that someone put together on the origins of Black Manta:
In DC's "New 52" reboot, Black Manta is a man in a suit with no innate superpowers. We don't know which version of the character the movie will adapt from. It's also worth noting that the character spent some time in Belle Reve prison, during which time Amanda Waller tried to get him to join Suicide Squad. It was actually initially rumored that Common was playing Black Manta in the Suicide Squad film adaptation, but that turned out to be untrue. No actor has yet been officially cast in the role.
At San Diego Comic-Con International 2016, director James Wann said that Aquaman would give him "the opportunity to explore this universe and bring a bit of my horror element to the deep sea, the scary world, and of course the wondrous world of Atlantis."
Jason Momoa's Aquaman was first introduced in Batman V Superman: Dawn of Justice. He will appear next in Zack Snyder's Justice League, which hits theaters on November 17th, 2017. That film will also introduce fellow Atlanteans Mera (Amber Heard) and Vulko (Willem Dafoe). Gangster Squad screenwriter Will Beal is writing the screenplay for Aquaman based off a treatment by DC president Geoff Johns and filmmaker James Wan. Aquaman will come to theaters on July 27th, 2018.