Mondo Announces A Francesco Francavilla Comic Book Art Show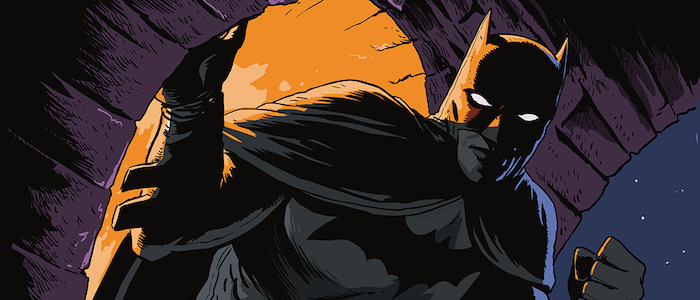 The distinctive work of artist Francesco Francavilla has become a common sight within the pages of the comic book world and on the walls of various pop culture galleries. Now, he's getting his own solo show courtesy of Mondo, who are dedicating their next gallery show to his comic book work, spotlighting his work for Marvel, DC, and Archie Comics. Four posters from the event, featuring the likes of Batman, Captain America, Groot, and Jose and the Pussycats, have been unveiled in advance.
I first took notice of Francavilla's work about five years ago, when I was blown away by Batman: The Black Mirror, which saw him collaborating with writer Scott Snyder and fellow artist Jock to tell one of the finest (and creepiest) Gotham City stories I've ever read. Since then, I've followed his career with great interest. In addition to seeing his work consistently pop up at various art shows, I've had the pleasure to see his work in everything from Afterlife With Archie (a shockingly good horror riff on those characters) and The Black Beetle, a pulp adventure series he also created and wrote. I'm very excited to see what else this show has to offer.
According the press release, "The Comic Art of Francesco Francavilla" will feature poster versions of his various comic book covers, offering fans and admirers a chance to own some of his striking work. Here's Mondo's Head of the Creative Production, Eric Garza:
We're huge admirers of both the stunning quality and unique breadth of work Francesco Francavilla has contributed to the world of comic books throughout his career. Walk down the aisle of any comic shop and you're sure to notice his artwork adorning several covers, whether it be titles from the big two, Marvel and DC, or Archie, or Dark Horse, or Dynamite, or even his creator-owned The Black Beetle. From his striking and bold colors to an affinity for all things pulp, noir and adventure, Francesco stands in a league of his own and we're proud to present The Comic Art of Francesco Francavilla.
And here is Francavilla himself:
I've been itching to put together a solo gallery show for some time now and I couldn't be happier to see it happening with my dear friends at the Mondo Gallery! I'm celebrating my 10-year anniversary in comics and this might just be the frosting on that cake! Thanks again, Mondo, for making this happen.
Each of the posters in the gallery below are screen prints measuring 18" x 24". If you can't make it out to the gallery itself, know that Mondo tends to put any leftover prints for sale online shortly after their shows conclude. If you can make it out to the Mondo Gallery in Austin, Texas, the show will open on August 26, 2016 at 7:00 P.M. and run through September 10, 2016.