VOTD: 'Star Wars Vs Star Trek' Trailer Imagines The Galactic Battle We'll Never See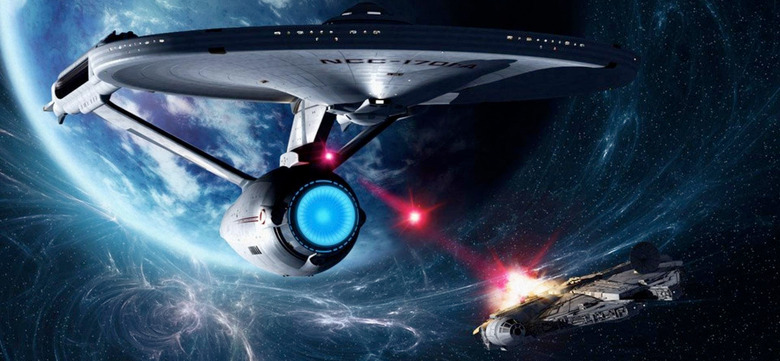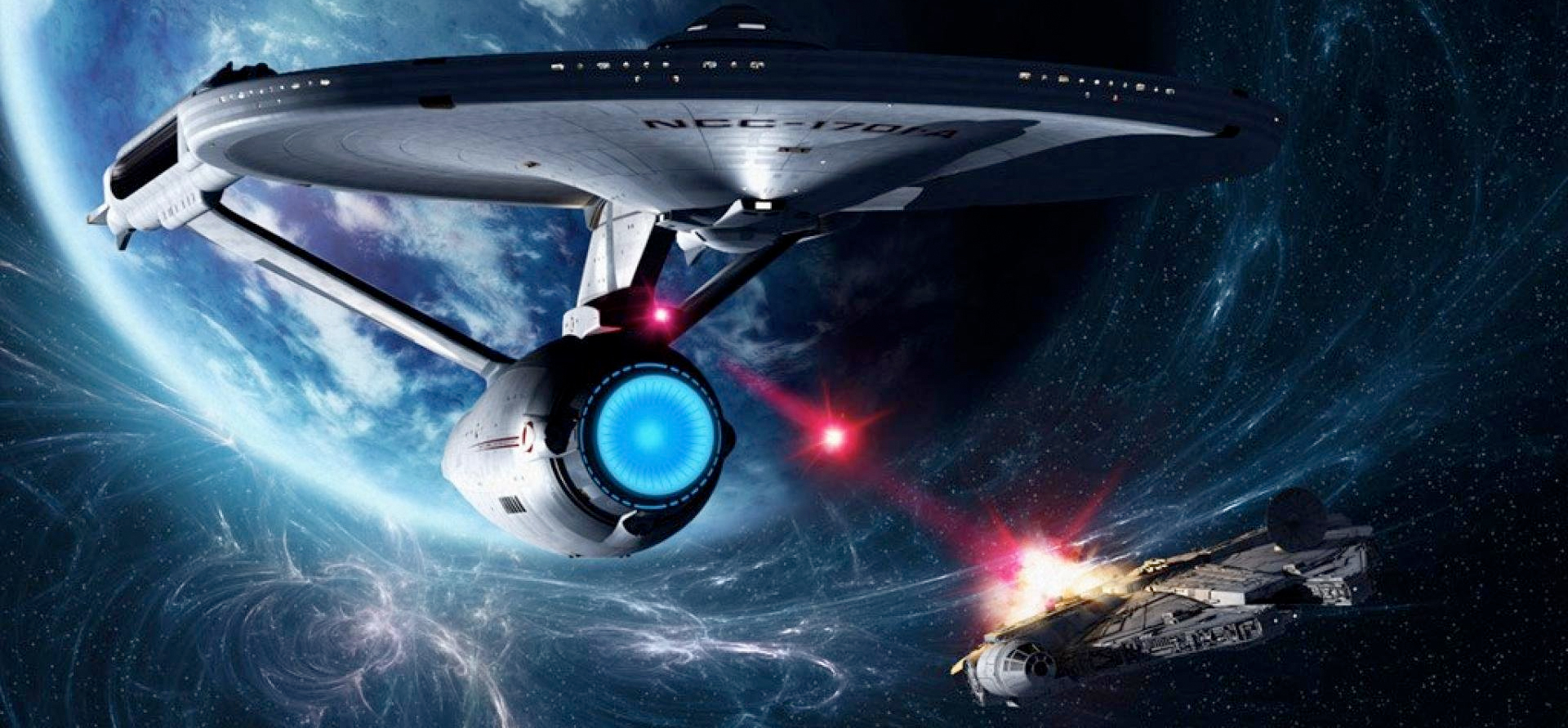 Even though having big screen battles is all the rage lately, from Batman vs Superman to Captain America vs Iron Man, this year has seen two of the biggest blockbuster battles. Plus, we still have Godzilla vs King Kong coming in a few years. However, even though there are plenty of franchise crossovers happening, it's pretty much a 110% guarantee that we'll never see Star Wars vs Star Trek in movie theaters. But we can imagine what it would be like thanks to this cleverly edited new fan trailer where the two popular sci-fi franchises collide in the most epic way possible.
Watch the Star Wars vs Star Trek trailer after the jump.
There's no real explanation as to how these franchises collide, but since they both operate in deep space, it stands to reason that they could intersect somewhere in the final frontier in a galaxy far, far away. After all, with time travel, there's no reason that Captain Kirk and the rest of the crew of the USS Enterprise couldn't end up being around along time ago when Star Wars took place.
As for the story, it appears Captain Kirk has taken the Luke Skywalker role as the biggest threat to Emperor Palpatine, Darth Vader and even Kylo Ren. Meanwhile, the Death Star is made responsible for the destruction of Vulcan and the Empire is responsible for killing Kirk's father, all thanks to some clever editing. But my favorite part is Kirk threatening the Emperor by saying, "Get out of the chair." That's a moment we can absolutely see happening, but only in our wildest dreams.