Tom Cruise And Doug Liman's 'Mena' Gets New Title, New Release Date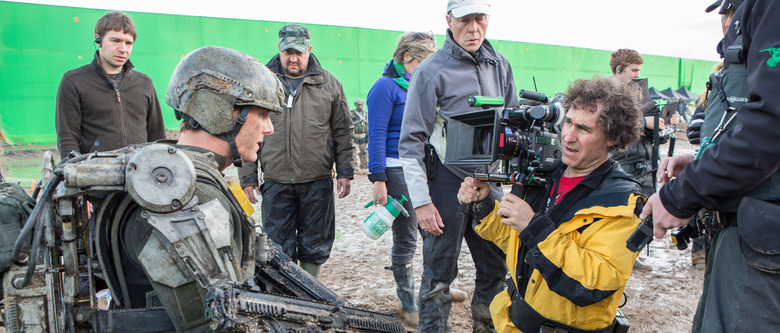 Doug Liman's Edge of Tomorrow was one of the most pleasant surprises of 2014, a genuinely thrilling sci-fi actioner that made the most of Tom Cruise's charisma and turned Emily Blunt into a bonafide action star. So when we heard Liman and Cruise were reuniting for Mena, we were all in. But it looks like it'll be a while before we find out how their new project actually turned out.
Universal has pushed back Mena by over eight months, from January 2017 to fall. And while they were at it, they slapped on a new title as well: Mena will now be titled American Made. 
Originally set for January 6, 2017, American Made will now open September 29, 2017. Also due out that weekend is Sony's Equalizer sequel, with Ninjago and Joseph Kosinski's Granite Mountain opening the week before. The new release date makes more sense, frankly. Early January tends to be the province of low-rent or low-profile pics that would struggle in more competitive seasons, or Oscar hopefuls undergoing nationwide expansion. Not so much high-profile Tom Cruise thrillers.
Gary Spinelli wrote the original screenplay for American Made, which landed on the 2014 Black List. The project caught Ron Howard's attention but eventually wound up with Cruise and Liman in early 2015. Cruise stars as Barry Seal, a fired TWA pilot who becomes a drug smuggler for the Medellín cartel and then turns into an informant for the DEA and the CIA.
Liman has described American Made as follows:
I love stories of improbable heroes working against the system, and Barry Seal took the government, and our country, for an unbelievable ride. Interpreting his story has the makings for an entertaining film that is equal parts satire, suspense and comedy—and always surprising.
Given all that, American Made seems like the perfect title — it suggests an all-American tale with a dark, sardonic twist, and it's definitely easier to understand than Mena. American Made also stars Domhnall Gleeson, Jesse Plemons, Lola Kirke, Sarah Wright, Benito Martinez, Jayma Mays, E. Roger Mitchell, Alejandro Edda, and Caleb Landry Jones.