'I Am Not A Serial Killer' Trailer: Is That Title A Spoiler Or A Lie?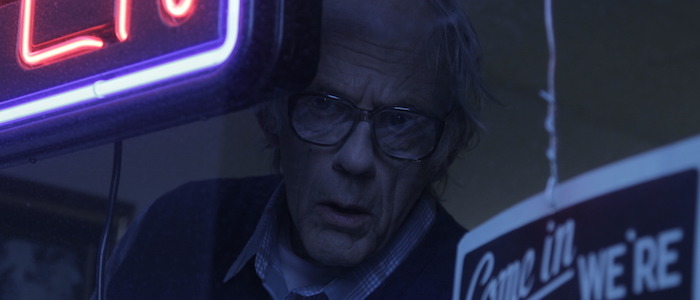 We premiered the new poster for I Am Not a Serial Killer a few days ago, so you have already read about how much I enjoyed this atmospheric and surprising little horror movie when I saw it at SXSW earlier this year. Now that the trailer is officially making the rounds, you can get a taste of what the actual film feels like. Although not too much of a taste – I've rarely seen a trailer so effectively dodge what the film it's selling is actually about and I mean that as high praise.
The trailer is really a rough outline of the film's first twenty minutes or so. Max Records (looking pretty grown up after starring in Spike Jonze's Where the Wild Things Are back in the day) plays John, a young social outcast who works with his mother in the family-owned funeral home and battles certain tendencies that seem to indicate that he's a serial killer in the making. Christopher Lloyd gives a wonderful performance as his elderly neighbor, one of the few people he can actually connect with. And then an actual killer starts terrorizing the town and John realizes that he may be the only one to solve this mystery and that's when things take a wild left turn. The trailer doesn't mention it, so I won't either.
I Am Not a Serial Killer has it fair share of gnarly moments, but it's a surprisingly humane and contemplative movie that has empathy for every character on screen (even the mysterious serial killer at the center of everything). Director Billy O'Brien also manages to capture a throwback aesthetic without making his film feel like a work of fetishistic nostalgia, which is easier said than done. This is just a film that works.
Here's the official synopsis:
Sixteen-year-old John Wayne Cleaver (Max Records, Where the Wild Things Are) is not a serial killer—but he has all the makings of one. Keeping his homicidal tendencies and morbid obsessions with death and murder in check is a constant struggle that only gets harder when a real serial killer begins terrorizing his sleepy Midwestern town. Now, in order to track down a psychopath and protect those around him, John must unleash his darkest inner demons. Based on the cult novel by Dan Wells, this twisted, genre-bending thriller co-stars Christopher Lloyd and Breaking Bad's Laura Fraser.
I Am Not a Serial Killer arrives in theaters and on VOD on August 26, 2016.