'Thor: Ragnarok' Set Photos: Thor Gets A Haircut, Mark Ruffalo May Be Done Shooting Already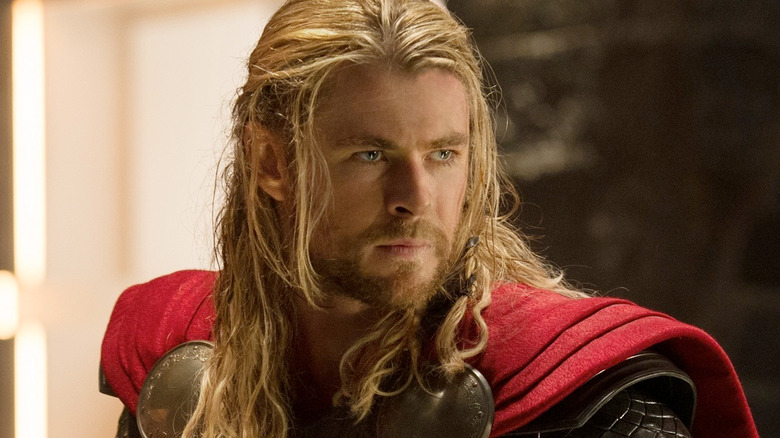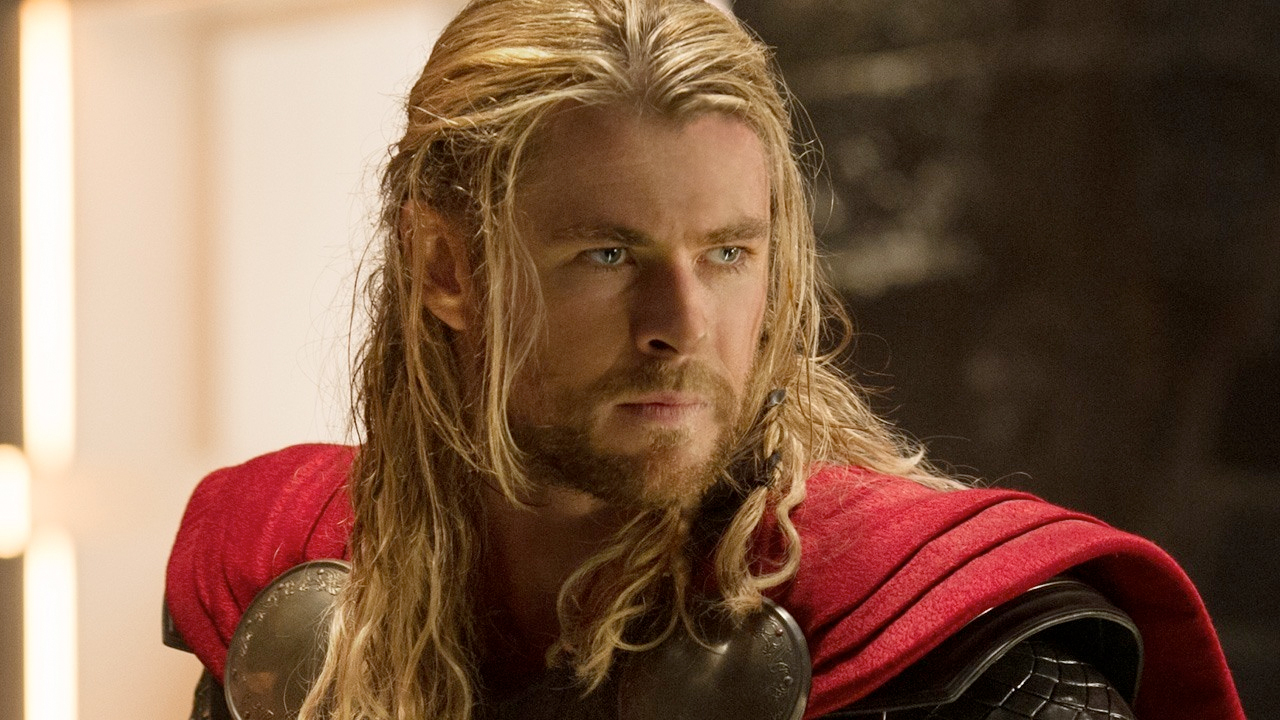 The entire Marvel Studios panel from Comic-Con was a real treat for fans who waited in line overnight to get a taste of what the future holds for their favorite comic book heroes. But one of the highlights was undoubtedly the panel for Thor: Ragnarok. Since there wasn't much footage to be glimpsed as the production had only been up and running for a week or two, director Taika Waititi put together a little mockumentary with Thor living in an average apartment with some random dude. It was hilarious, and you can get our whole recap of what was show in our coverage from the Marvel Comic-Con panel right here.
Thankfully, after that hilarious short, fans were treated to a bunch of behind the scenes footage, concept art and animatics teasing what's to come in the third installment of Thor's franchise. One of the more intriguing parts was a shot of Thor on a blue screen soundstage with warpaint on his face and an extremely short haircut. Now we get a look at Chris Hemsworth with his short new do in a couple Thor Ragnarok set photos posted to Instagram by co-star Mark Ruffalo. Check them out below.
First, there's this photo that appears to come from a make-up trailer or something like that:
#Thor3 On set behind the scenes. @chrishemsworth
Then there's this photo that Mark Ruffalo posted, giving us a better look at Thor's new haircut and beard:
Hemsworth in Full Thor3 Costume!!! A photo posted by Mark Ruffalo (@markruffalo) on Aug 2, 2016 at 8:46pm PDT
Thor is famous for having long blond hair, so this new haircut is a pretty big change for the superhero. Of course, there's a new comic book storyline called The Unworthy Thor that gives the hero a haircut, so maybe the movie is taking a cue from that storyline, at least in the character design department. It's not clear what motivates the haircut, and we don't know if Thor's signature armor will get an overhaul either, but since Ruffalo has conveniently hidden it behind a hanging shirt in that second photo, it's clear that Marvel doesn't want us to see what he's wearing just yet.
However, it appears this might be the last glimpse we get behind the scenes of Thor: Ragnarok from Mark Ruffalo. According to a recent Instagram post from co-star Tessa Thompson, today was Ruffalo's last day on set down in Australia:
Sensei Ruffles last day on #Thor3. Don't go. I was just learning how to make creepy face mask + a motion capture suit look cool. @markruffalo
As you can see, Ruffalo is sporting his motion-capture suit used for reference in post-production to replace him with a fully rendered Hulk in the movie. But it seems a little strange that Ruffalo would already bee done shooting Thor: Ragnarok when the movie has only been in production for a few weeks.
What we've previously heard from Ruffalo himself is that Thor: Ragnarok is an intergalactic buddy road movie between Hulk and the God of Thunder. That made us think Hulk had a big role in the movie, so how could he be done filming already? Maybe only a certain amount of Ruffalo's time was needed on the actual set and he'll have more motion-capture work to do later?
Another explanation that makes sense is that he's merely only done shooting in Australia with the rest of the crew. After all, that's where Asgard sets are being built, so maybe Hulk doesn't spend much time in Thor's home. The footage from Thor: Ragnarok featured an animatic with Hulk and Thor fighting in an arena, featuring the big guy in the gladiator armor that was unveiled at the Marvel Studios booth at Comic-Con, so maybe there will be another set and location that has Hemsworth and Ruffalo shooting more together. For now, we'll just have to be patient and wait for more details.
Thor: Ragnarok arrives on November 3, 2017.