VOTD: Steven Spielberg Tours His Office, Home & 'The Twilight Zone' In One Hour 1980s Documentary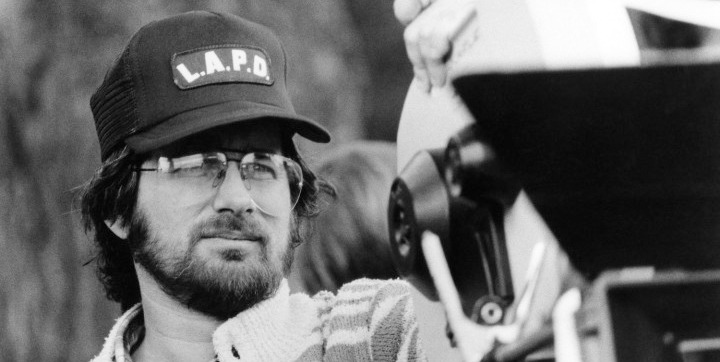 There was a time when it wasn't easy to watch videos taking us behind the scenes of our favorite movies. Today, cinephiles are spoiled with featurettes, documentaries and more that show how movies are made. But there was a time when you had to be at the right place at the right time to catch a glimpse of your favorite director hard at work, showing how movie magic brings their latest vision to life. Thanks to the magic of the internet, we get to see one of those videos online today.
Back in the 1980s, a Japanese TV crew was given unprecedented access to director Steven Spielberg, resulting in an hour-long documentary that shows the iconic filmmaker in the middle of his booming career. Tour Spielberg's office and home at a time when he had already directed Jaws, Close Encounters of the Third Kind, Raiders of the Lost Ark and E.T. The Extra Terrestrial, but hadn't yet moved on to Indiana Jones and the Temple of Doom. It's a fascinating and eye-opening documentary into the life and career of a filmmaking legend when he was just in his mid-30s.
Watch the Japanese Steven Spielberg documentary after the jump.
This was a Spielberg who still had decades in front of him, and plenty of classic films he had yet to direct. It's so charming to see Spielberg at this age saying that he sees himself making movies "for a few years" when we know what the future of his career holds. Plus, he has that adorable five month old puppy we see at the beginning.
There's some great stuff here, including a great use of a scene from Spielberg's early film Duel spliced between footage of the director playing a racing video game in his own private arcade. Plus, we get an intimate look at Spielberg working on Twilight Zone: The Movie, for which he directed one of the 20-minute segments. And keep an eye out for appearances by the likes of Kathleen Kennedy, John Williams, Robert Zemeckis and much more. This is definitely worth an hour of your time.
Thanks to Quint at Ain't It Cool News for bringing this to our attention.