Theme Park Bits: 'Star Wars Rebels' At Walt Disney World, A New Disney Water Ride, And A Slew Of Disneyland Updates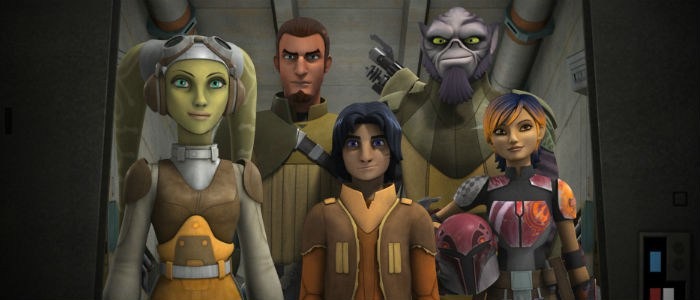 In this edition of Theme Park Bits:
Disney reveals a new interactive theme park game based on Star Wars Rebels.
A new water ride is coming to Walt Disney World's Typhoon Lagoon.
Disneyland's Rivers of America attractions will reopen next summer.
Live music is returning to Tomorrowland Terrace.
Disney California Adventure is retiring their World of Color – Celebrate! show.
The Paint the Night parade at Disneyland is coming to an end.
Disney has patented a very strange new piece of technology for park visitors.
Disney has spent the past few years looking into new ways to keep easily distracted youths engaged while on their family vacations and the result has been various interactive experiences that "gamify" the theme park process (I'm old enough to consider a theme park trip enough of a game already, thank you very much). Since Sorcerers of the Magic Kingdom has been a hit, it makes sense that Disney would introduce the Star Wars Rebels Interactive Adventure at their Hollywood Studios theme park, which allows visitors to "go undercover" and embark on a secret mission for the Rebel Alliance as they go about their business. While the bulk of the experience is powered by an app, users will get to utilize props and costumes and even win a medal upon completing all of their assigned tasks.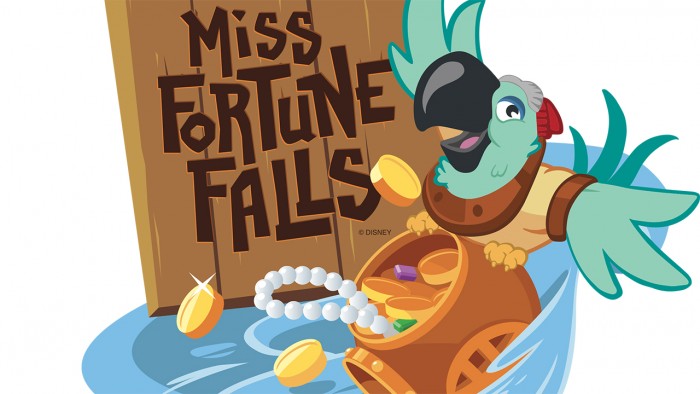 It can't be a coincidence that Walt Disney World has announced a slew of improvements and new attractions for their waterparks at the same time that Universal Orlando is charging toward the opening date of their ambitious Volcano Bay project. Disney has announced Miss Fortune Falls, a new water raft ride at their Typhoon Lagoon park that they describe thusly:
Miss Fortune Falls will be a family-style raft attraction that takes guests on a splashing journey through the fabled Captain Mary Oceaneer's past. Legend has it that Captain Oceanear, a treasure-hunting heroine, traveled across the sea collecting unique artifacts before she became stranded at Typhoon Lagoon many years ago by a rogue storm.
The way I look at it, competition between Disney and Universal on the waterpark front is ultimately going to be good for everyone, especially the guests who get to reap the benefits of both companies trying to one-up the other.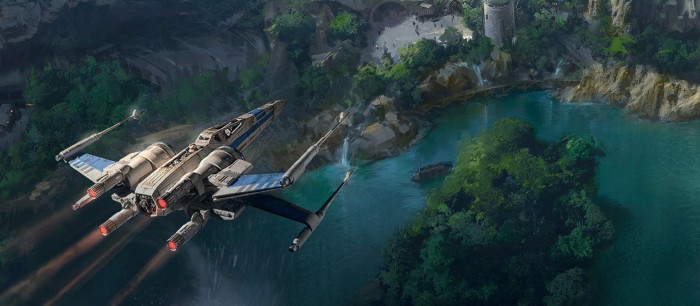 The construction of Star Wars Land at Disneyland has required some radical alterations to the park, specifically the re-routing of the Rivers of America and the Disneyland Railroad. And while the new area based on the most popular movie franchise of all time is still a few years away, it sounds like construction on these older areas will finish up in less than a year. The official Disney parks blog has announced that the railroad and all of the attractions associated with the Rivers of the America will reopen in the summer of 2017, including Fantasmic!, the Mark Twain Riverboat, Pirate's Lair on Tom Sawyer's Island, and the Davy Crockett Explorer Canoes. Interestingly, this post celebrates their return to the attraction line-up without even mentioning the reason for their closing in the first place. Star Wars Land is really under lock and key at the moment...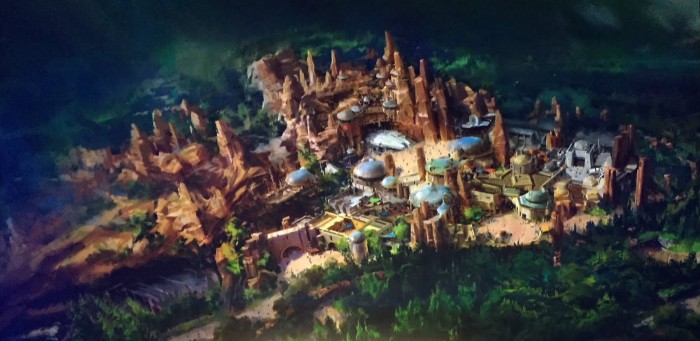 Speaking of things coming back to Disneyland, live music is returning to the Tomorrowland Terrace beginning on August 6, 2016. Different bands will perform from Friday through Sunday for a limited time, so you'll need to consult one of the park's entertainment schedules to learn who will be performing and when. Since a handful of attractions are shut down until 2017 for that Star Wars construction, this sounds like a smart plan to keep visitors in the park for a few more hours.
Disney has confirmed that Disney California Adventure will host the final showing of World of Color – Celebrate! on September 5, 2016. This show was created to celebrate Disneyland's 60th anniversary, premiered last May, and was always considered to be a limited engagement. The original World of Color show will return the day after Celebrate! ends its run, although it's not clear if it will be updated in any way.
While we're talking about news of major nighttime shows closing down that arrived on Twitter, it has been revealed that Disneyland's Paint the Night parade will also close on September 5, 2016. Right now, there has been no news of what will replace Paint the Night, but evening parades have become standard practice at Disney parks – something will come along to take its place. In the meantime, there are rumors that Paint the Night is heading across the country to be featured at Walt Disney World.
The $1 billion being invested into Disneyland over the next few years isn't just about Star Wars Land – the entire infrastructure of the resort is being adjusted, complete with a new hotel. Now, there's the Eastern Gateway Project, which will add "a new seven-level, 6,800 space parking structure on the site of the Pumbaa parking lot and a transportation hub on the east side of Harbor Boulevard." The Carousel Inn & Suites will close on October 17, 2017 to make room for construction. The project won't be completed until late 2018, but it could go a long way to helping with the resort's traffic and parking issues (even though it'll be a bit of a hike to get to the parks).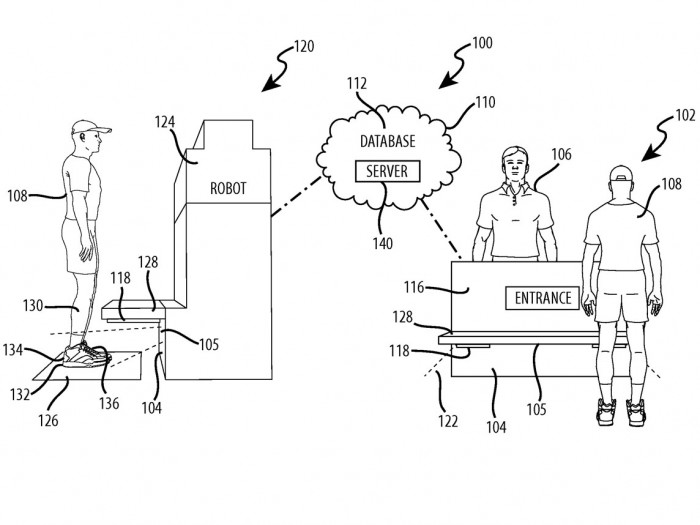 Walt Disney World has found success with the MyMagic+, a system where visitors wear "magic bands" that include their personal information and make navigating the parks a total breeze...even if it is, admittedly, a little creepy. Now, Disney has patented a new system that sounds even nuttier. How about a machine that scans your feet? Bear with us here:
As described by the patent paperwork, guests would place their feet on an "acquisition station" equipped with a sensor. This sensor would scan a foot, measure it, take a photograph and store the information in a database. The foot description would be used for a park operator to provide a personalized guest experience.
From there, this info will allow for some very specific interactions:
A cast member – Disney's vernacular for employees – would be able to approach a guest by name, provide specific information for a meet-and-greet with a favorite Disney character or ask whether they got wet on Splash Mountain. Knowing the attractions the guests went on, the system could automatically send a photo or video of that guest's experience directly to the visitor's email address.
Right now, it's not clear if Disney plans to actually put this in the parks or if they just wanted to establish ownership over the technology. In either case, it sounds like an ambitious (and yes, totally weird) offshoot from the Magic Band tech.