Joe Carnahan Is The Latest Writer To Brave The 'Uncharted' Movie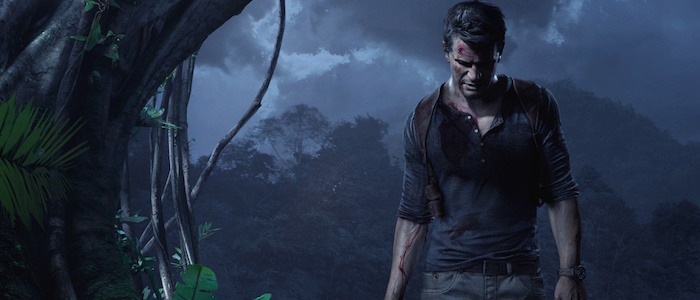 Many brave souls have set out to make a film adaptation of the popular video game series Uncharted, and each of them has fallen by the wayside. To put it in terms that those who have played the games will understand, a number of writers and directors have tried to pillage this particular ancient city, only to be repelled by a bunch of irritating blue guys. Uncharted is already cinematic and character-driven in game form (it's essentially a modern Indiana Jones riff!), but it's been taking filmmakers out of the picture left and right.
The latest creative to bravely volunteer for Uncharted duty is Joe Carnahan, who has been brought on to write (but not direct) the project. Does anyone want to make a wager about if he'll come out of the jungle alive?
This news comes our way via Variety, where Carnahan explained what attracted him the film:
Archaeology today is in itself an antiquity, but that world has always fascinated me. Especially when you go to a museum today and wonder how a piece got there to begin with. Plus, the property itself is so popular that it was hard to turn down an opportunity to work on it.
Carnahan later tweeted:
The Uncharted series follows Nathan Drake, an explorer, and thief whose globetrotting adventures have been the subject of four hugely successful video games. The latest game, Uncharted 4: A Thief's End, which was released a few months ago, is currently the biggest selling PlayStation 4 game of 2016. People love these games, and they love Nathan himself, a wisecracking everyman with a checkered past and a likable cast of recurring allies.
Carnahan is an interesting choice to take on Uncharted and if you put his filmography into a blender, you'd final something tonally similar to the games themselves. With The Grey, he captured the sense of awe and terror that accompanies a journey into the unknown. With The A-Team, Carnahan showcased a knack for staging preposterous action powered by charismatic heroes. The only reason he can't commit to directing Uncharted at this point is that he's planning to shoot Bad Boys 3 with Will Smith and Martin Lawrence next year, and that movie looks like it's going to get made.
He may be a strong choice for the material, but I'll believe that an Uncharted movie is getting made when I purchase a ticket and sit in a theater. Sony delayed the film last year after director Seth Gordon left the project. That was after Academy Award-winning screenwriter Mark Boal took a shot at the script, which was after Marianne and Cormac Wibberley took a stab at it. And all of this followed Neil Burger signing on to direct and dropping out, which only came about because David O. Russell exited the film. So good luck, Mr. Carnahan. May the corpses scattered around the temple teach you where all of the traps are located.