'Mary Poppins Returns' Casts Meryl Streep Which Is Just Plain Supercalifragilisticexpialidocious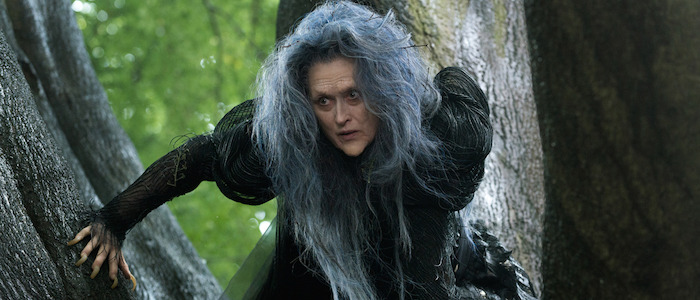 There are few hard and fast rules in the world of filmmaking, many of them technical. However, there is one that is more important than just about any other: any movie that features the presence of Meryl Streep has an instant leg up on every other movie in existence. The three-time Oscar winner has made bad movies watchable and has consistently turned in one magnificent performance after another in more than her fair share of great movies. Even when she's goofing off and having a lark on screen, she's still making the whole "being one of the greatest actors of all time" thing look effortless.
The latest movie to become instantly more interesting by adding Streep to the cast is Mary Poppins Returns, which has cast her as Topsy, the cousin of Emily Blunt's Mary Poppins.
If you're like me and the bulk of you Mary Poppins knowledge begins and ends with the wonderful 1964 Disney movie, you're probably not familiar with Topsy. The character is taken from the original novels by author P.L. Travers and yes, Variety confirms that the role will involve Streep singing. As we saw in Mamma Mia! and Into the Woods, Streep isn't the greatest vocalist you'll ever hear, but she's such a great performer that she can fake it.
This casting makes Mary Poppins Returns a big reunion picture for several parties. Director Rob Marshall previously directed Streep and Blunt in 2014's Into the Woods, which saw the former playing an evil witch and the latter playing a put-upon baker's wife. It marks the third time Streep and Blunt have shared the screen as they also co-starred in 2006's The Devil Wears Prada, which saw the former playing an evil witch and the latter playing a put-upon personal assistant.
Blunt and Streep will be backed up by Hamilton star and creator Lin-Manuel Miranda, who will play a lamplighter (and friend of Mary's) named Jack. David Magee penned the screenplay with Marc Shaiman and Scott Wittman contributing new songs to the soundtrack.
As the title implies, Mary Poppins Returns is a sequel to the original film, with Blunt filling in for the great Julie Andrews. Set in Depression-era London, the story finds that magical nanny returning to assist Jane and Michael Banks, the kids from the first movie, who are now grown and dealing a tragedy of some kind. Singing and dancing and delightful scenes of magic will presumably (and hopefully) ensue.
Mary Poppins Returns is still a speck floating on the horizon – it isn't due out until December 25, 2018.