'Beavis And Butt-Head', 'Daria' & Music Programming Are Coming Back On The New MTV Classic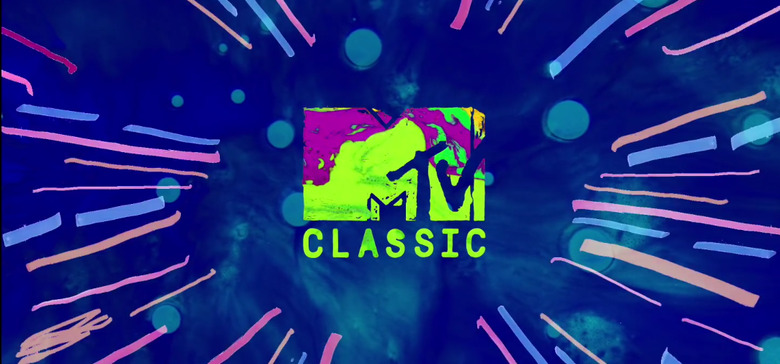 Right now Nickelodeon is enjoying a dip back into the nostalgia of the '90s with the programming block known as The Splat and the developing of projects such as the NickToons movie and a TV movie based on Legends of the Hidden Temple. Now it looks like MTV has been bitten by the nostalgia bug as the network is preparing to debut MTV Classic.
In what is a full-on revamp of VH1 Classic, the new channel will put a focus on the 1990s original programming that helped make the network a success in that decade and into the 2000s. This includes Beavis and Butt-Head, Daria, Cribs, Punk'd and much more, but there's plenty of other awesome retrospective programming coming to this new channel as well. Find out about all the shows you'll be able to see on MTV Classic and other nostalgic programming in the works after the jump.
The Hollywood Reporter reveals MTV Classic will launch next week on August 1st:
The shows confirmed to be part of the MTV Classic line-up include but may not be limited to Beavis and Butt-Head, Daria, Clone High, Wonder Showzen, Pimp My Ride, Cribs, Run's House, Aeon Flux, Punk'd and of course, Jackass.
MTV Classic is arriving in time for the original network's 35th anniversary, and they'll be launching with an appropriate tribute to their roots. At 6am on the morning of August 1st, MTV Classic will air MTV Hour One, the very first hour of programming that originall aired on MTV back in 1981. If you miss it or forget to set your DVR, you'll be able to catch it again at 12pm or on Facebook Live. After that, MTV Classic gets even more retrospective.
Following the re-airing of MTV Hour One, there will be a special called The TRL Decade, a retrospective looking back at the live music video request program Total Request Live that was hosted by Carson Daly and became a staple of nearly every high school kid's after school routine. Then there will be a marathon of episodes of MTV Unplugged, some of which haven't been seen on MTV or any of its companion channels in years. Episodes airing include Bob Dylan, Alice in Chains, Oasis, Neil Young and many more.
For anyone looking for more of the reality shows that MTV became known for, the weekends will bring marathons of The Real World, Laguna Beach, Road Rules and other hit programs. Presumably that would also include Real World/Road Rules Challenge, but that crossover competition show wasn't mentioned in the announcement.
Thnakfully, other music-based programming will be part of MTV Classic with Fridays bringing more episodes of MTV Unplugged as well as reruns of Storytellers, other live music performances and more. And while there's certainly a focus on '90s programming, MTV Classic will play various movies, concerts and music videos from all of the decades they've been part of since launching in 1981.
This sounds like the kind of channel that I've wanted MTV to go back to being for awhile now. It should come as no surprise that this move arrives after Nickelodeon found lots of success with their trips down memory lane since both of the networks are owned by Viacom. I wouldn't be surprised to see Comedy Central start making more of a nostalgic dip into their old programming line-ups sometime soon either.
Anyone out there excited to watch some MTV Classic?