'Game Of Thrones' Season 6 VFX Breakdown: How That Explosive Finale Was Created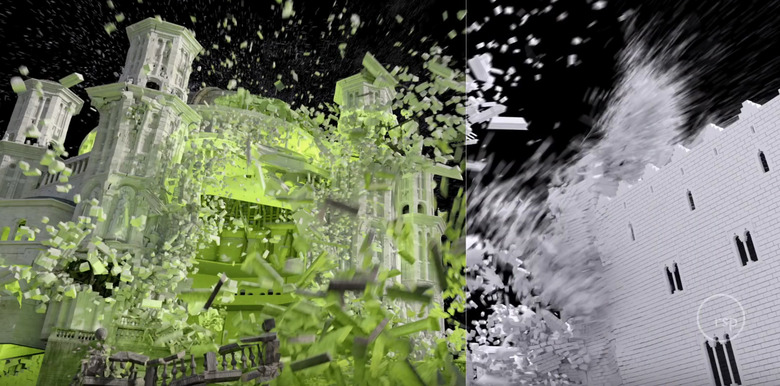 The sixth season of Game of Thrones concluded not too long ago, and it certainly went out with a bang, literally and figuratively. We won't get too specific as far as what happens in the finale until after the jump, but for those who have already seen it, you know which sequence required extensive visual effects. Now you can see the work that one visual effects studio did on the climactic sequence in a Game of Thrones season 6 visual effects breakdown, but make sure you don't watch it if you're worried about spoilers.
Here's the Game of Thrones visual effects breakdown from Rising Sun Pictures:
The destruction of the Great Sept of Baelor in King's Landing was perhaps the most shocking moment in the season finale of Game of Thrones. Green flames engulfed the ornate building and everyone inside was undoubtedly roasted, toasted and burnt to a crisp. In order to achieve this, Rising Sun Pictures created photo-realistic CG set extensions and architectural enhancements that were blended with location footage to create the luxurious, walled city overlooking the sea. And then the blew it up.
Game of Thrones has continued to raise the bar for what is visually possible on television. It helps that they have the ratings to support the millions of dollars spent on a season of this show, but rarely have we seen such impressive visual effects on television as we have on Game of Thrones. Even more impressive is how often visual effects like this are seen but never noticed.
The question is, what will the seventh season of Game of Thrones brings to the table to top this sequence? We'll have to wait a little longer to find out since it won't premiere until the summer of 2017. Make sure you check out the blooper reel from the sixth season and the production tease for the seventh season in our recap of the Comic-Con panel right here.