'Transformers: The Last Knight' Adds Onslaught To The Decepticon Line-Up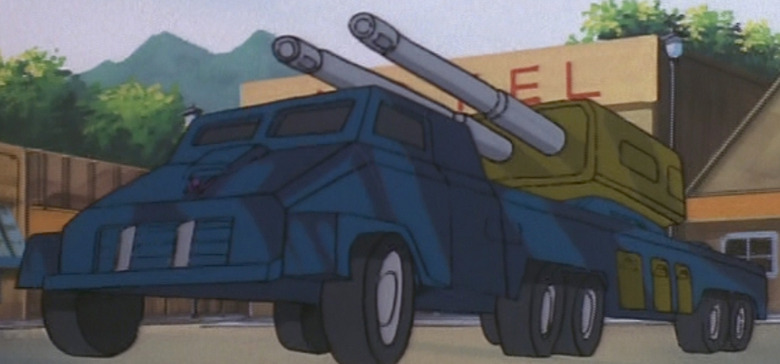 Production on Transformers: The Last Knight is underway right now, and we've seen plenty of firewroks from the set as Michael Bay shoots his action sequel around the country. But the franchise director took a break from blowing stuff up to reveal yet another one of the Transformers we'll see, and it's one that calls back to the days of the Transformers animated series from the 1980s.
Michael Bay revealed the Decepticon known as Onslaught will be part of the villain line-up this time, and while his vehicle form doesn't look exactly like it did when he first appeared in the original series, he's still a pretty intimidating truck. Check out the new new Transformers The Last Knight Onslaught vehicle after the jump.
Here's the image Michael Bay posted to social media showing off Onslaught: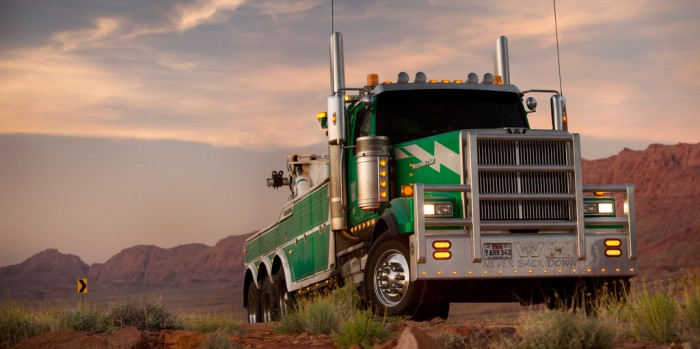 Onslaught isn't just a Decepticon who uses brute force to fight the Autobots. Instead, he's known as an intelligent and strategic military leader who uses careful tactics to defeat his enemies. Known to use the motto, "The mind is the greatest weapon," Onslaught would have very carefully laid out plans crafted in order to take on the Autobots, though his anger and rage would also cause him to be a force to be reckoned with in battle as well.
In addition, Onslaught is the leader of a group of Decepticons known as Combaticons, a series of military vehicles who can combine to form a larger robot called Bruticus. It remains to be seen if we'll see that happen in the movie, but since we've seen Dinobots enter the fray, anything is possible.
This reveal follows the new vehicle form for the Autobot Drift, the police car Decepticon known as Barricade, a new yellow Camaro form for Bumblebee and an all-new character named Squeeks, a cute little Vespa scooter. Unfortunately we've yet to see a new look for Optimus Prime, but we've already gotten a tease of the new look Megatron will have, so our hero Transformer is bound to get a makeover as well.
Outside of the vehicles, the human cast of the Transformers sequel has Mark Wahlberg returning as Cade Yeager with Josh Duhamel back again as Lieutenant Colonel Lennox along with Tyrese Gibson as his right hand man. New cast members include Isabela Moner, Jerrod Carmichael and Sir Anthony Hopkins.
This is supposed to be Michael Bay's last time directing a Transformers movie (again) with a script from Iron Man scribes Art Marcum & Matt Holloway and Ken Nolan (Black Hawk Down). Transformers: The Last Knight arrives on June 23, 2017.