'Black Panther' Plot Details Tease The Presence Of Two Villains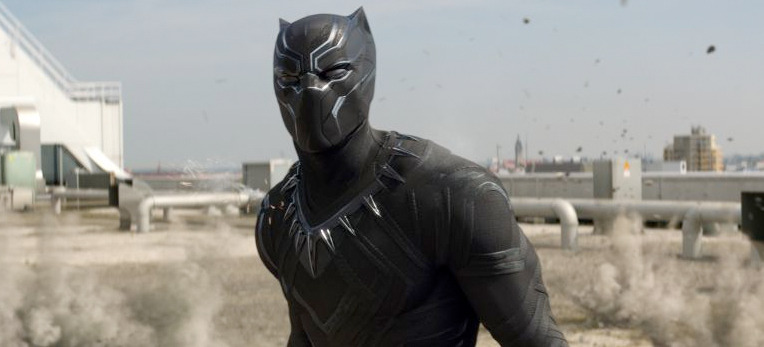 Black Panther will start production in January. However, all we know for sure is that Creed director Ryan Coogler will be at the helm with Chadwick Boseman as the title superhero, Danai Gurira (The Walking Dead) as the head of the Dora Milaje (a security force that protects the King of Wakanda), Lupita Nyong'o as Nakia (one of the members of the Dora Milaje), and Michael B. Jordan as villain Erik Killmonger. But that changes today as one of those co-stars revealed some plot details.
While participating in some quick interviews at Comic-Con this past weekend, Lupita Nyong'o let slip some basic Black Panther plot details, including a revelation that the film has two villains. Get the details after the jump.
Speaking with Marvel.com at Comic-Con (via Collider), here's what Lupita Nyong'o had to say about the story:
The story of this Black Panther — what I am allowed to say — is that Black Panther's leadership has been threatened by two foes who come together, and so Black Panther gets the help of the C.I.A. and the Dora Milaje to try and defeat the enemy.
Interestingly enough, a post from Birth.Death.Movies a few days ago proposed a theory that Nyong'o's character may actually end up being a villain. In the article, they dig into a storyline in the comics that could easily be brought to the big screen:
Nakia in the comics isn't just a member of the Dora Milaje. She is a member of the Dora Milaje who is in love with T'Challa but cannot marry him, and she ends up kicked out of the security force after she tries to kill Panther's girlfriend. She ends up crossing paths with none other than Killmonger, who saves her life and renames her "Malice." Under that identity she becomes a villain who uses a toxic herb that makes men obsessed with and obedient to her.
There are definitely some pieces of that story that could easily make it into the Black Panther movie, especially when you take into account Nyong'o's comments about two foes coming together. Alternatively, the second villain could be classic Black Panther baddie Ulysses Klaue (Andy Serkis), who was introduced in Avengers: Age of Ultron. Surely we'll get more details once production on Black Panther begins.
In addition, director Ryan Coogler mentioned to Vulture that the recent Black Panther comics from writer Ta-Nehisi Coates and artist Brian Stelfreeze have been influencing the movie quite a bit:
He's my favorite writer right now in the world. Since being turned on to his work, I'm reading everything that he does. His nonfiction work, especially. But what he's doing with 'Panther' is just incredible. You can really see his background as a poet in some of the dialogue. And what Brian Stelfreeze is doing with the visuals in that book. And some of the questions that it's asking. It's just inspiring for [co-screenwriter] Joe Robert Cole and myself.
So if you're looking for some hints as to the direction Black Panther might take, reading those recent comics might not be a bad idea. In the meantime, stay tuned to find out what else we learn about Black Panther as time goes on.