VOTD: Matt Damon Recaps The Entire Bourne Film Franchise In Just 90 Seconds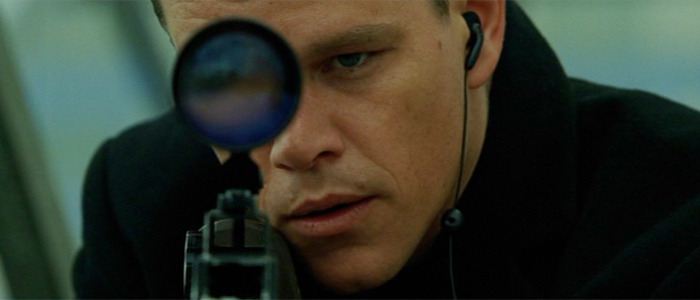 There's just a few days left until Jason Bourne hits theaters. That means you're running out of time to catch up on the film franchise that began all the way back in 2002 with The Bourne Identity and appeared to conclude with The Bourne Ultimatum in 2007. So if for some reason you're desperate to see this movie on opening weekend, you don't have time to sit through three movies that run about two hours each, then we have good news.
Matt Damon has made it possible for you to recap the entire Bourne film franchise in just 90 seconds. Unlike the recent recap video we posted which accomplishes the same in about three minutes, this recap doesn't bother to include the spin-off The Bourne Legacy with Jeremy Renner. Honestly, you'd be better off doing the same thing.
Watch the Bourne movies recap by Matt Damon after the jump.
This is certainly a bare bones recap of all the Bourne movies starring Matt Damon up to this point, but it just might be enough for you to follow the latest sequel. However, the information goes by so fast in this 90 second video that you just might have to watch it two or three times to make sure you understand everything. So in the end, you might as well just watch the slower paced, more informative recap that we were talking about before.
However, we can't stress enough how much better it would be if you took the time to watch The Bourne Identity, The Bourne Supremacy and The Bourne Ultimatum in their entirety. They're all great movies, and you won't be wasting our time by watching them.