Lin-Manuel Miranda To Tell The Story Of Alexander Hamilton On 'Drunk History'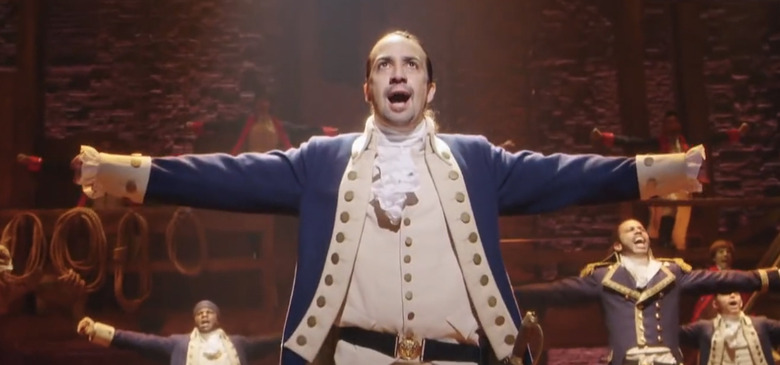 Hamilton has been all the rage from the Broadway stages of New York City. The historical musical from Lin-Manuel Miranda is the hottest ticket in town, and even people who haven't had a chance to see the show are in love with its unique soundtrack. Now the man who created the musical will retell the story of Alexander Hamilton again, but this time, he's going to get hammered.Drunk History has recruited Lin-Manuel Miranda as one of the guests for the fourth season of the show that features comedians telling the stories of certain events in history, but after they've had too many alcoholic beverages. As you've probably surmised, Miranda will be telling the story of the rivalry between Alexander Hamilton and Aaron Burr. But he's not the only awesome guest star that Drunk History season four will have for inebriated entertainment. Hit the jump for more.
Along with the news of Lin-Manuel Miranda on Drunk History this fall, THR reports the Comic-Con panel brought plenty more guest star announcements from the show's creator Derek Waters. This year the roster will include Green Day frontman Billie Joe Armstrong, Steve Berg, Rachel Bilson, Michael Cera, Josh Charles, Kat Dennings, Ben Folds, Dave Grohl, Tony Hale, Ed Helms, Thomas Middleditch, Elizabeth Olsen, Aubrey Plaza, Ronda Rousey, Liev Schreiber, Alia Shawkat, Duncan Trussell and more.
That's a hell of a line-up. In addition, some specifics on certain installments have been revealed with Paget Brewster telling the story of friendship that blossomed between Eleanor Roosevelt (played by Busy Phillips) and Soviet soldier Lyudmila Pavlichenko (Mae Whitman) during their fight for women's rights. In addition, Allan McLeod (You're the Worst) will recall the heated debate as to whether British actor William Macready (Jack McBrayer) or American actor Edwin Forrest (David Koechner) was the better talent.
The caliber of talent on this show never ceases to amaze me, which just goes to show you how much fun people have on the show when they decide to make it. For some, this is probably the only way they absorb a history lesson, and with Lin-Manuel Miranda making an appearance this season, perhaps some more viewers will start tuning in to see the drunken historical shenanigans that unfold. The fourth season of Drunk History is coming with another 10 episodes beginning on September 27 at 10:30pm ET/PT this fall.