Margot Robbie To Star In And Produce Sci-Fi Psychological Thriller 'Bad Monkeys'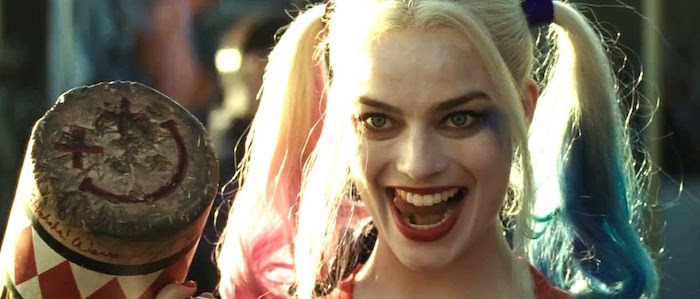 2016 is looking to be a banner year for Margot Robbie, who is currently in the process of transitioning from "rising star" to "bonafide movie star." With roles in Suicide Squad, The Legend of Tarzan, and Whiskey Tango Foxtrot (not to mention her breakout roles in The Wolf of Wall Street, Focus, and Z For Zachariah), Robbie has shown the kind of range and charisma that you'd want in an actor headlining several films a year. And from the sound of things, she'll soon be getting to call some of the shots herself. In addition to starring in the film adaption of Matt Ruff's Bad Monkeys, she will serve as a producer as well.
According to The Hollywood Reporter, Universal has optioned the rights to Ruff's 2008 novel and intends to build the project around Robbie. She will produce the film alongside Scott Stuber and Dylan Clark, which suggests the kind of creative control usually given to A-list talent. So make of that what you will. This is just another step in Robbie's recent rise up the Hollywood food chain, especially since she's already set to act as a producer on the in-development spin-off movie for her Suicide Squad character, the adorably psychotic Harley Quinn.
But let's get back to Bad Monkeys, which sounds like an intriguing psychological thriller with a few science fiction elements. Robbie will play Jane Charlotte, a woman who is arrested for murder but claims she is only acting on behalf of a secret group called Department for the Final Disposition of Irredeemable Persons, who are dedicated to cleaning the world of evil. Naturally, this outrageous claim lands her in a psychiatric ward, where the attending doctors attempt to get to the bottom of her story and discover if she's delusional, crazy, telling the truth or all of the above.
I haven't read the book, but it sounds like it could be a killer role, requiring a performer who can be convincingly insane while also offering just enough evidence that everything she's saying is completely true. Honestly, it sounds kind of a like a reverse 12 Monkeys, which offered Bruce Willis one of his finest characters.
It's still early days for Bad Monkeys and no writers or filmmakers are currently attached to the project. But with Suicide Squad opening in a few weeks (and tracking looking really good), you can expect to start hearing more in the near future. Pretty soon, everyone is going to want to be in the Margot Robbie business. And can you blame them?