TV Bits: 'American Gods' Teases Emily Browning's Laura Moon, A New 'The Strain' Season 3 Featurette, And The Final Season Of 'Black Sails'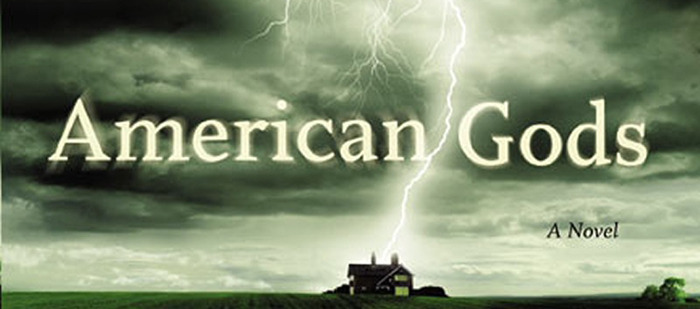 In this edition of TV Bits:
Here's our first look at Emily Browning in American Gods.
Neil Gaiman and Michael Reaves' Interworld is heading to TV.
Black Sails will conclude with its fourth season.
Salem season 3 reveals a new trailer.
Take your first extended look at The Strain season 3.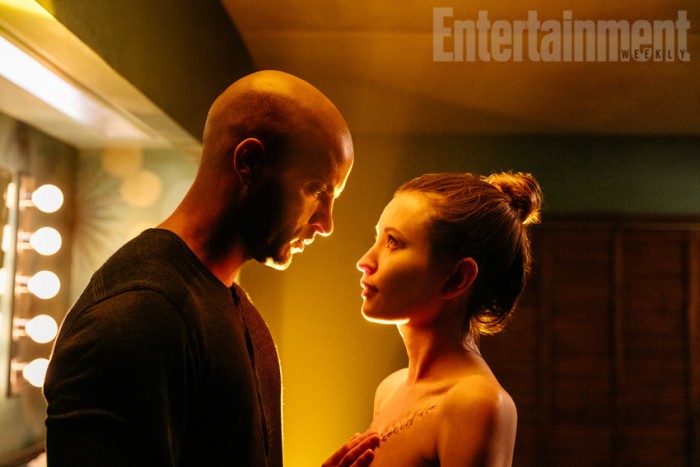 In adapting author Neil Gaiman's American Gods for television, executive producers Bryan Fuller and Michael Green were always going to tweak certain storylines and characters to justify on an ongoing series. One of the characters whose role seems to have been increased is Laura Moon, the deceased wife of lead character Shadow Moon (The 100's Ricky Whittle). Except that she doesn't remain deceased. She's played by Emily Browning, who has been revealed in-character via EW and the photo above (note the odd scar on her chest). Green explained how they tried to create a fresh spin on a character who has died and been resurrected:
What really came out of Emily inhabiting Laura is that this is a character for who being dead is not the worst thing that's ever happened to her. Not because her life was horrible prior, but just in that there's a level of interest in this new existence for her. Part of the fun of cracking this open with Emily are those conversations we've had about where she's going, what she wants to achieve, and how she [acts] as a character who, in some way, has to experience some wish fulfillment with coming back to life in a non-traditional way.
American Gods is set to premiere in 2017 and it will be the third show Fuller has worked on to feature a dead or formerly dead main character.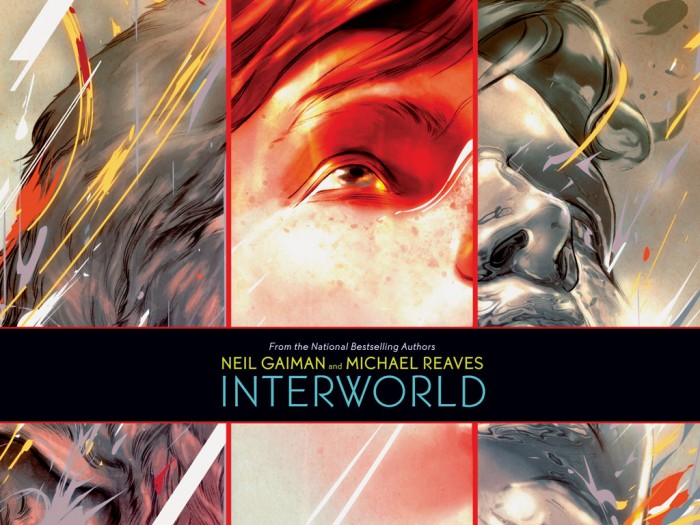 Speaking of television shows based on the work of Neil Gaiman, Hamilton producer Jeffrey Seller and producing partner Flody Suarez are developing a television adaptation of Interworld, the young adult novel written by Gaiman and Michael Reaves. Here's how The Wrap describes the plot:
The story follows teenage dimension-walker Joey Harker and his quest to battle and save all people — in all possible dimensions. Everyone in the Interworld is a version of Joey, some only a little different, while others are different genders, different ages and even different species. What makes them all special is that they have the ability to "walk," or travel from dimension to dimension.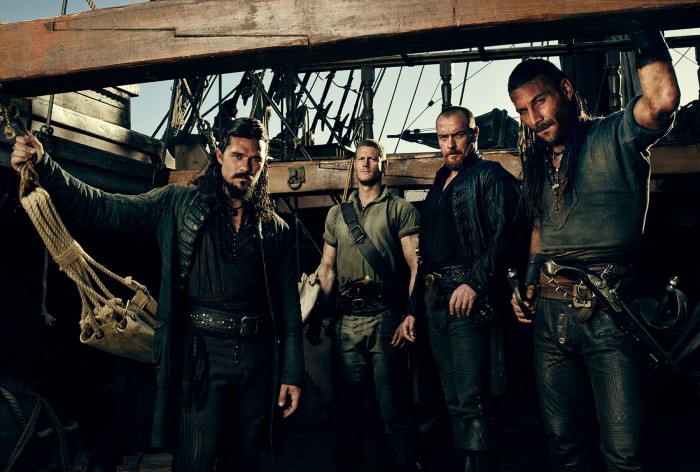 Fans of Starz's Black Sails always knew that the pirate drama had an expiration date. When you're playing around with classic literary characters and coming ever closer to the events of Robert Louis Stevenson's Treasure Island, you can only go so far. The network has announced that the show's upcoming fourth season will be its last, making it the longest running series in the network's history (although the recently renewed Power will eventually top it). Here's executive producer Jonathan E. Steinberg on the decision to end the show:
It's a rare privilege in television to be given the kind of creative freedom we've enjoyed on this show over the last four years. While it was a difficult decision for us to make this season our last, we simply couldn't imagine anything beyond it that would make for a better ending to the story nor a more natural handoff to Treasure Island. We'd like to thank Chris, Carmi and everyone at Starz for all their faith and support, and to our astounding cast and crew for joining us on this ride.
Like with the recent cancelation of Showtime's Penny Dreadful, loyal viewers have to look on the bright side of the show ending. This doesn't sound like the result of declining ratings or the show circling the creative drain, but a conscious decision to end the show while it's still on top. There's always something admirable about that
I have yet to watch an episode of WGN's Salem, but I will give the trailer for the show's upcoming third season this much credit: it looks like the kind of nutty that may very well be up my alley. This footage is full of gruesome creatures, even more gruesome violence, and blasphemous visions of a biblical apocalypse come to pass in colonial America. Is it good? I have no idea. Does it have my attention? Kind of! If you're a fan, let me know if this is something I should be watching. The third season is set to premiere this Halloween.
With the third season of The Strain set to premiere on August 28, FX has released a new featurette offering our first extended look at the new episodes. The promise of the first two seasons has come to pass: New York City is a vampire-infested hellscape and the citizenry is on its own. Here's the official synopsis:
As season three begins, New York City is a battleground. Written off by the federal government, the people of New York City must fight for survival on their own. The question is who will win? Humans or strigoi? Our heroes win victories, but are not winning the war. Beset by personal conflicts – betrayal, disappointment, paranoia – our group is splintering... Meanwhile, the Master is close to executing an irreversible transformation of the world. Is there still hope to save the city and humanity?
The Strain was originally announced as a three-season series and this certainly looks like a grand finale. Expect more details to emerge out of Comic-Con over the next few days.