VOTD: Recap The Whole Bourne Movie Franchise In Under Three Minutes Before 'Jason Bourne'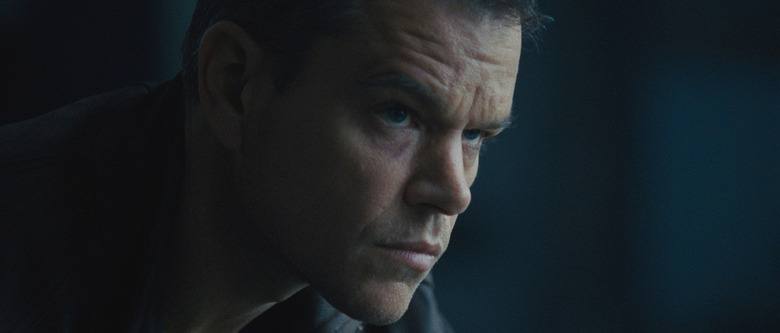 Next week marks the return of Matt Damon as the forgetful assassin named David Webb, although everyone knows him better as Jason Bourne. Though the actor and director Paul Greengrass appeared to be done with the franchise for good after The Bourne Ultimatum, the lackluster spin-off The Bourne Legacy had Universal clamoring to get them both back in an effort to keep the franchise alive. But since it's been nearly 10 years since the last movie starring Matt Damon hit theaters, you might need a refresher on everything that's happened since the whole franchise started.
Watch an entire Bourne movies recap (including The Bourne Legacy) in under three minutes after the jump.
All right, technically the video is a little more than three minutes, but it still took you a lot less time to learn most of the finer points you need to know from each installment of the Bourne franchise than watching between eight and nine hours of action movies.
However, since you have over a week until Jason Bourne arrives, I wholly recommend watching each of the Bourne movies starring Matt Damon, because they are full of some outstanding action sequences, each of them putting the most recent outing for Daniel Craig as James Bond to shame. But you can probably skip The Bourne Legacy unless you want to hear Jeremy Renner yelling about getting his "chems" the entire time.
Matt Damon returns to his most iconic role in Jason Bourne. Paul Greengrass, the director of The Bourne Supremacy and The Bourne Ultimatum, once again joins Damon for the next chapter of Universal Pictures' Bourne franchise, which finds the CIA's most lethal former operative drawn out of the shadows.
For Jason Bourne, Damon is joined by Alicia Vikander, Vincent Cassel and Tommy Lee Jones, while Julia Stiles reprises her role in the series. Frank Marshall again produces alongside Jeffrey Weiner for Captivate Entertainment, and Greengrass, Damon, Gregory Goodman and Ben Smith also produce. Based on characters created by Robert Ludlum, the film is written by Greengrass and Christopher Rouse.
Jason Bourne opens July 29.