Hot Wheels Turned An X-Wing Into The Most Badass Race Car You've Ever Seen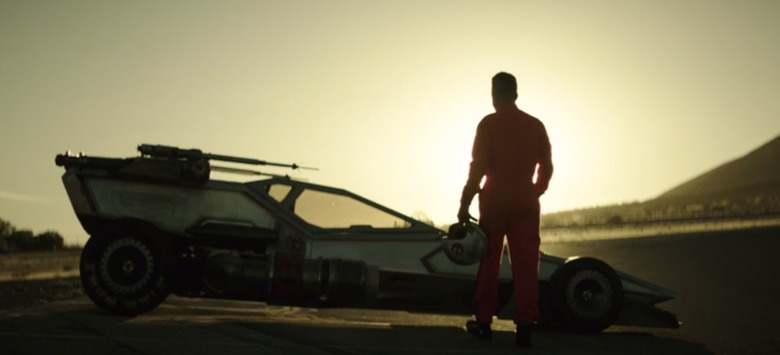 Rebels, star your engines! Hot Wheels has been pumping out Star Wars memorabilia for awhile now with an entire line devoted towards turning iconic characters and ships from the sci-fi saga into little vehicles. However, following their life-size Darth Vader car that was created last year, the Mattel brand has decided to create an even more incredible vehicle by turning an X-Wing into a full functional car, complete with blasters, jet engines and a working cockpit door.
Check out the Hot Wheels X-Wing car after the jump.
Even though the X-Wing car doesn't haven't lightspeed engines, it's a full-on race car that looks like it's a hell of a lot of fun to drive. It might even be able to make the Kessel Run in less than 12 parsecs. But what I'd really like to see is a trio of TIE Fighter cars chasing the X-Wing car through something like the Los Angeles River (the place where that motorcycle and semi-truck chase happens in Terminator 2: Judgment Day).
Unfortunately, you'll never be able to park this X-Wing in your driveway, because it's just a custom creation that Hot Wheels is bringing to San Diego Comic-Con this week, where it will be sitting on the show room floor. However, just like the Darth Vader vehicle last year, there may end up being a small toy version of this car on sale sometime in the future. If you want to see how they made the car, check out this featurette:
Stay tuned to see what other cool stuff gets unveiled from Comic-Con this week.