'For The Love Of Spock' Trailer: Adam Nimoy Pays Tribute To His Father And A Legendary Sci-Fi Icon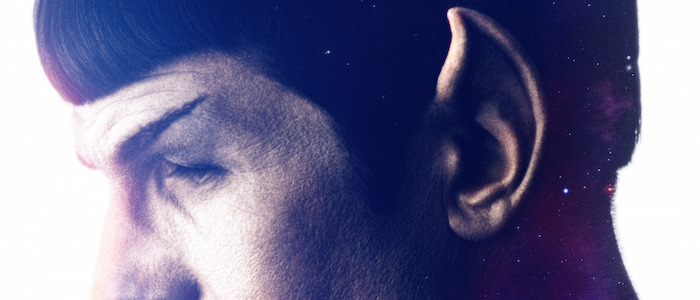 If you cornered me in a dark alley and forced me to name the five greatest characters in all of fiction, I can't say who would fill out the complete list. However, I can see with utmost confidence that one of them would Spock, the Vulcan science officer so memorably played by Leonard Nimoy in the original Star Trek series and eight subsequent movies. I've already gone on the record about what Star Trek and the character of Spock mean to me, but I know I'm not alone. For a character who lived a life intentionally free of emotion, he sure had a way of cutting straight to your heart.
Nimoy died last year, but his son Adam Nimoy is paying tribute to his legacy (and honoring the 50th anniversary of Star Trek in general) with the new documentary For the Love of Spock, which is set to open soon after making the festival rounds over the past year. You probably don't have to be a Trek fan to get a little misty-eyed at the new trailer.
For the Love of Spock tells the story of two men, one real and one fictional. In one corner, you have Mr. Spock, the stone-faced alien intellectual who could say volumes with a raised eyebrow and acted as the perfect counterpart and companion to Captain James T. Kirk of the starship Enterprise. In the other, you have Nimoy himself, an actor, artist, musician, filmmaker, and father who found himself living with the weight of a character who defined him. It looks like a genuinely loving tribute to a fascinating man.
As you'd expect from a movie where the chief subject is one of pop culture's great icons, For the Love of Spock features an impressive collection of talking heads sharing stories, including Star Trek veterans like William Shatner, George Takei, Walter Koenig, J.J. Abrams, Simon Pegg, Karl Urban, and the new Spock himself, Zachary Quinto. Here's the official synopsis for the film:
The film's focus began as a celebration of the fifty-year anniversary of Star Trek: The Original Series, but after Leonard passed away in February 2015, his son, director Adam Nimoy, was ready to tell another story: his personal experience growing up with Leonard and Spock. Adam not only shares details on the creation, evolution, and universal impact of Mr. Spock, but also about the ups and downs of being the son of a TV icon.
For the Love of Spock hits theaters and VOD on September 9, 2016.