This Live-Action 'Futurama' Fan Film Trailer Is Impressive And Terrifying All At Once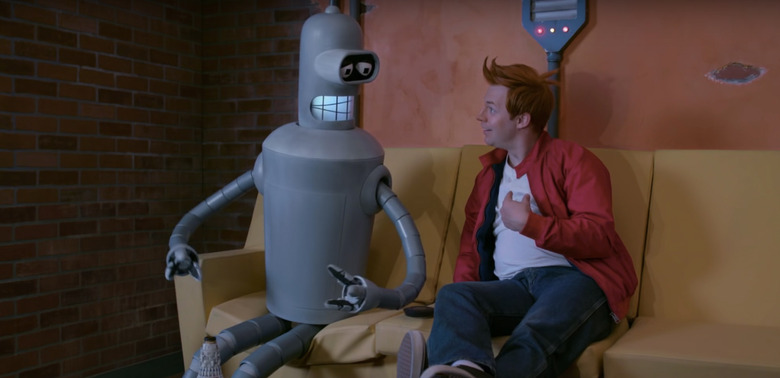 Fans of Futurama were given a glorious gift when the canceled animated comedy returned for all new episodes for a short period of time. That's about all fans of a canceled television show can hope for outside of seeing it revived as a feature film. However, now they can have both wishes fulfilled thanks to a simultaneously impressive and fairly creepy project from the folks at Cinema Relics.
Fan-O-Rama is a live-action fan film adaptation of Matt Groening's animated series Futurama. Fans of the show know that there's a lot of elements from the show that would surely look strange when brought into the real world, and the Fan-O-Rama trailer that's just debuted online is evidence of that for sure, especially when you get a look at Leela, Zoidberg and Professor Farnsworth.
Watch the live-action Futurama fan film trailer after the jump.
At first, seeing the world of Futurama in live-action is rather jarring, but then it becomes kind of charming. Sure, it feels totally artificial, but it also feels like a kind of futuristic version of Pee-Wee's Playhouse, or something akin to ABC's weird comedy series Dinosaurs from the 1990s. It doesn't make me ever want to see this become a full-fledged series, but I have plenty of curiosity to see how it turns out.
If you'd like to know how it all came together, here's what Cinema Relics has posted on their website for the production:
In the year 2014 one man, Dan Lanigan, in addition to other men, and some women, set out on a quest to become the first person in his family to create a live-action Futurama fan film. He is now regarded by most of his immediate kin as the foremost authority on the subject. This is his story.
Of course, he was far too lazy to do it alone. Dan sought out the greatest mind/ego of his age, Martin Moonwalker Meunier to help him invent new technologies, techniques, and recipes to bring the visual realism sorely lacking in the cartoon. He signed on the attractive Kody Frederick to star, help write and produce, as well as add the sex-appeal sorely lacking in the cartoon. He engaged his niece, Katie Lanigan, to act, help produce, and add the nepotism sorely lacking in the cartoon. He activated the legendary Garzatron, a synthetic being capable of carrying on 16 conversations at once with himself, to help design and build stuff. Adam Cook was raised from the dead in accordance with ancient Swedish prophecy to help produce. Dan secured the musical genius, Eric Diaz, a talented singer-songwriter, to make costumes. He brought aboard Andy Klimczak so he wouldn't be the only fat guy on set. He also acted and helped write.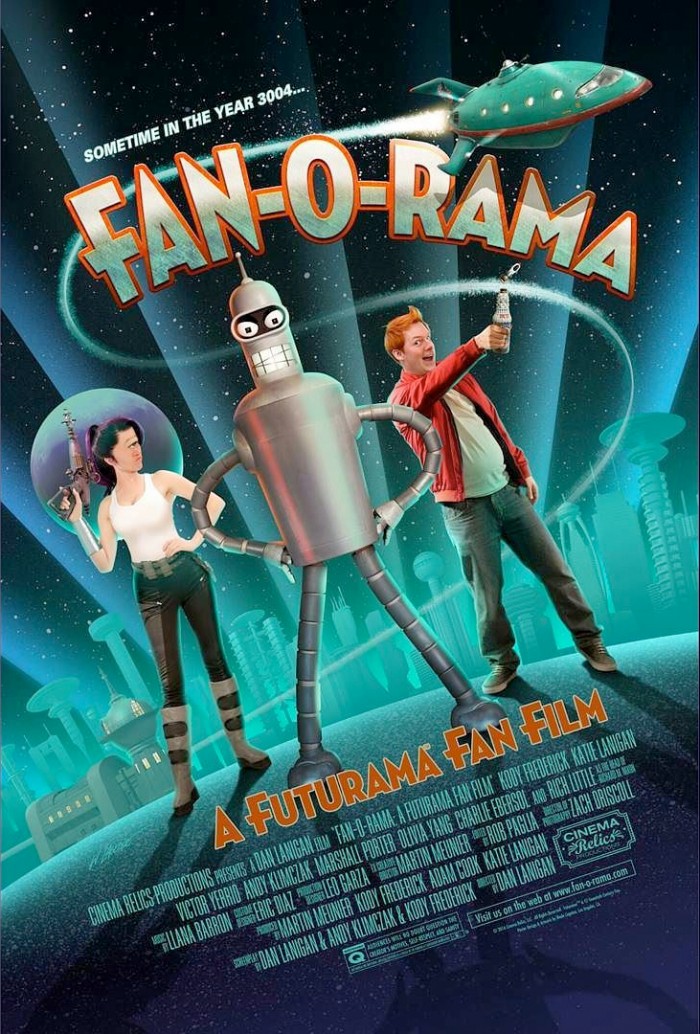 The film is privately financed and they're not looking for any donations to make it happen, and they likely aren't looking to make a profit either since that would be illegal. They're just fans with resources and passion for Futrama.
There's no indication as to when this live-action Futurama fan film will be completed and released, but a soon as it's available, we'll be sure to let you know so you can revel in its oddity.