What Happens When Two Kids Play The 'Star Wars' Theme In Front Of John Williams' House?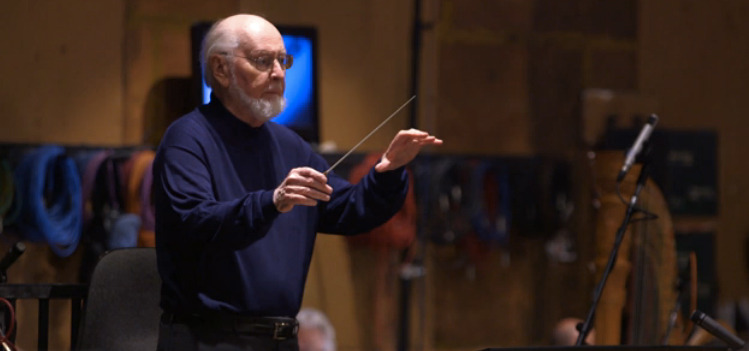 Mondays aren't fun for anybody. Most people have to go back to work after enjoying the weekend, but if you're somehow lucky enough to be home on a Monday, the last thing you probably want is a couple of kids taking position in your yard and playing a trumpet and flugelhorn. But if the song they're playing is the theme from Star Wars, and the yard happens to belong to composer John Williams, that changes everything.
Two teenagers decided to plant themselves in front of the Los Angeles residence of the Academy Award winning composer of the themes for movies such as Jaws, Close Encounters of the Third Kind, Jurassic Park and more, all so they could play the iconic Star Wars theme in his yard. While they probably hoped Williams might hear them playing, they probably didn't count on the best possible outcome.
Check out the impromptu concert at John Williams house after the jump.
So now you know if you want to meet John Williams, all you have to do is round up some friends and play one of his iconic themes right in front of his house. There's no possible way that will get annoying for him and his family at all.
In all seriousness though, it's absolutely awesome that John Williams actually came out of his house to greet these two bold, young men. Kudos to Bryce Hayashi and Michael Miller for having the balls to do something like this.
I'm honestly surprised that he doesn't live in a house behind a big gate that isn't accessible from the street. But I suppose John Williams doesn't have to worry about paparazzi trying to sneak shots of him at home. And while Williams' work is iconic, there's probably far less people trying to figure out where he lives just to meet him. There's just these two kids who wanted to blast their horns in his yard.