New 'Power Rangers' Photo Is Here To Shake Your Faith To Its Very Core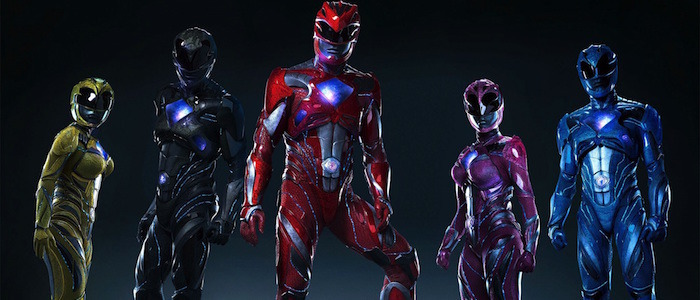 I've gone on the record before about my personal history with Power Rangers: I was young enough when its earliest incarnation arrived in that I watched and enjoyed it for a brief period of time. I bear no love for it now, but I also bear it no ill will and have found the majority of the fans I have encountered online to be friendly, reasonable, and frequently self-aware in their love for this incredibly goofy series. It's easy to be snarky about director Dean Israelite's new Power Rangers movie that is set to open next year, but this is a case where I'm trying to keep by chin up and my mind open despite certain fibers of being demanding to release the sarcasm engine.
I open with this because a new Power Rangers photo has has arrived in the pre-Comic-Con wave of news and the best I can muster is a simple oof. These costumes may look amazing on film. In motion, they make be exactly what Power Rangers fans are looking for. But as an agnostic observer (who didn't hate the initial reveal) looking in from the outside...oof.
USA Today revealed the new image, which finds the five Rangers (ordinary teens who are recruited to save the Earth from an alien threat, you know that old chestnut) standing in row in broad daylight that does their costumes no favors. The retractable faceplates only drive home just how much these designs look like Iron Man armor by way of the The CW. I like the unapologetic use of bright colors colors. I like how they seem to have a genuinely alien texture. But the rest? Can I get a third oof?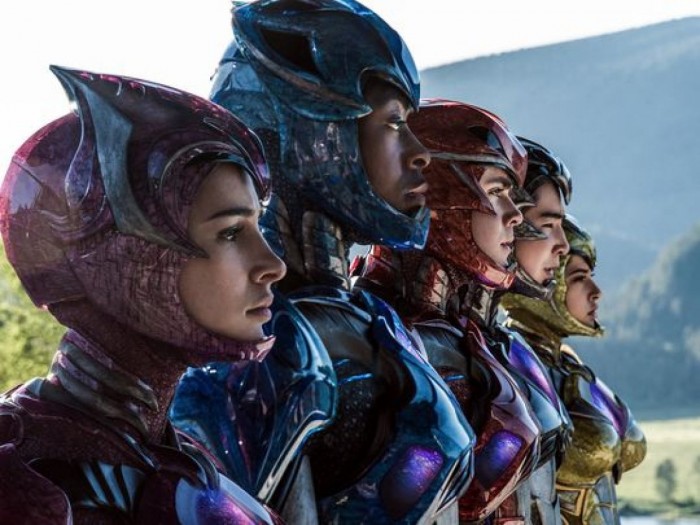 For the record, the line-up is as follows: that's Naomi Scott as Kimberly the Pink Ranger, R.J. Tyler as Billy the Blue Ranger, Dacre Montgomery as Jason the Red Ranger, Ludi Lin as Zack the Black Ranger and Becky G as Trini the Yellow Ranger. They'll be backed up by Elizabeth Banks in Poison Ivy cosplay as the villainous Rita Repulsa and Power Rangers veteran turned Everyone's Favorite Actor Bryan Cranston as Zordon, the giant floating head who recruits the Rangers in the first place.
Power Rangers is due out on March 24, 2017, but we should be hearing more out of Comic-Con. Here's the official synopsis:
Saban's Power Rangers follows five ordinary high school kids who must become something extraordinary when they learn that their small town of Angel Grove – and the world – is on the verge of being obliterated by an alien threat. Chosen by destiny, our heroes quickly discover that they are the only ones who can save the planet. But to do so they will have to overcome their real-life issues and band together as the Power Rangers before it is too late.