Star Wars Bits: 'The Force Awakens' Heads To Starz, Timothy Zahn On The Return Of Thrawn, And 'Pokemon Go' On The 'Episode 8' Set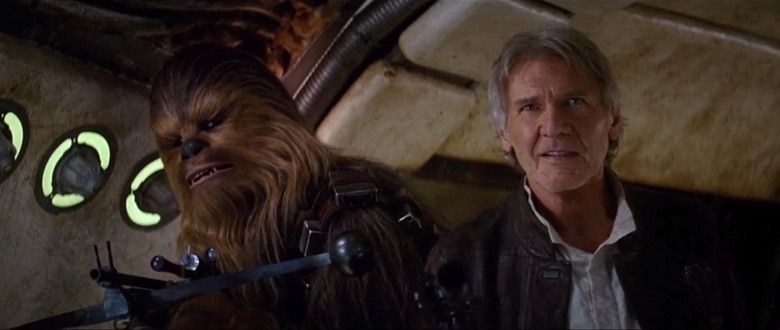 In this edition of Star Wars Bits:
The Star Wars: The Force Awakens comic book adaptation has been extended.
Everything you need to know about Star Wars: Aftermath – Life Debt.
Timothy Zahn on the return of Grand Admiral Thrawn.
A clip from LEGO Star Wars: The Freemaker Adventures.
Star Wars: Force For Change wraps up with a goodbye video.
A breakdown of who has the most screen time in The Force Awakens.
Star Wars: The Force Awakens is set to arrive on Starz this September.
Rian Johnson plays Pokemon Go on the set of Star Wars: Episode 8.
When it was first announced, writer Chuck Wendig and artist Luke Ross' comic book miniseries adaptation of Star Wars: The Force Awakens was going to run five issues. If that seemed a little short for a proper adaptation of a movie that runs well over two hours, Marvel seems to agree with you – they have extended the series to run an additional chapter, bringing it to a grand total of six issues. Wendig has evolved into one of the larger players in the Star Wars multimedia world, with his Aftermath series explaining exactly what happened after the Battle of Endor as seen in Return of the Jedi, so it doesn't surprise me in the slightest that he's continuing to work within this universe. The big question now is whether or not Marvel will give him the reins of an original comic series...
Speaking of the Aftermath series, if you don't think you'll be able to pick up the second book in the series, the newly released Star Wars: Aftermath – Life Debt, this video should help you stay on top of things. After all, keeping the canon in order is important business and no one is going to have time to read every single book and comic. Thanks, internet.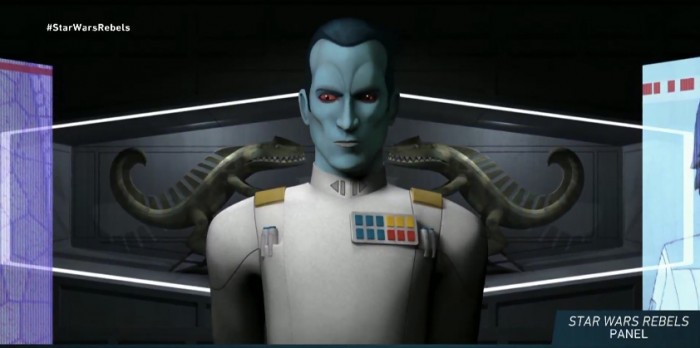 One of the biggest pieces of news to emerge from this year's Star Wars Celebration was that Grand Admiral Thrawn, one of the most popular characters in Star Wars Legends ghetto, was being brought back into canon. First, he'll play a role in the new season of Star Wars Rebels. Second, he'll be the subject of a new book from author Timothy Zahn, who originally created the character. StarWars.com has posted an interview with Zahn, where he shares his thoughts on the character's return to saga:
A writer never knows which characters are going to click with the readers, and it was highly gratifying to me that Thrawn captured the imaginations of so many people over the past quarter century.
Over the years I've written a lot of books and stories that featured him, but with this book I'll be visiting a part of his life that I never before had a chance to explore.
Part of the fun of writing him, of course, is that I get to play with tactics and strategies. Hopefully, he'll be pulling a few tricks on his opponents that the readers will enjoy.
He also revealed that the new book will begin with Thrawn's first contact with the Empire and conclude right before the events of Star Wars Rebels season three.
Not everything with Star Wars in the title is going to be for me and that's perfectly okay! I'm certainly not the target audience for LEGO Star Wars: The Freemaker Adventures, the new animated series that somehow manages to be vaguely canon while also taking place in a world where everyone and everything is made of tiny plastic bricks. This clip features guest starring roles for Luke Skywalker and Princess Leia and looks like a perfectly serviceable kids' show. I'll never watch it, but hey, younger fans will surely eat this up and love every minute.
The Star Wars: Force For Change campaign is one of those great causes with no downsides. Fans donate money to a variety of charities, receive cool stuff, and are entered in the chance to win even cooler stuff. Omaze, the company behind the campaign (and various other active campaigns connected to other major films) has posted a video thanking fans for their support, listing just how much of an impact fan donations created, and sharing a bunch of extra footage from the various videos that have been shared along the way.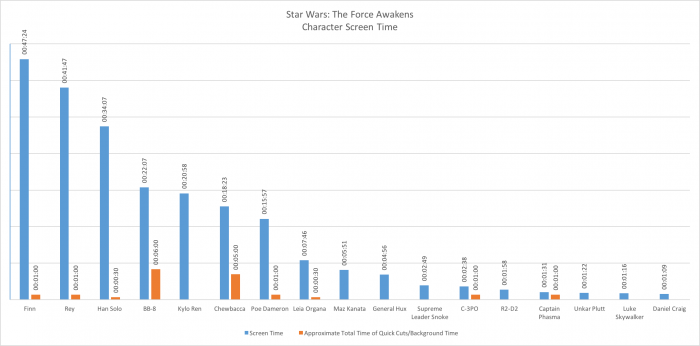 What do you do when you've exhausted your Star Wars: The Force Awakens Blu-ray and need something else to do with your precious time as you twiddle your thumbs and await the Rogue One release date? You start making charts relating to film, of course. A fan with far too much time on his or her hands (and I say that with a nod of approval and a respectful tone) decided to break down the amount of screen time each major character receives in The Force Awakens and the results aren't too surprising. I'll admit that I'm surprised to see Finn with more time than Rey because the latter is the actual main character of the film, but other than that, this all makes sense.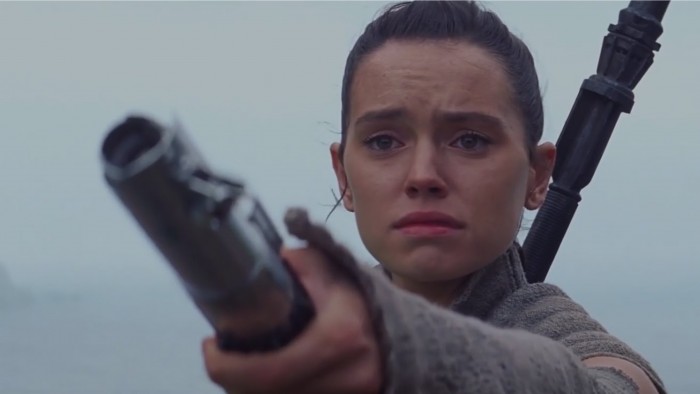 The rest of you, the people who haven't exhausted their Blu-ray or DVD copies of Star Wars: The Force Awakens because you haven't bought a copy and possibly haven't even seen the film since theaters, are in luck. The film is officially scheduled to make its television debut on Starz on September 10, 2016. Here's Starz president and CEO Chris Albrecht explaining how you'll be able to watch the film:
No greater fandom has ever existed than the Star Wars fans, and we are thrilled to be the exclusive home of The Force Awakens. We are offering a variety of ways for fans and subscribers to watch – on the STARZ networks, on demand, by streaming or download on the STARZ App or through an Amazon Prime STARZ subscription. We want to make the movie as accessible as the fans' appetites for what is truly one of the greatest franchises of all time.
In addition to having the silliest name in all of Star Was (they're fish people, you see), the Mon Calamari have a complicated and violent history that tends to involve them dying or being enslaved in vast numbers. This new episode of Star Wars Explained goes into detail, although many of the sources are now part of the dreaded "legends" section of the Star Wars canon. In other words, some of this information is most definitely true and some of it is...maybe true?
And finally, let's end this edition of Star Wars Bits with Star Wars: Episode 8 director Rian Johnson tweeting from the set during the final week of filming. And yes, that is a Pokemon on the set of a Star Wars movie, which is the kind of image that will surely make a lot of people very, very happy.